Fields and old railway tracks
2 1/2 miles, 4.0km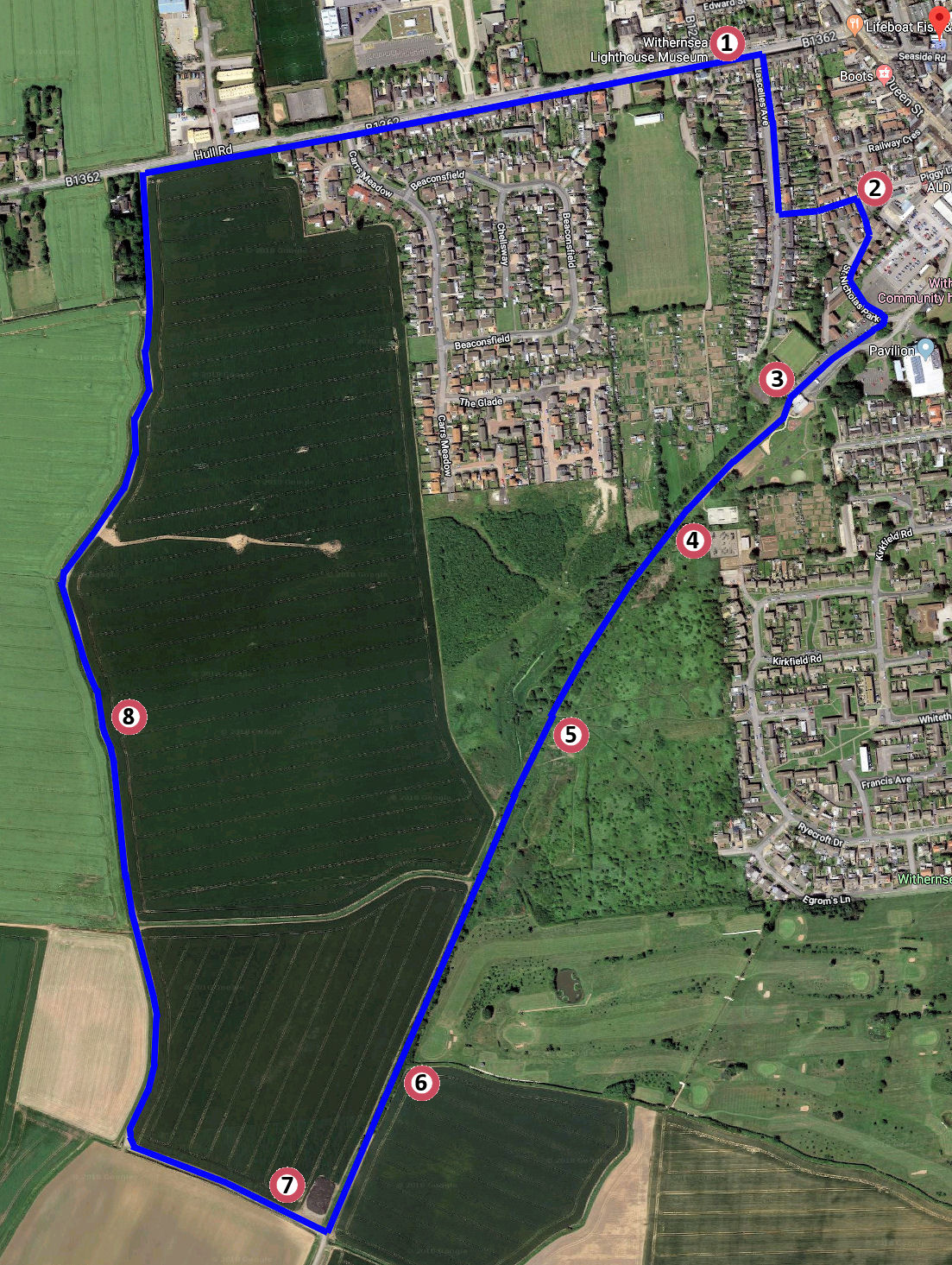 Fields and old railway tracks (2 1/2 miles / 4.0 km )
Suitable for walking and cycling. Footpath or gravel path the whole way.
Starting at the lighthouse, go a short distance along Hull road towards the town centre. Turn right down Lascelles Avenue.
Before reaching the end of Lascelles Avenue, turn left down the path that cuts through to Piggy Lane (along the blue wall). When you reach Piggy Lane, turn right and follow the path into St Nicolas Park. Keep following the road round towards the Pavilion Leasure Centre.
Cross the car park on your right.
The old railway tracks starts just to the right of The Hut.
Follow the tracks past the skate park and carry on along the path through the trees.
Go past the end of the golf course, and then take the gravel track to the right.
Follow the gravel track through the fields until you reach Hull Road. Take Hull road back to the lighthouse.
For more walks and cycling routes arround Withernsea, please return to the Map page