Withernsea Pier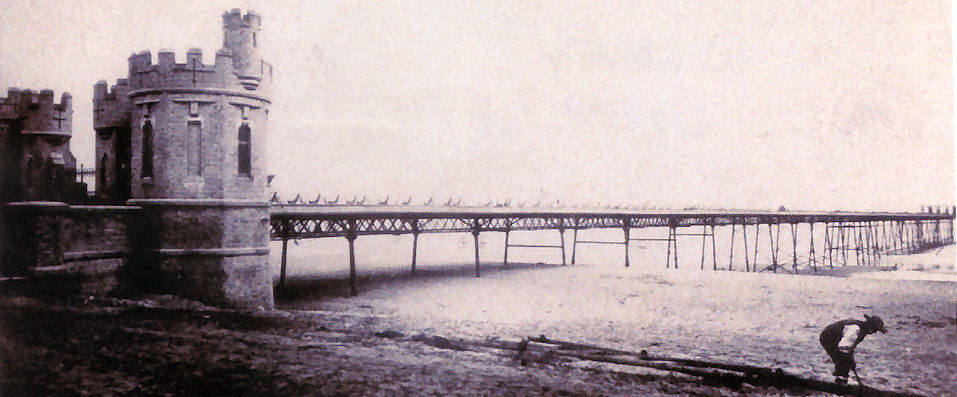 Anthony Bannister founded the Withernsea Pier, Promenade, Gas and General Improvement Company in 1870 and mooted the possibilities of building a pier. The initial plans had the pier situated at the end of Young Street. The final position at the end of what is now Pier Road was decided on and in 1875 work began.  It cost £12,000 (£600,000 in today's money) to build the 1,200 foot long pier, which was completed in 1878.  
The great storm of 1880 saw many ships founder on the Holderness coastline and two struck the pier. One hit the very end, however a larger vessel, the Saffron, took out 200' in the middle of the pier. In 1890 it was hit by the fishing boat "Genesta" destroying more than half the pier. In 1893 it was struck by the Grimsby bound Henry Parr. The piles of the pier were knocked down span after span until there was only 50ft remaining of the once grand pier.
For more about the history of Withernsea Pier, go to Pier History
Rebuilding the Pier has been suggested many times over the years, but despite being one of the top ten priorities for Withernsea, it has never happened.
In 2015 a local resident came across the original drawings for the pier and posted them on Facebook. This generated a lot of interest and lead to a meeting being called to discuss the posibility of rebuilding the Pier. The first meeting was held on the 22nd March 2016 and was a great success. The meeting led to the formation of The Withernsea Pier and Promenade Association who's main aim is to rebuild the Pier.
The Pier will be constructed in stages, with each stage being taken into use as it's completed.
Stage one will consist of only the first span of the pier, and therefore be relatively inexpensive and quick to construct. It will once again give a purpose to the Pier Towers, and create a focal point for the local residents and visitors. It will also provide a platform for promoting and raising the funds to complete the rest of the Pier.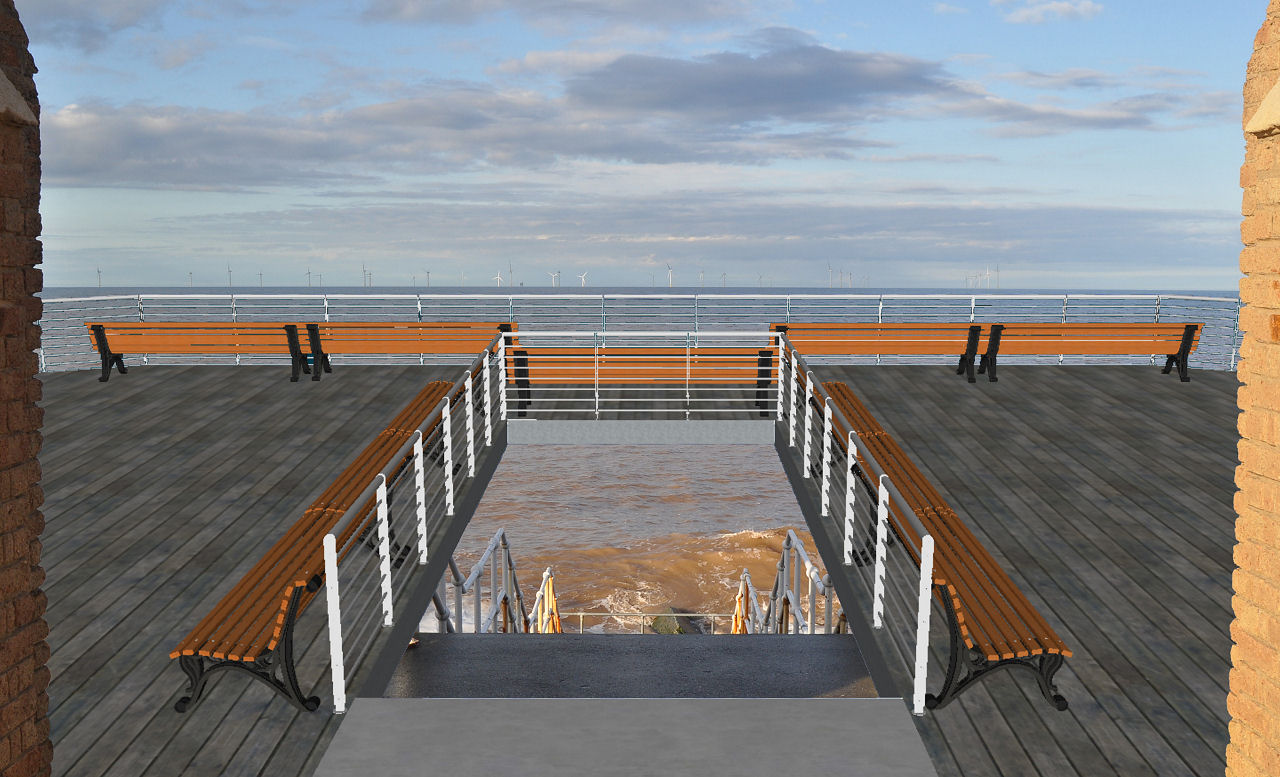 Artists impression of what the first stage might look like © Torkel Larsen
For more information about the proposed reconstruction plans go to Pier Plans
If you would like to support us, please go to our Sponsors page to find out how.