Historic Picture Boards
Large versions of the pictures below are displayed at the site of the old Teddy's night club just south of the pier towers.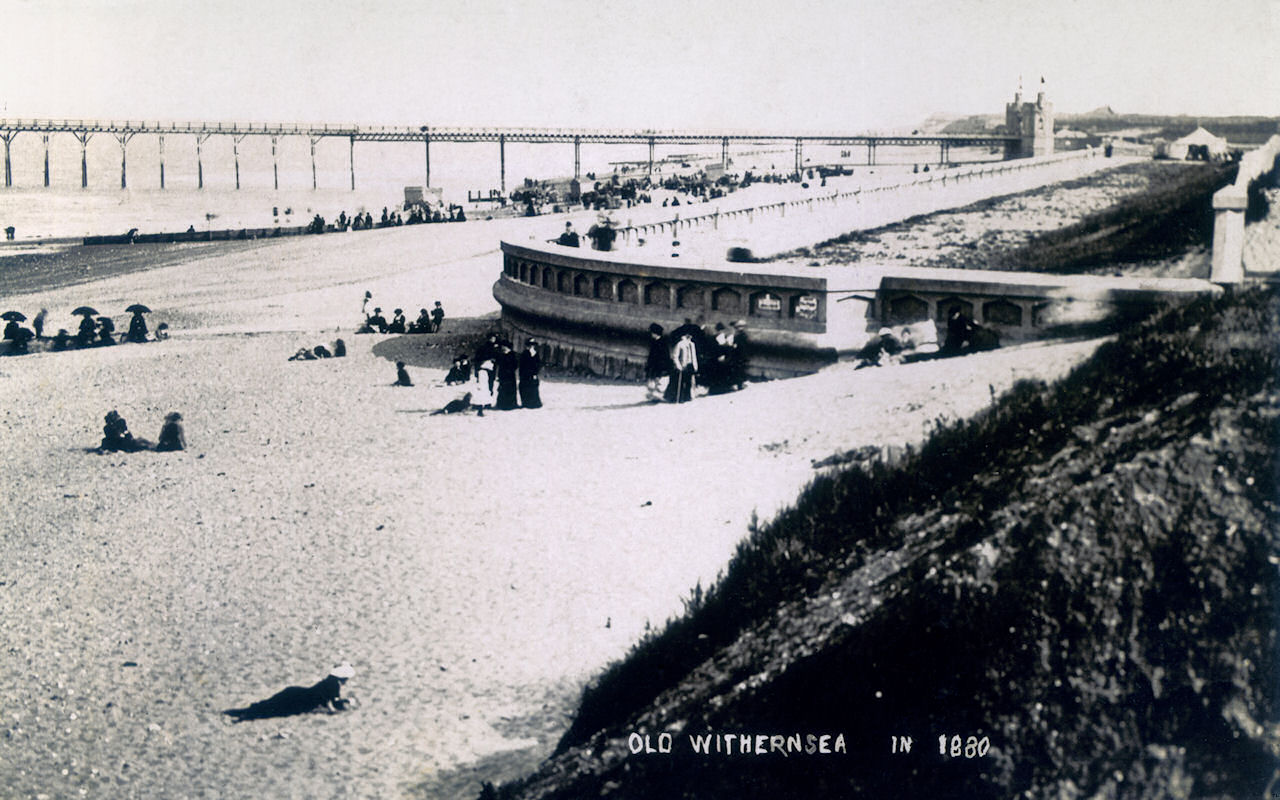 Withernsea Pier seen from the north summer 1880. In the centre of the picture is the sweeping curve of central promenade streching from Northgate to Seaside road. Down on the beach near the pier are four victorian bathing machines.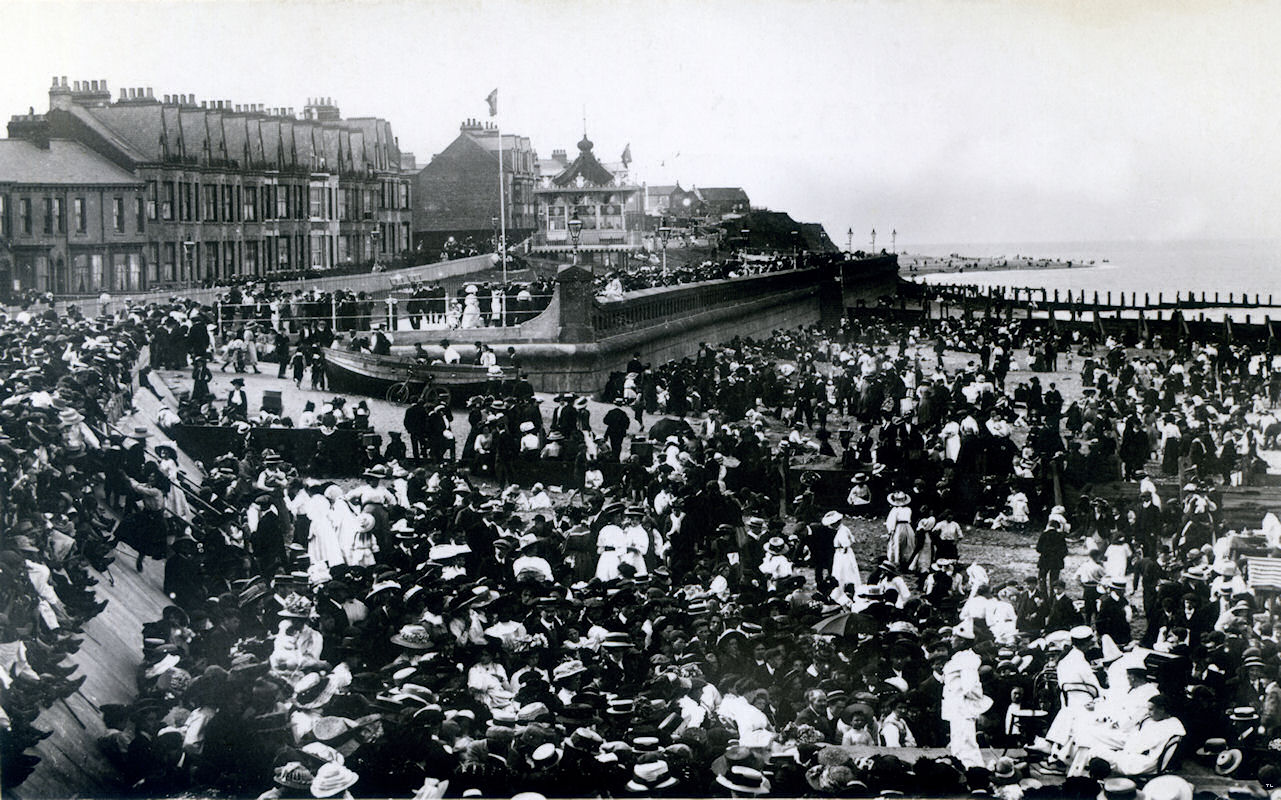 A packed Withernsea beach arround 1910. The Catlins Royal Pierrots are on stage entertaining the crowds. The magnificent bandstand can be seen at the end of Young Street. (Picture curtesy Wendy Graves)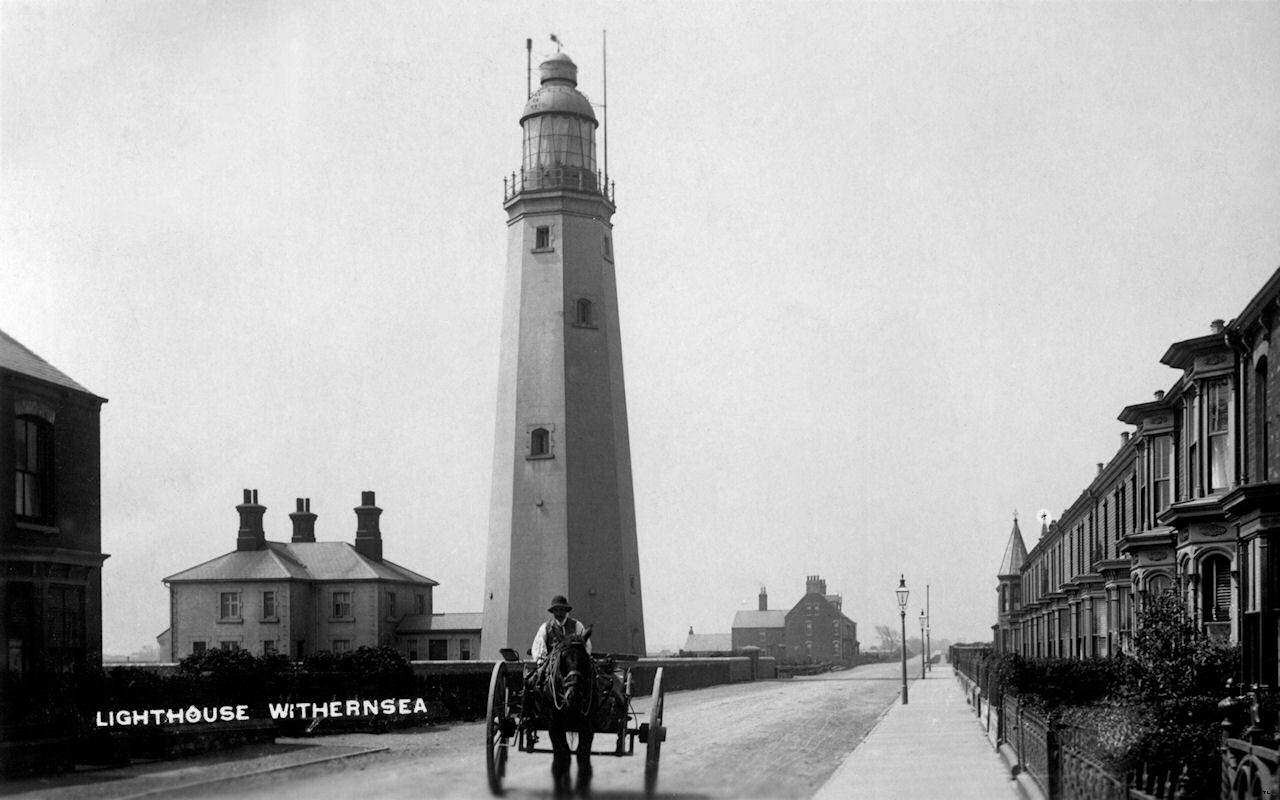 The iconic Withernsea Lighthouse on Hull Road around 1900.
The lighthouse was built during 1892 and 1893, over a period of just 18 months. It was opened on 1st March 1894, sadly too late to save the pier. The lighthouse is built of bricks and concrete in an octagonal shape, although the inside of the lighthouse is round.  It stands at 120 feet high with a huge weathervane on top, and is the only lighthouse with a town between itself and the sea. The light is 113 feet above the ground and was first lit in March 1894. For 82 years the lighthouse guided ships to safety before it was finally turned off in July 1976.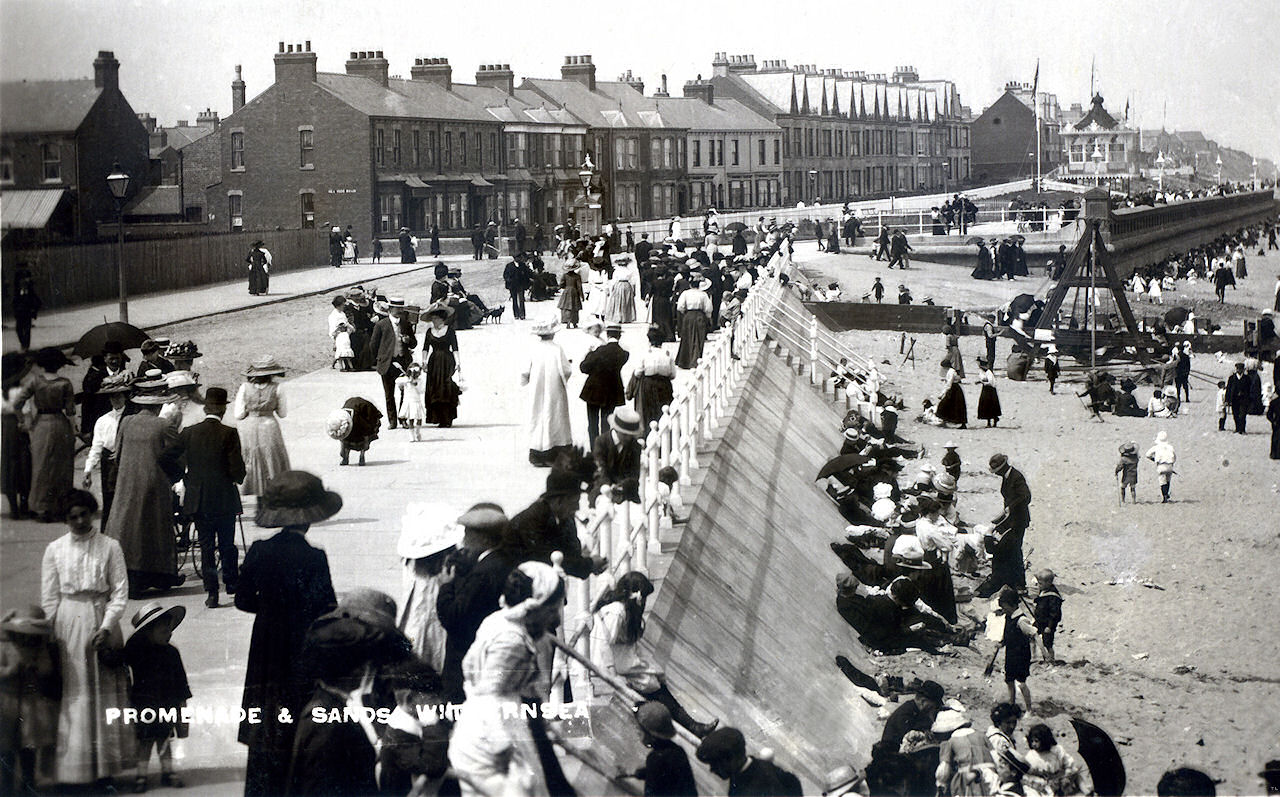 Central Promenade and beach in 1915. The swings on the beach was a permanent feature. (Picture curtesy Wendy Graves)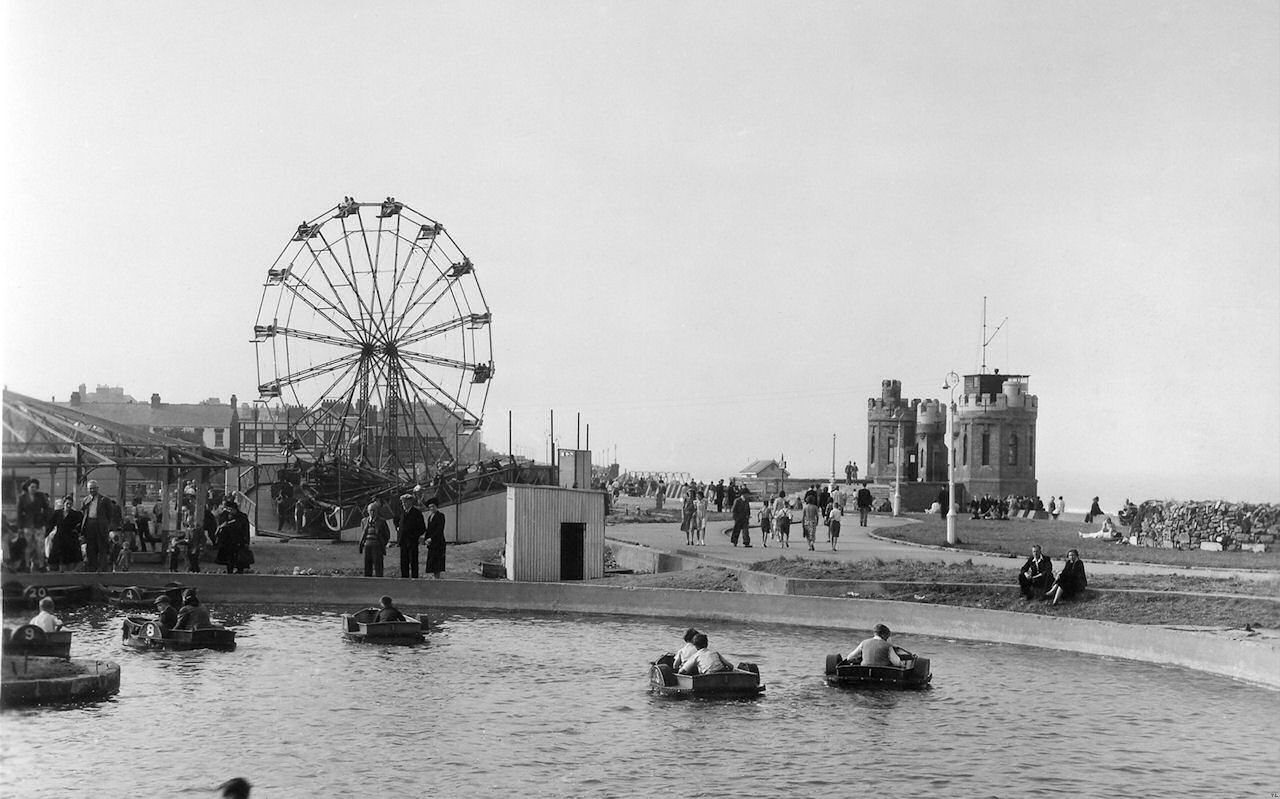 The boating lake and big whele were part of the pleasure grounds. Established after the 2nd WW, it was a popular attraction for locals and visitors.
How the picture boards were made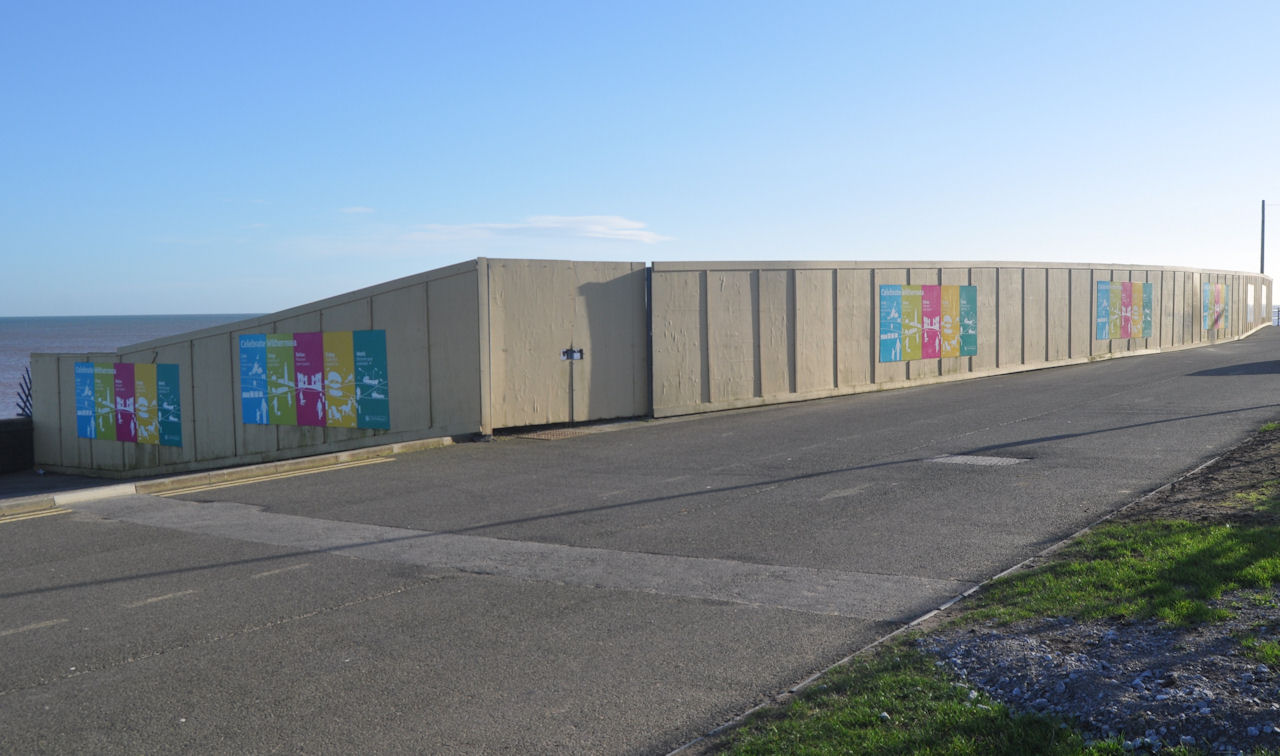 Following a fire at the old Teddy's night club, the building was eventually demolished and boards put arround the derelict
site to protect the public.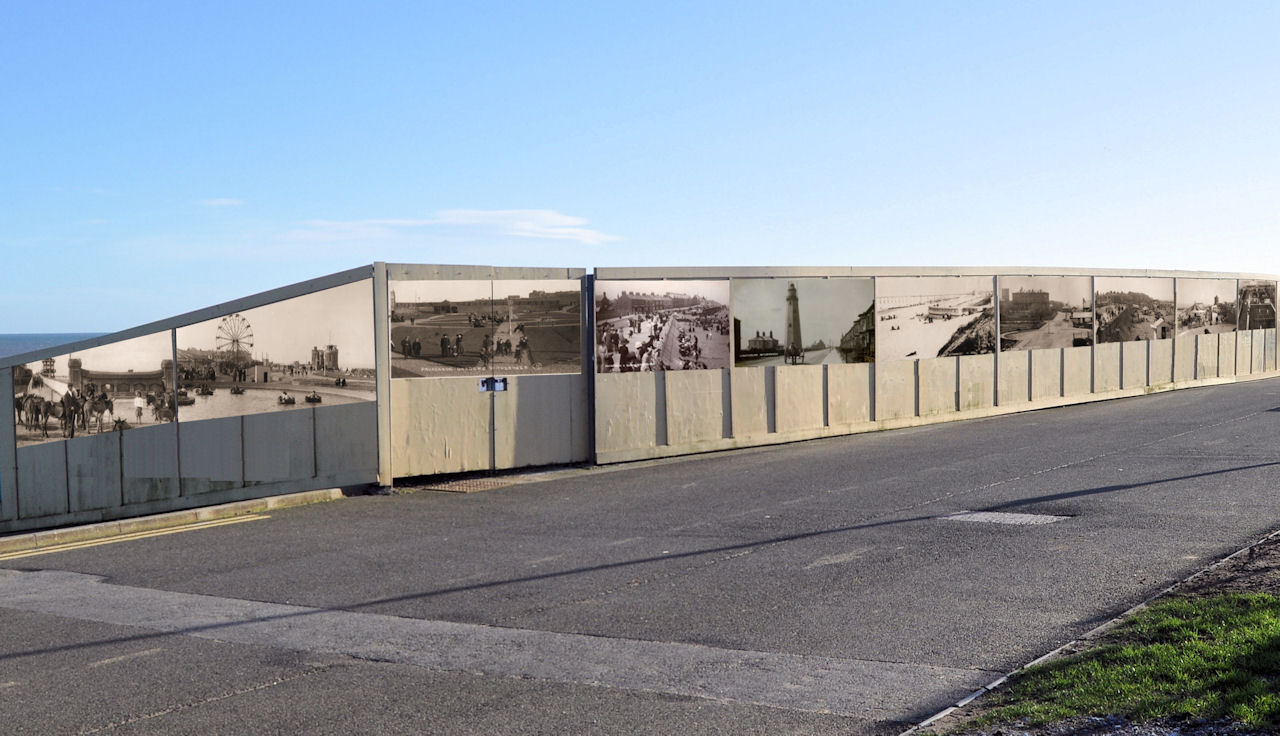 A suggestion was made to install historic pictures of Withernsea along the hording boards as the above mock up shows.
After many meetings and much planning, it was agreed that Withernsea Big Local would fund the project,
Torkel and Phil would arange to have the pictures printed on 8x5ft boards and painted and deliver the borders,
and East Riding of Yorkshire Council would put the pictures up.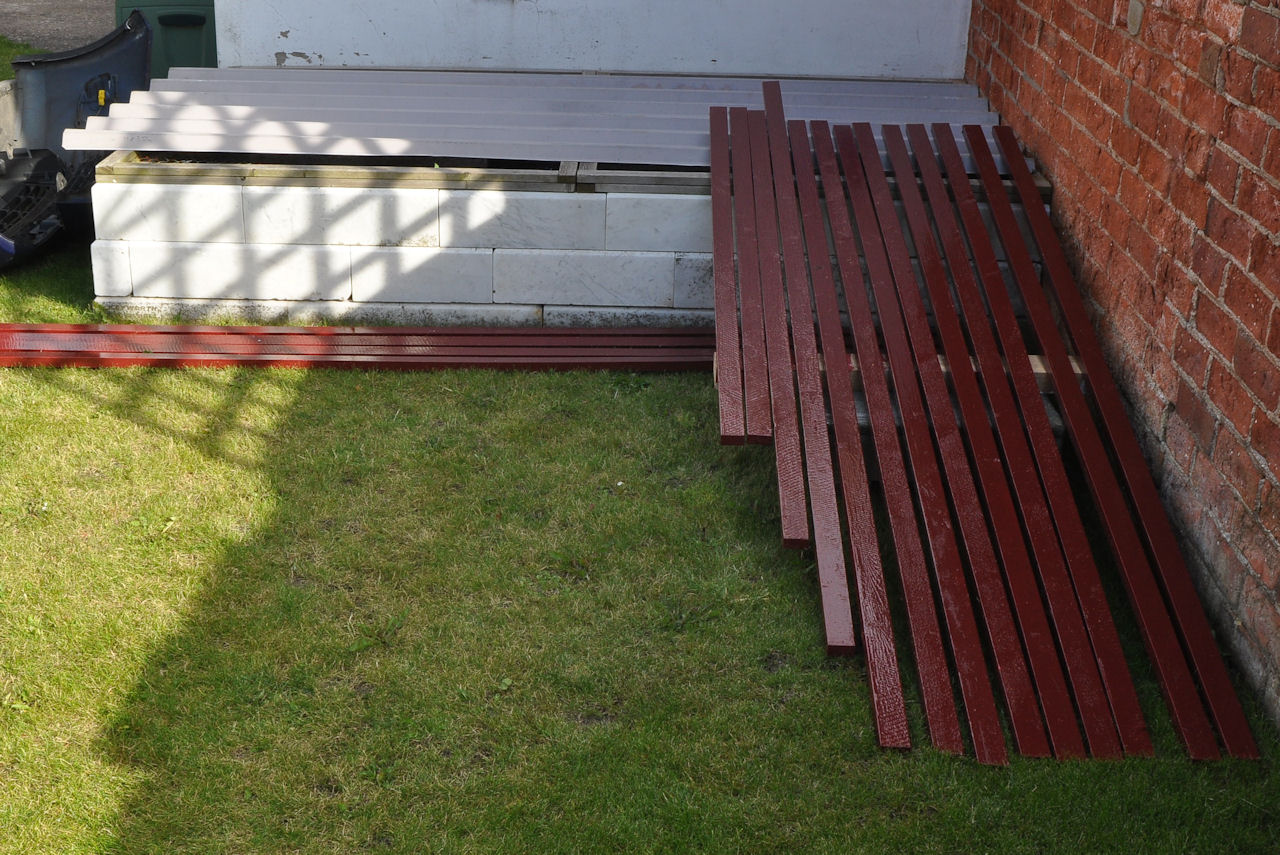 Borders painted in burgundy ready to be mounted arround the pictures.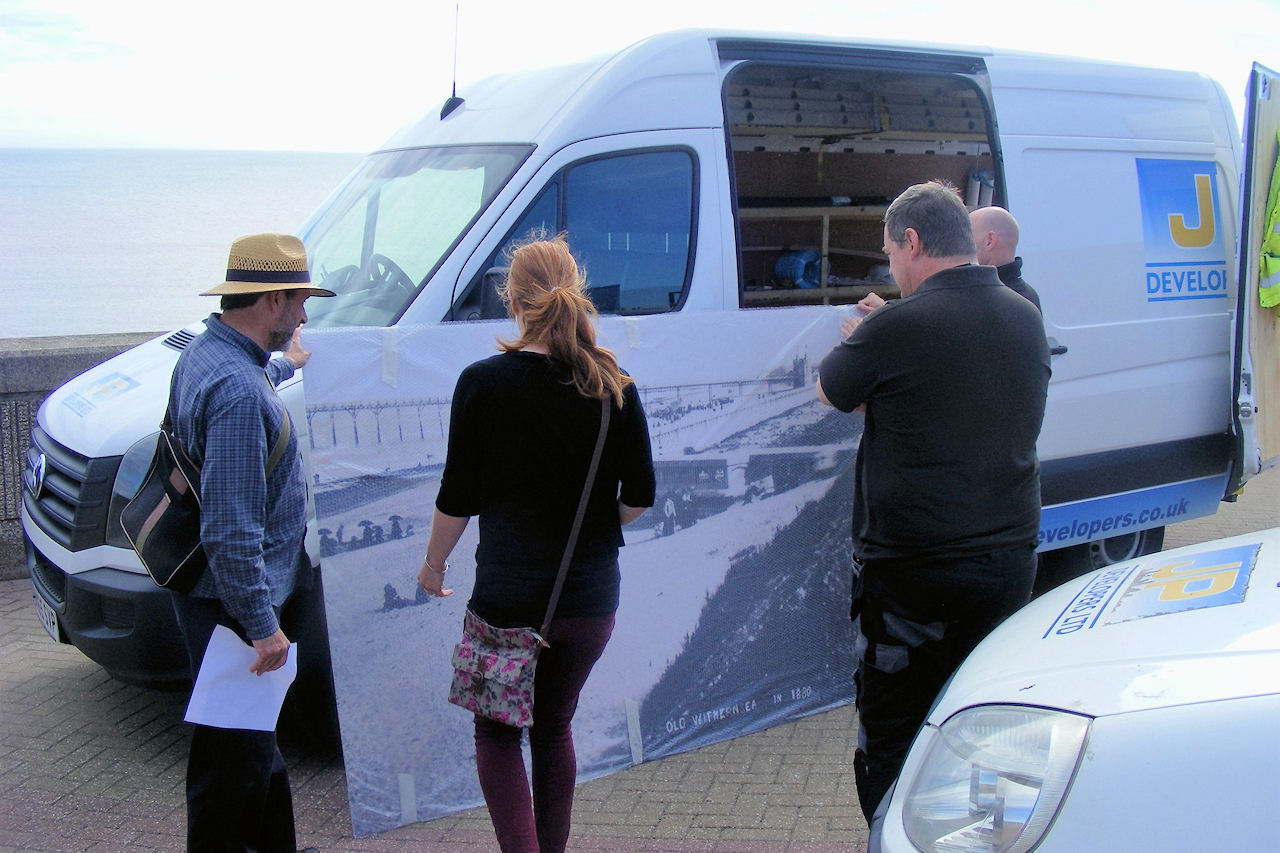 First picture board arives on site.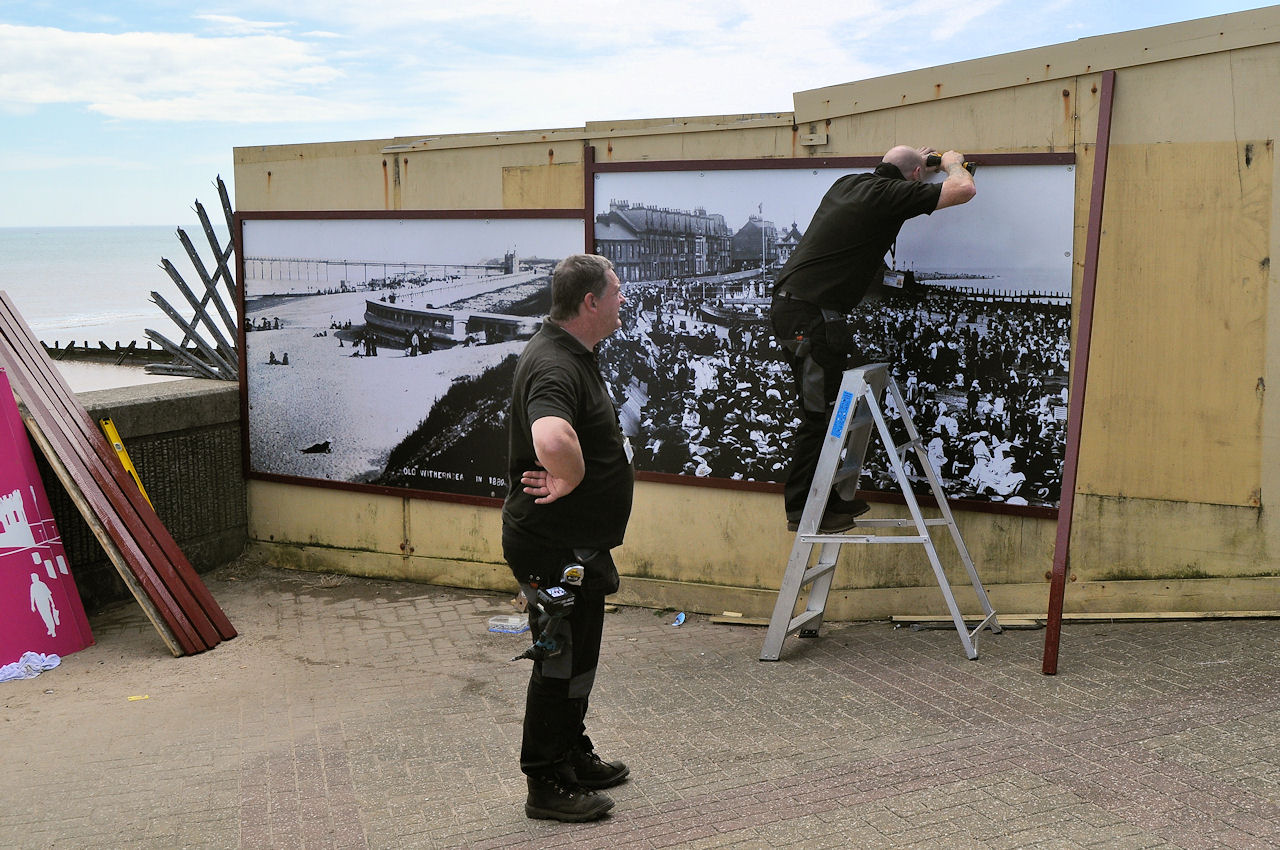 Second picture being mounted on the hording boards.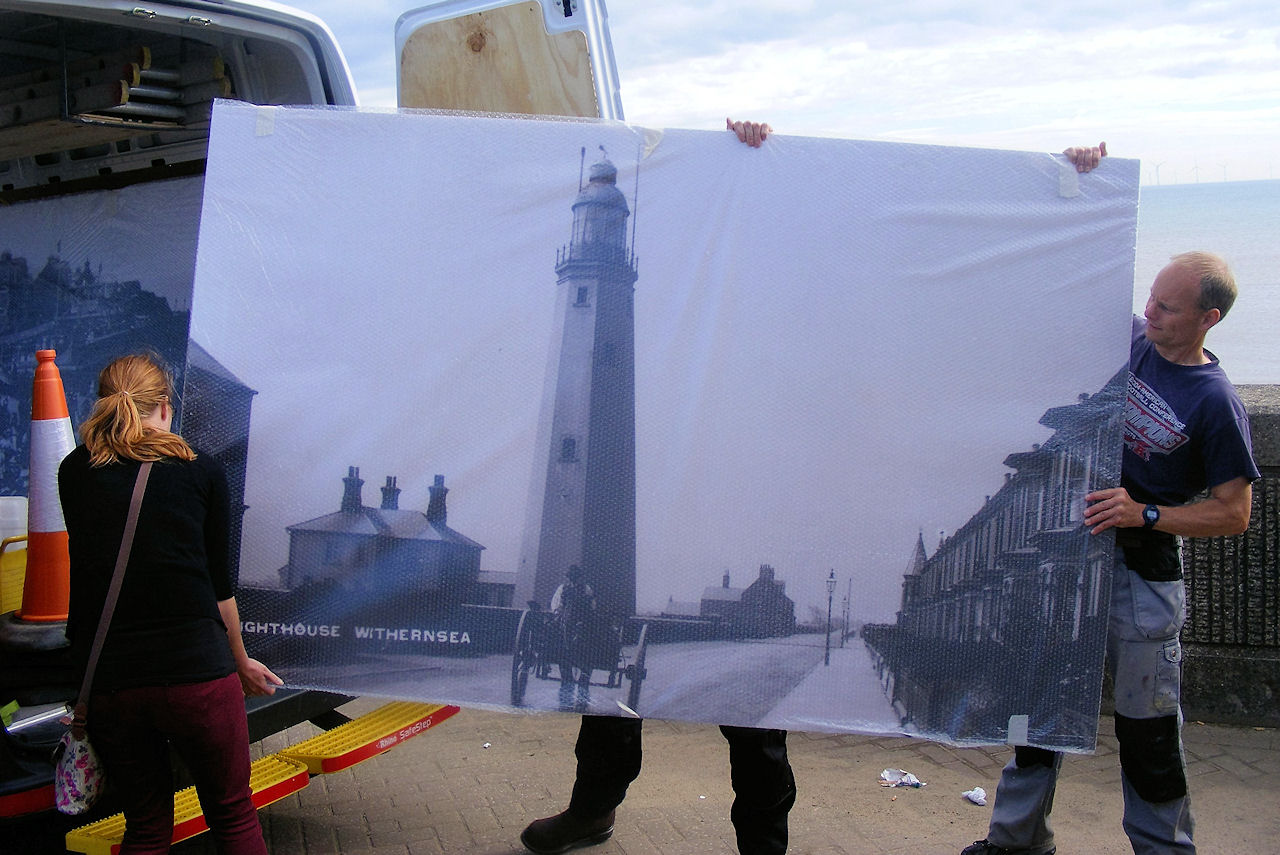 Third picture carefully brought out to be mounted.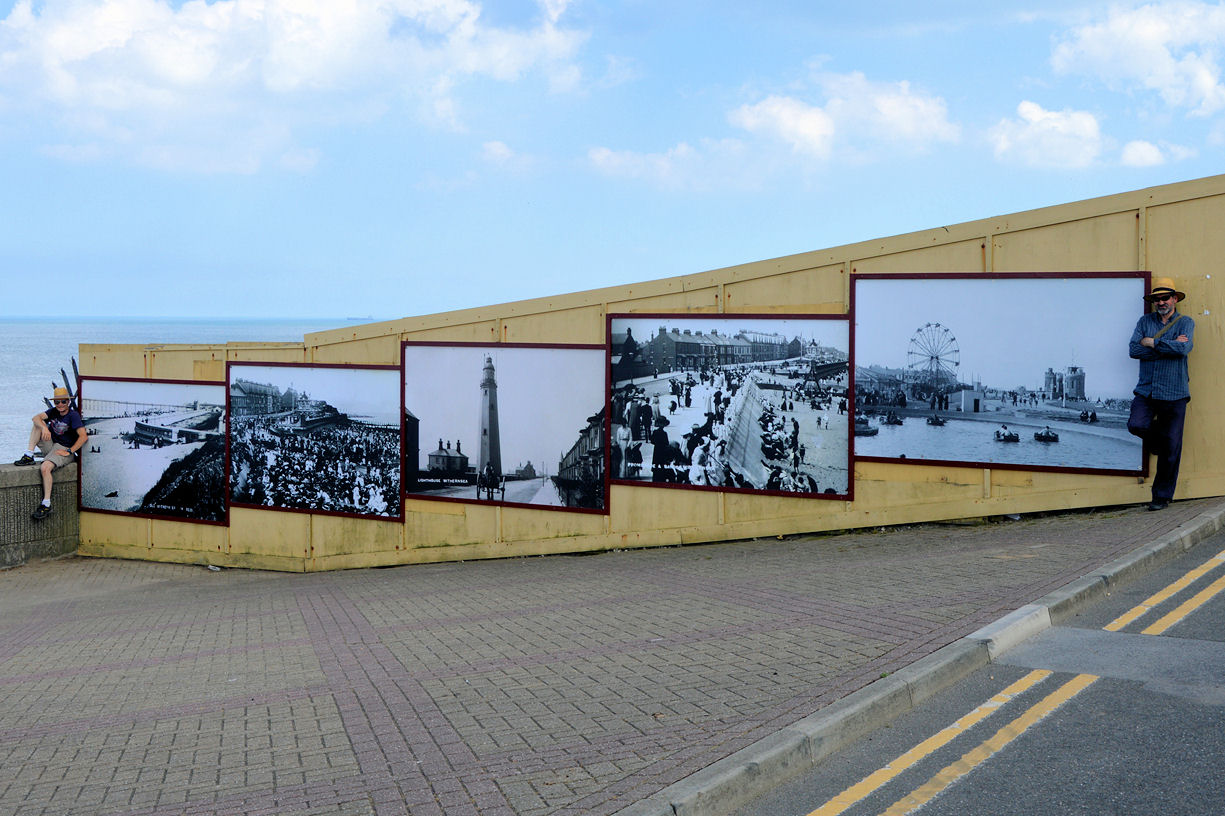 The first 5 pictures up and ready for the local residents and general public to enjoy.
(Picture courtesy of Terry Bearpark)
Withernsea Big Local have agreed to fund another 22 pictures to be put up along the west wall in spring 2017.