Victorian Bathing Machines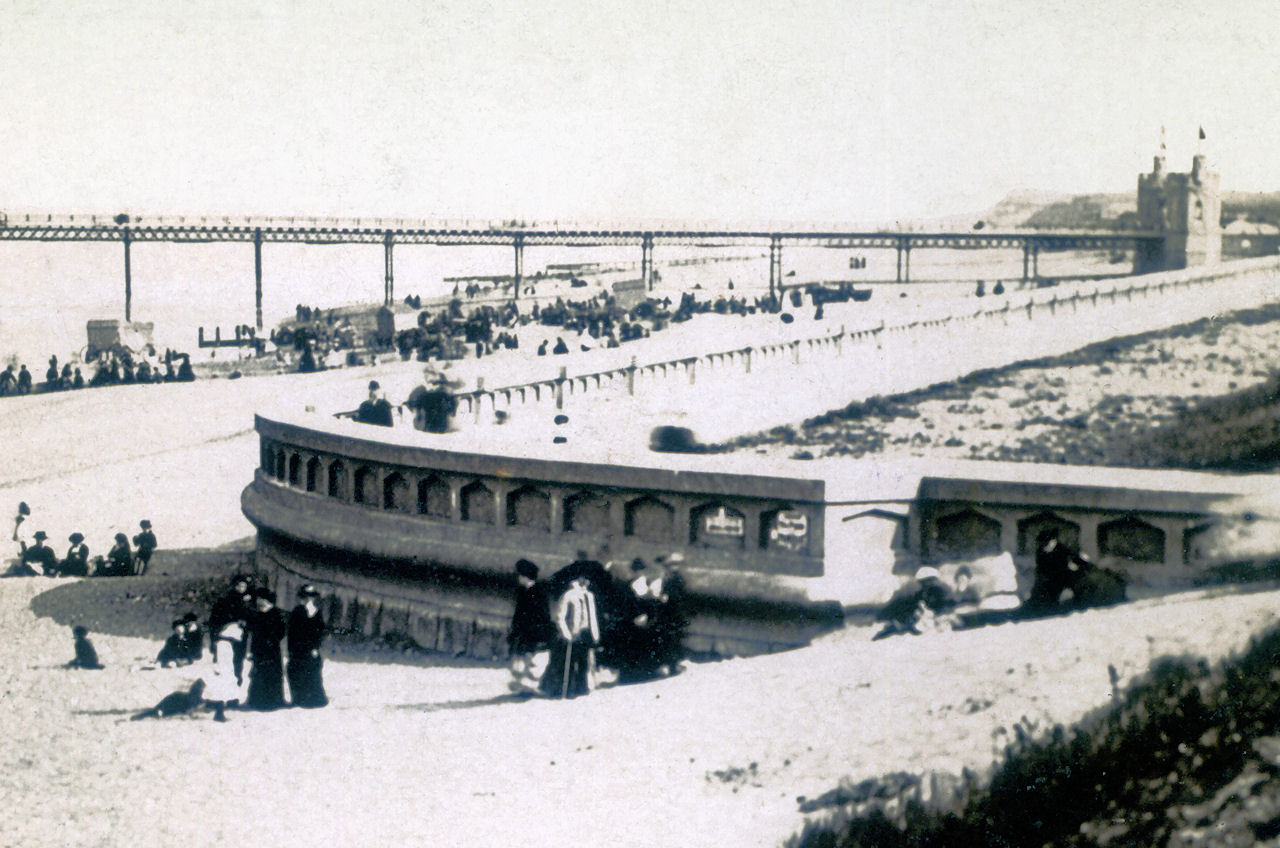 The above picture from 1880 shows 4 bathing machines in use on the beach in Withernsea.
Bathing machines came into existence in the 18th century to enable prospective bathers to get changed in privacy and then walk straight into the sea.
A project was started in 2015 by Phil Mathison and Torkel Larsen to rebuild three Victorian Bathing Machines in Withernsea.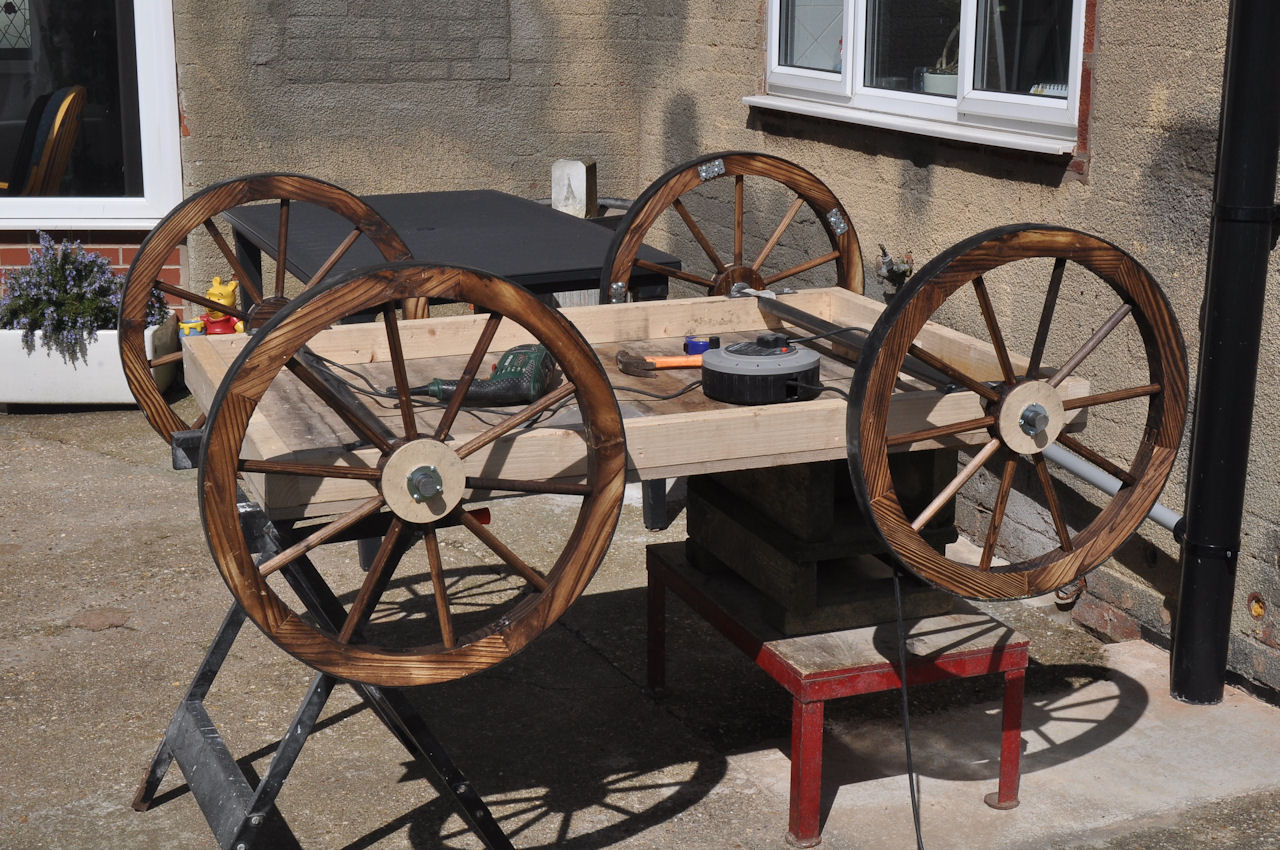 First chassie being built for the bathing machine.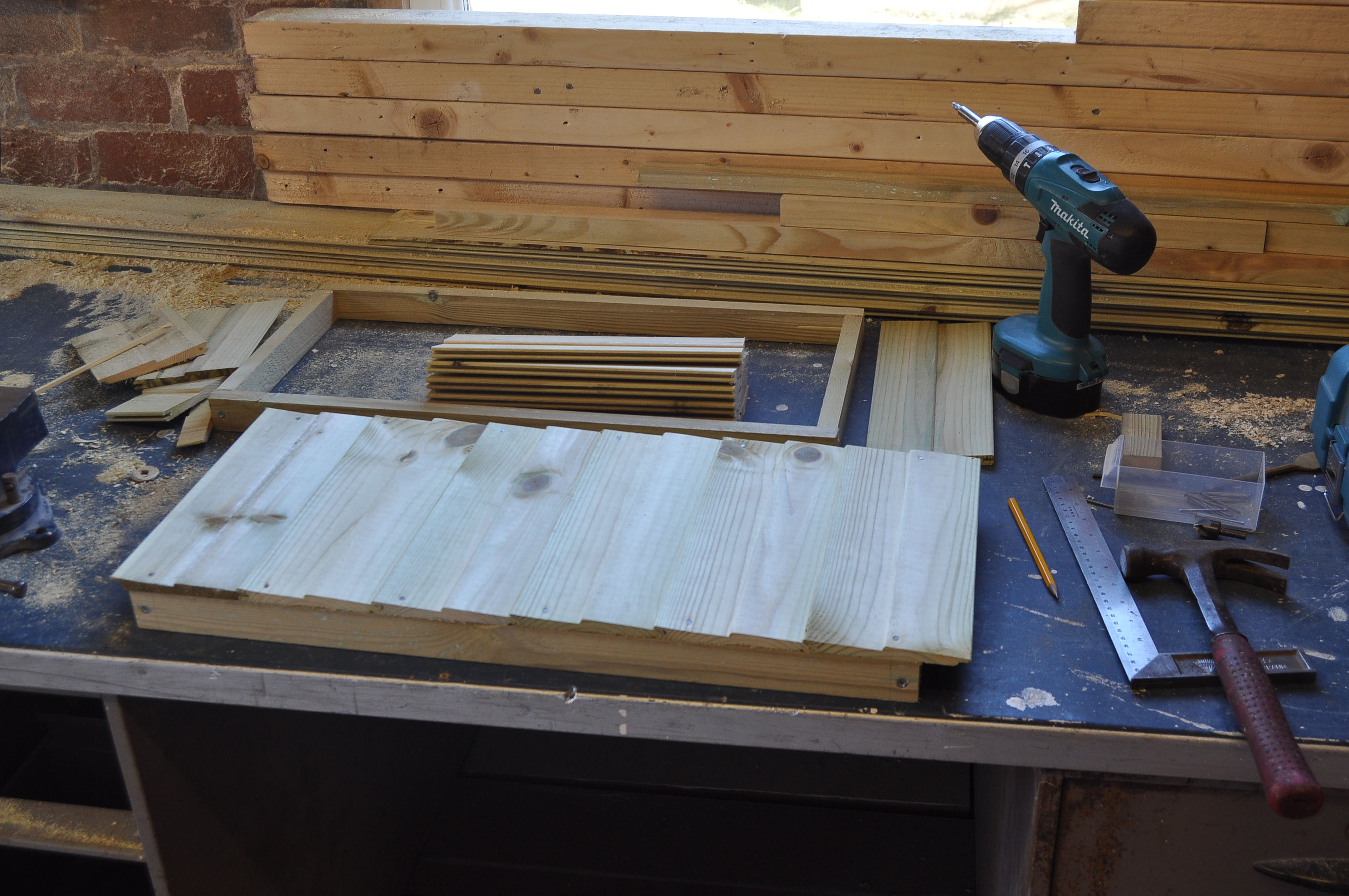 One of the top doors being assembled.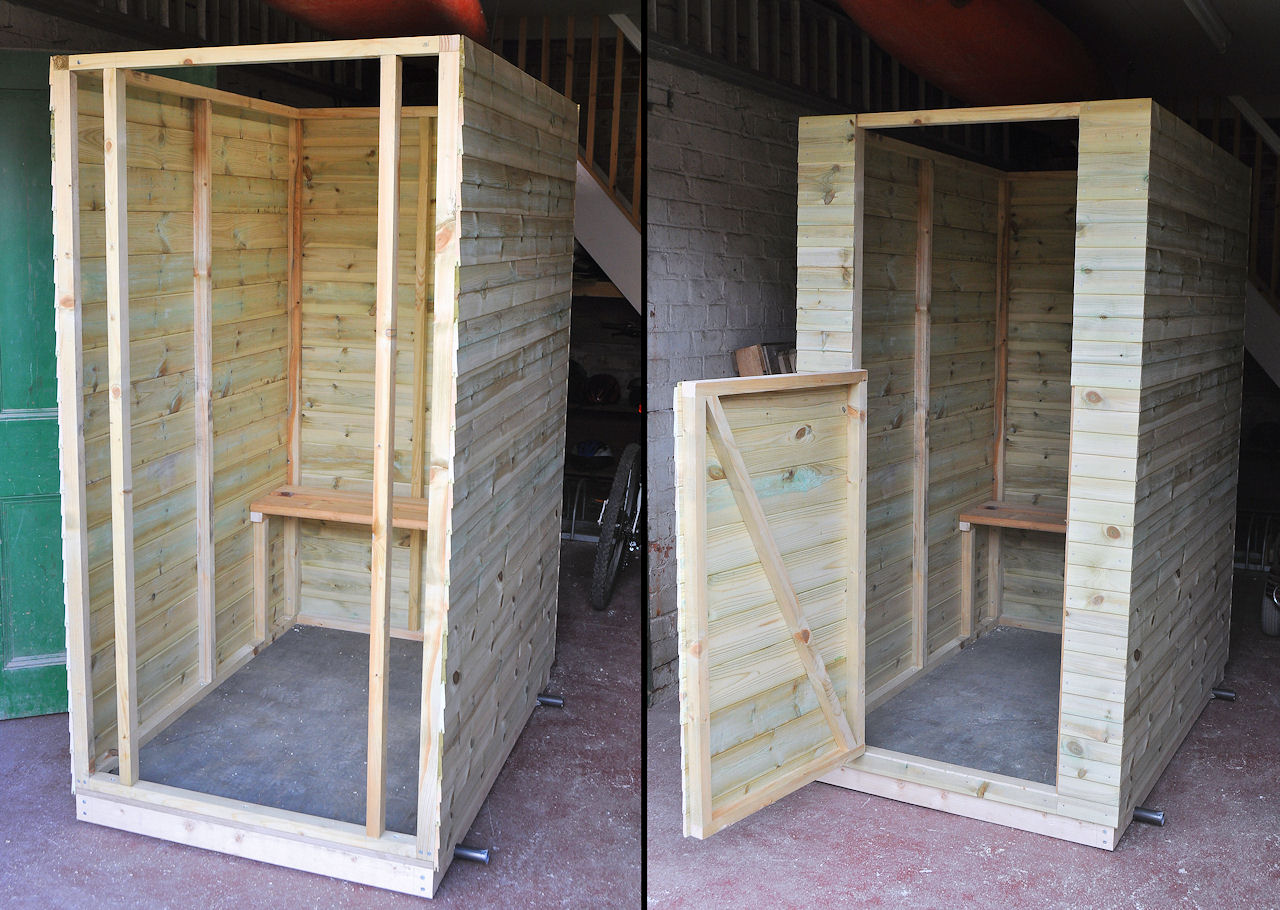 Sides are up and seating in place.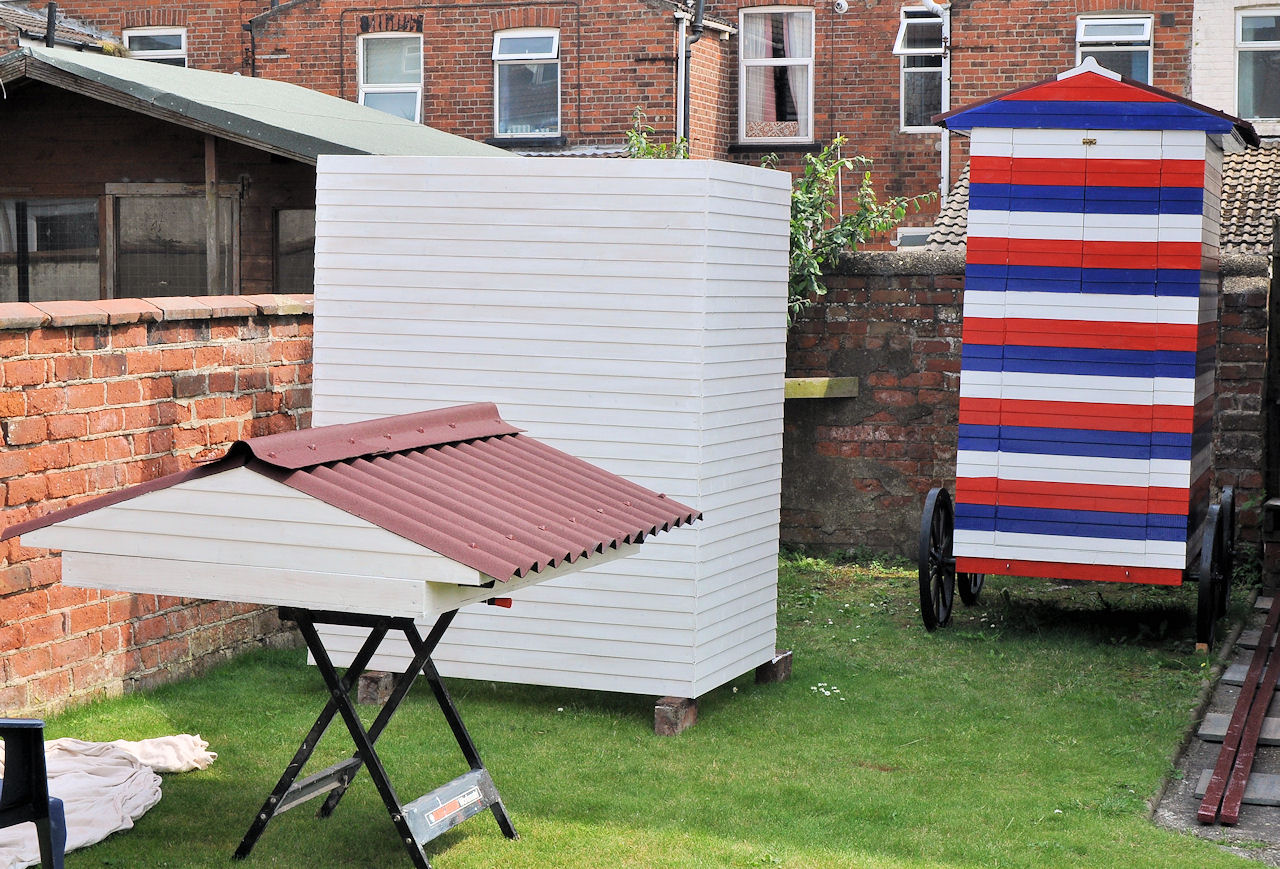 One Bathing Machine complete, second Bathing Machine primed ready for the finishing paint.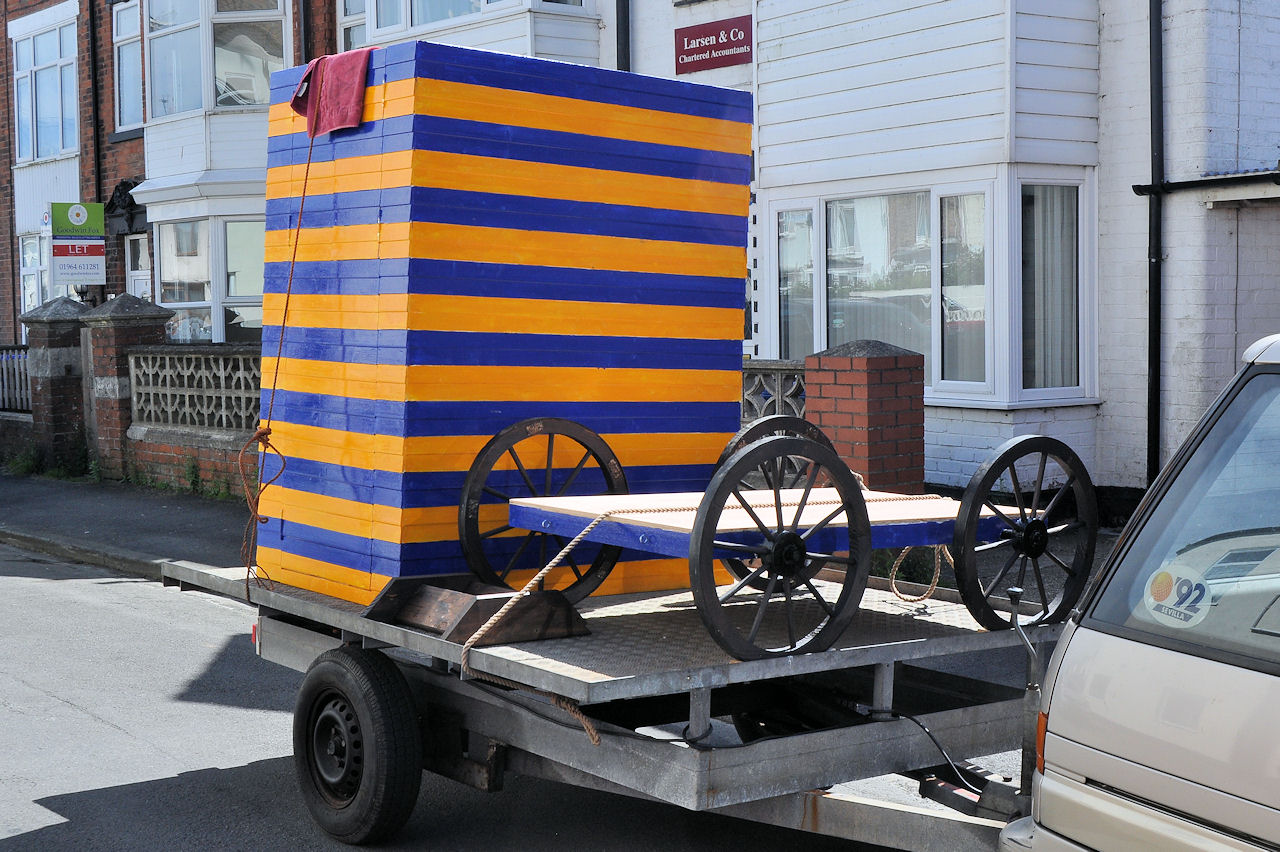 Second Bathing Machine ready for transport to the Withernsea Lightmuseum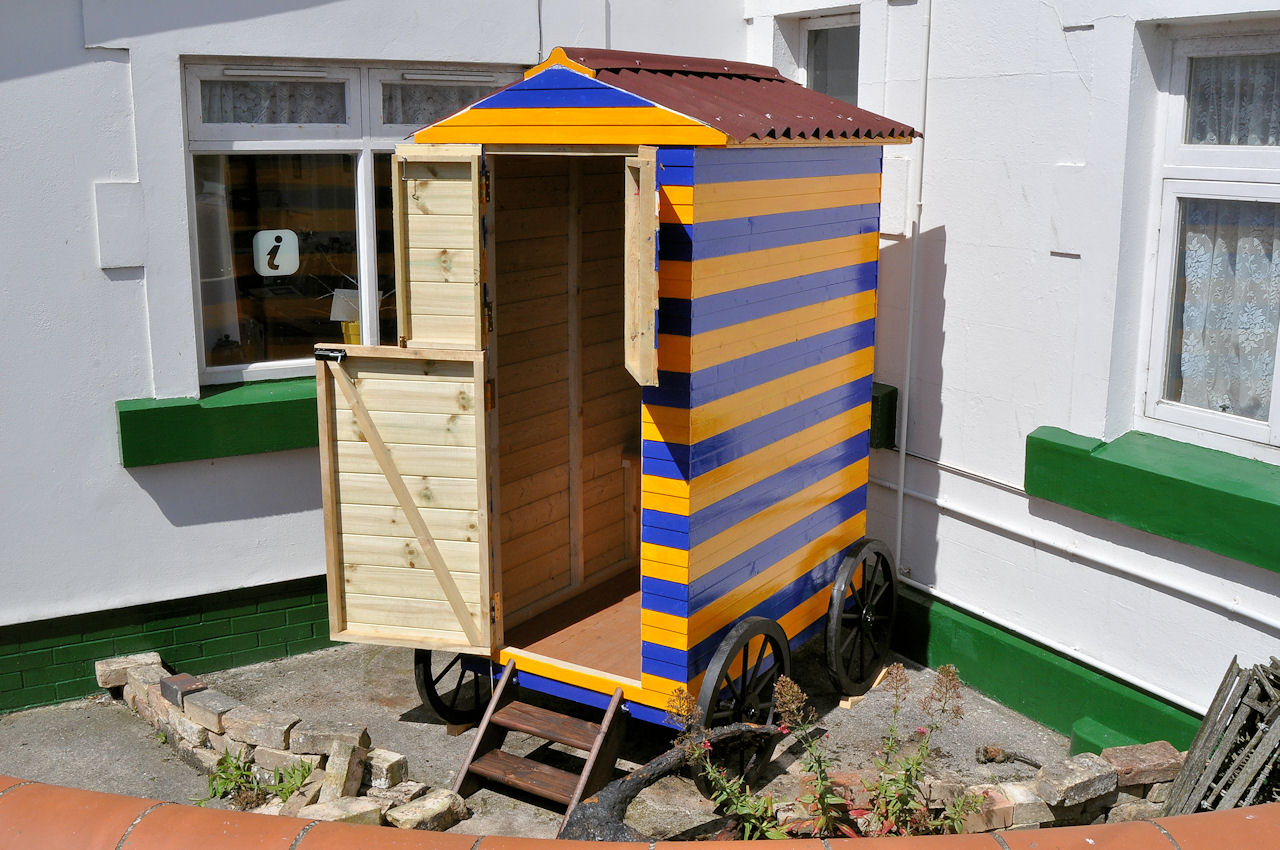 Victorian Bathing Machine installed at the Withernsea Lighthouse Museum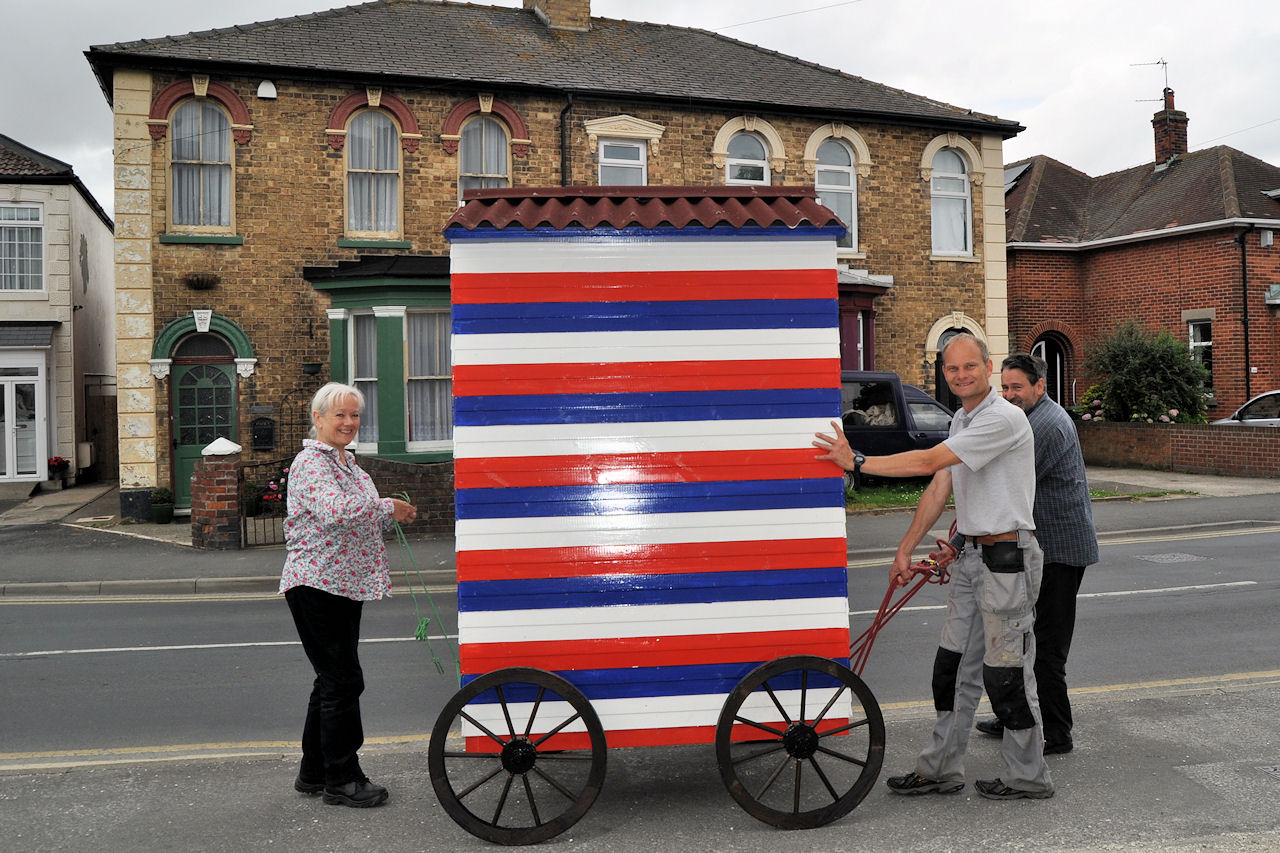 Our first Victorian Bathing Machine on the way to the beach.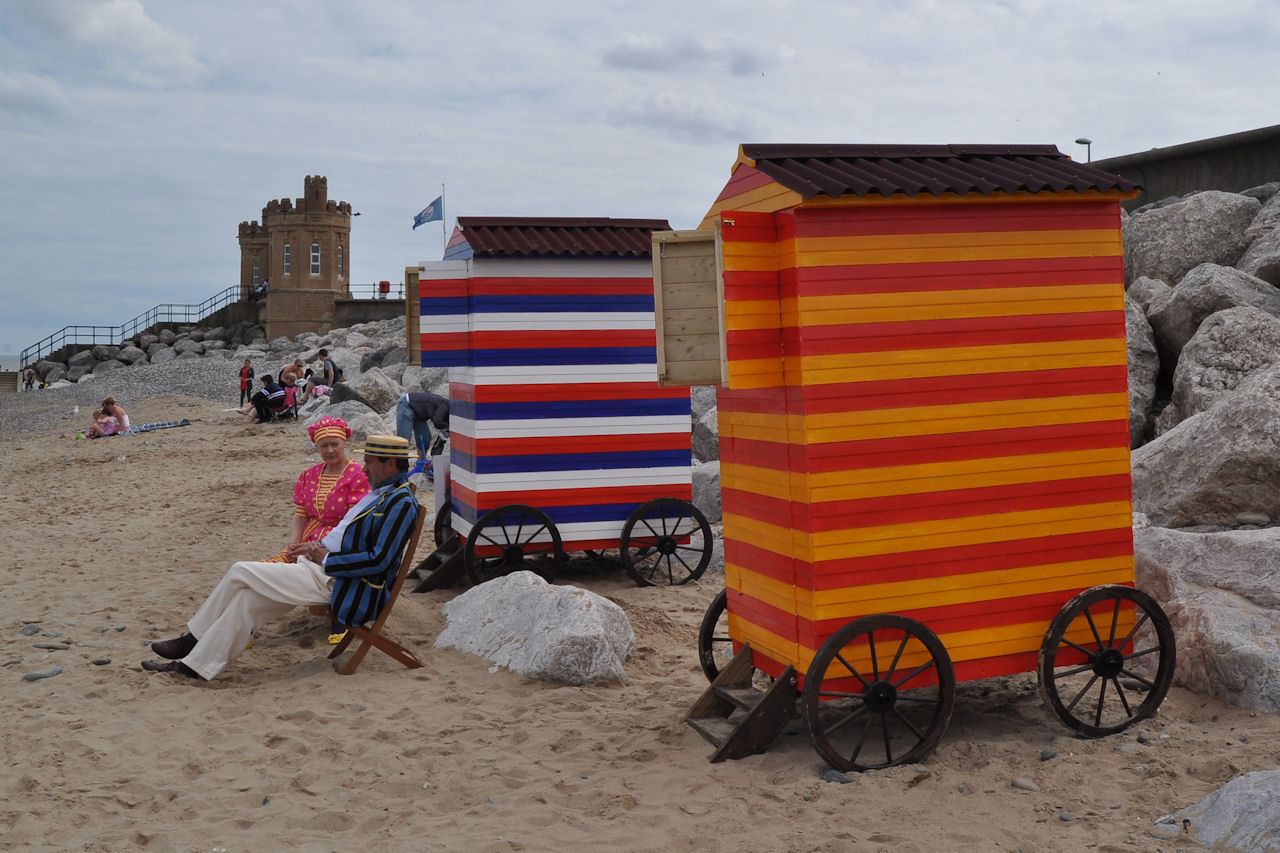 Two of the Victorian Bathing Machines on the beach in Withernsea.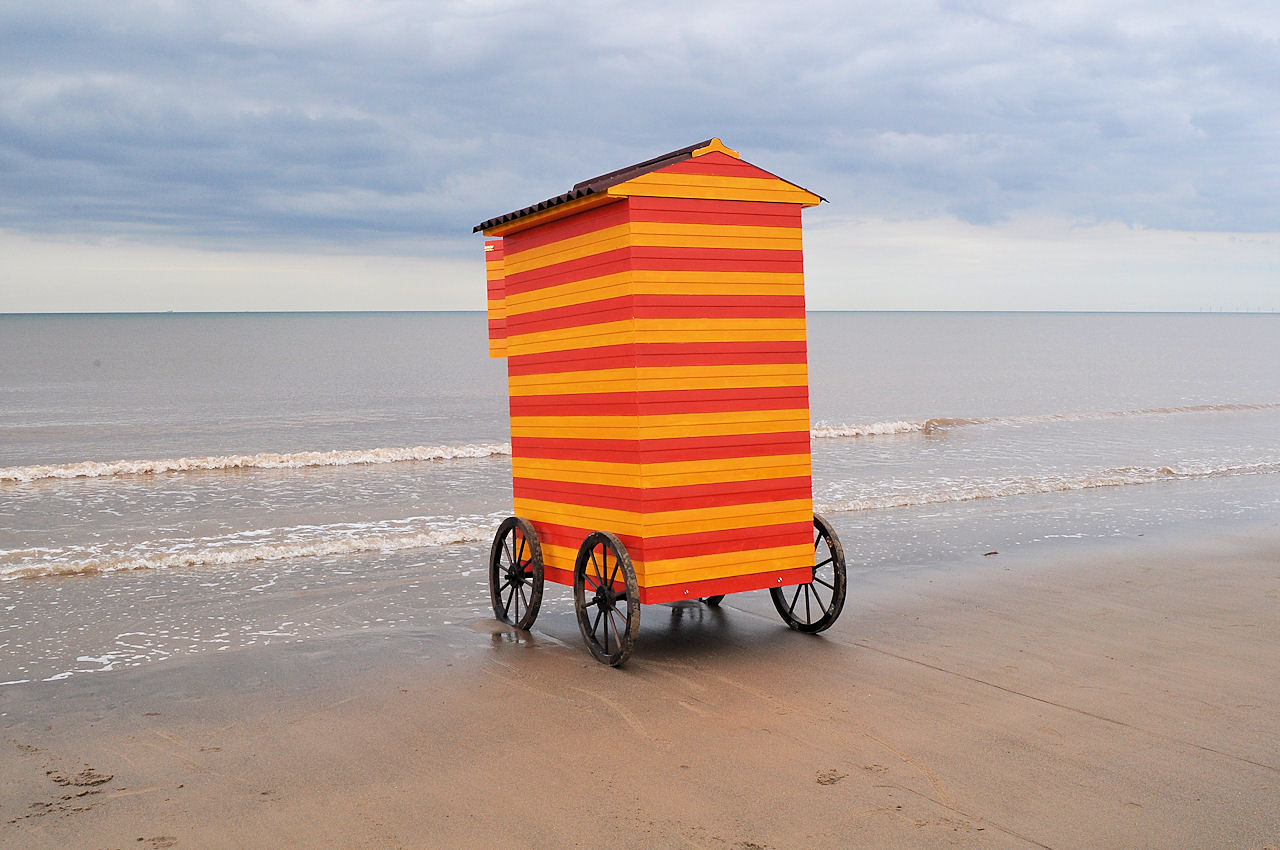 The Bathing Machines were normally taken to the water's edge by horses and retrieved when the bathers time was up.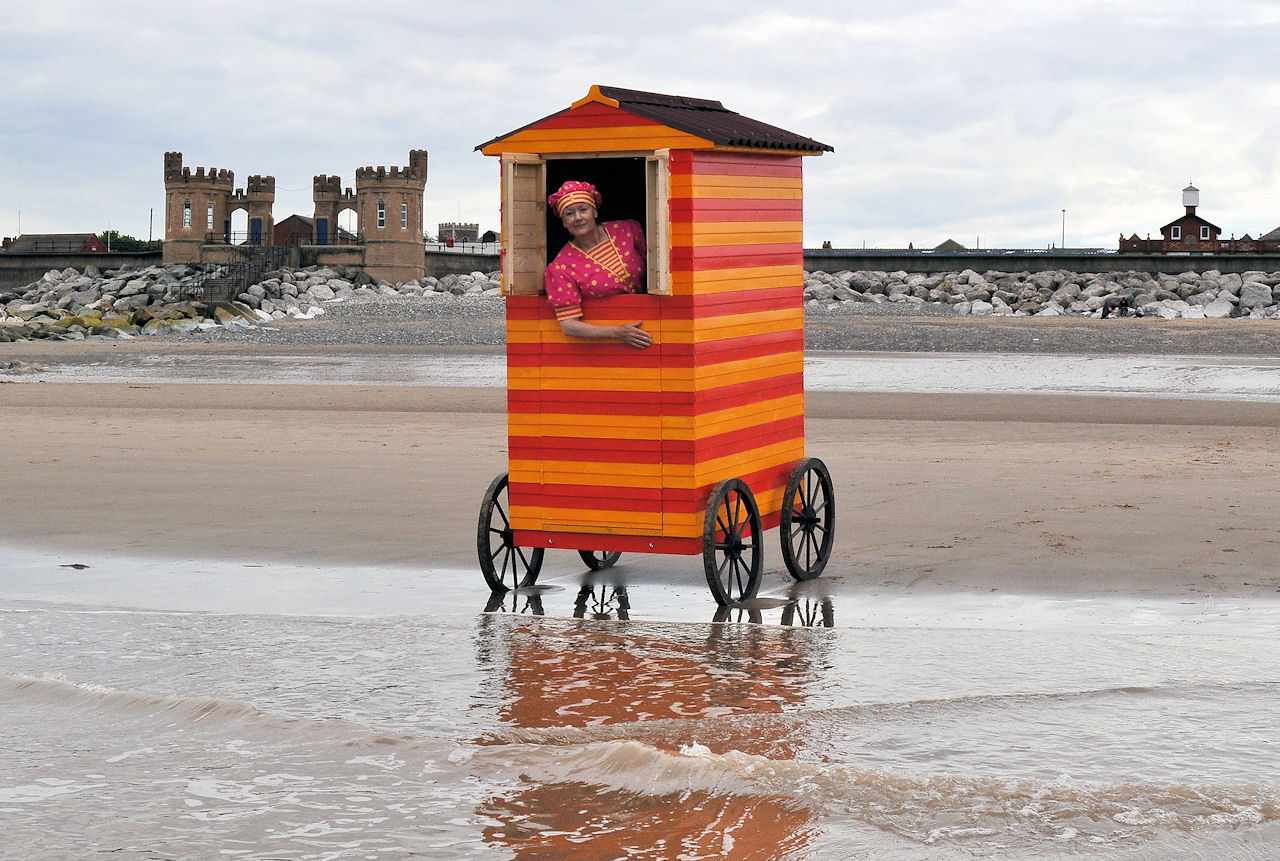 Ready for a dip in the sea ?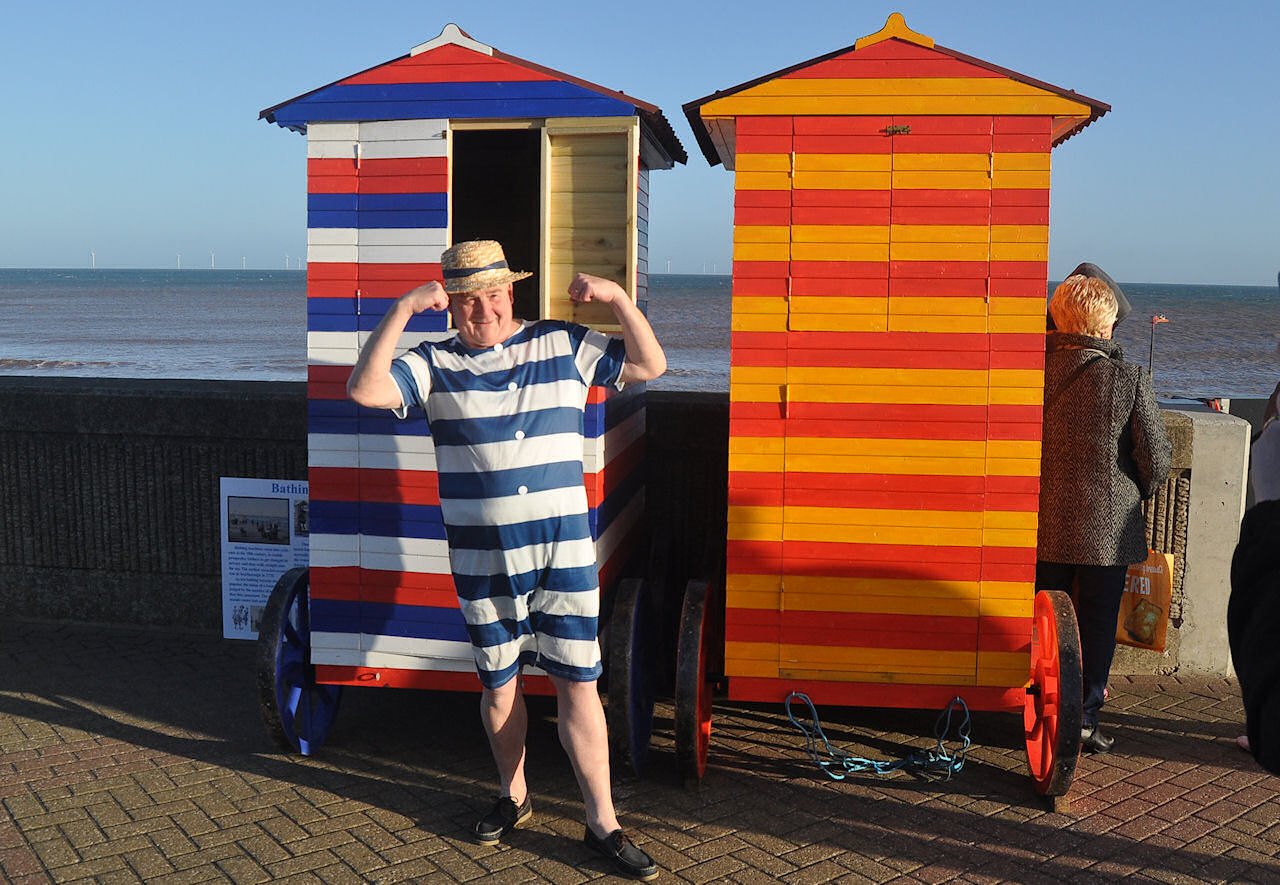 The bathing machines make an appearance at the boxing day dip event. (with new stronger wheels)
If you would like to hire the bathing machines for your own event, please contact the
Withernsea Pier and Promenade Association