Withernsea Pier Funding

In January 2021 we reached our funding goal of £240,000 to build the Viewing Platform which is the first stage of the new pier. Construction was due to start in March 2021. In February East Riding of Yorkshire Council demanded that we make changes to the construction drawings. The changes caused delays to the start of construction and a significant price increase, and we now need an extra £60,000 to start the construction.
See Pier association news page for more details. Our Just giving page is here
WPPA funds raised for the planning stage £30,000 (Green)
Grant from Withernsea Town Council £3,500 (Pink)
Grant from Ørsted's East Coast Communities Fund £38,618 (Yellow)
Grant from Withernsea Big Local £150,000 (Blue)
WPPA funds raised for construction of the Viewing Platform £53,000 (Green)
Total funds available for construction £245,000


Also thank you to Withernsea Town Council and Yorkshire BID for their funding and support. And to all the local businesses, residents and volunteers who are supporting this project.
Total Sponsors:160 (January 2020)
Total Members:367 (January 2020)
Sponsors
A big thank you to all our sponsors. We are looking for more sponsors to help us rebuild the Withernsea Pier.
Please visit our Sponsors Page to see who have supported us so far.
Sponsorship money can be paid directly into our bank account HSBC 40-25-59 20183474.
Please make cheques payable to Withernsea Pier and Promenade Association Ltd
Member Certificates
As part of the WPPA changing from a not for profit organisation to a charity, only members who request a voting right and pay an annual membership fee of £5 will be voting members. All other members only pay a one of payment of £10 and are non voting members. Due to the administrative overheads of producing and distributing membership certificates, the certificates will no longer be issued to new members.
Brass Plaques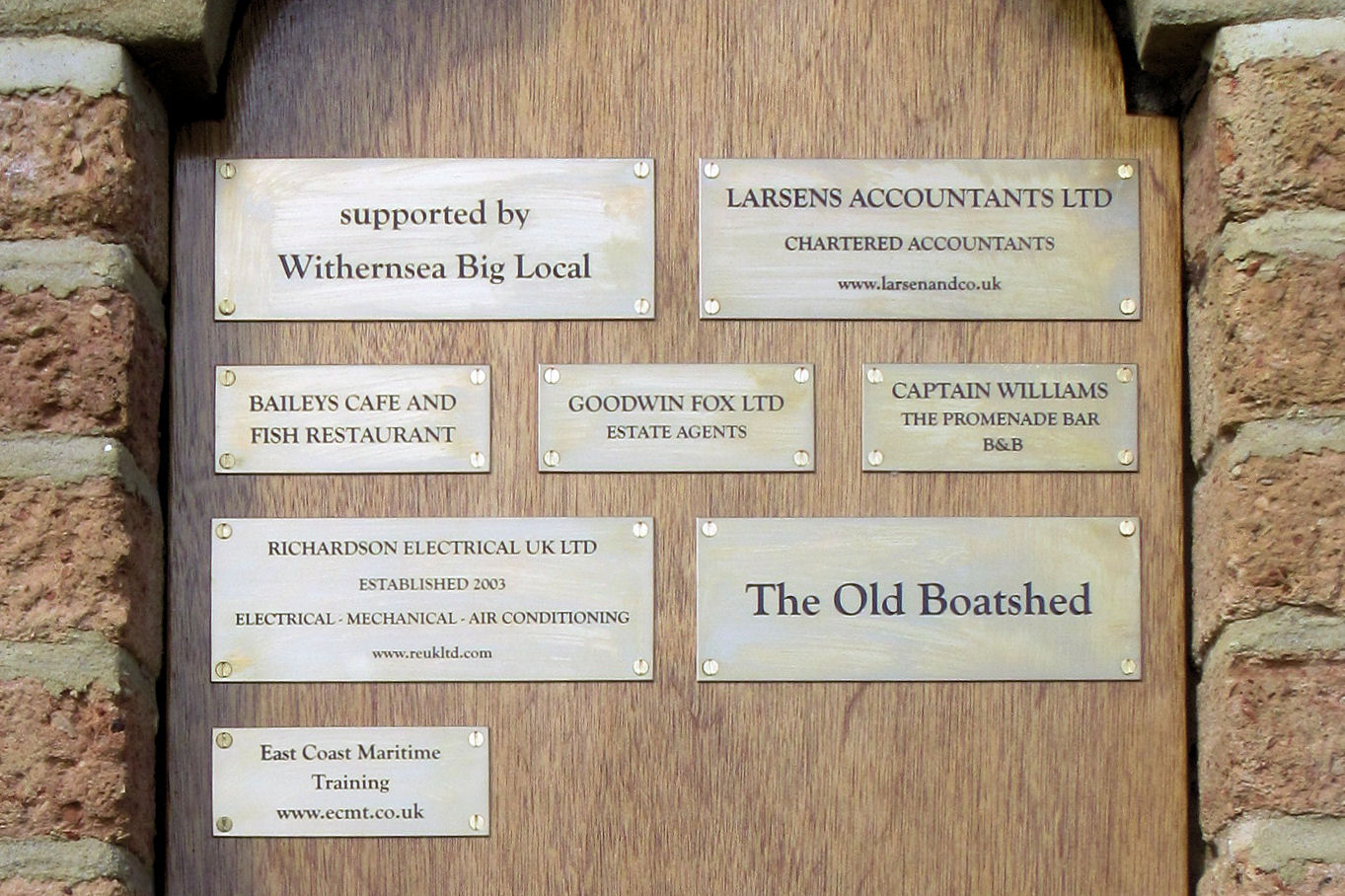 The plaques are mounted on Pier Towers and will be mounted on the pier as soon as the first stage is built.
Small brass plaque, 125 x 50 mm. (5x2")
Up to 3 engraved lines with a maximum of 20 characters per line (including spaces).
£100 for personal plaques, £200 for business sponsored plaques.
Large brass plaque, 200 x 75 mm. (8x3")
Up to 4 engraved lines with a maximum of 30 characters per line (including spaces).
£200 for personal plaques, £400 for business sponsored plaques.
Plaque order form & Terms and Conditions
Buy a Bench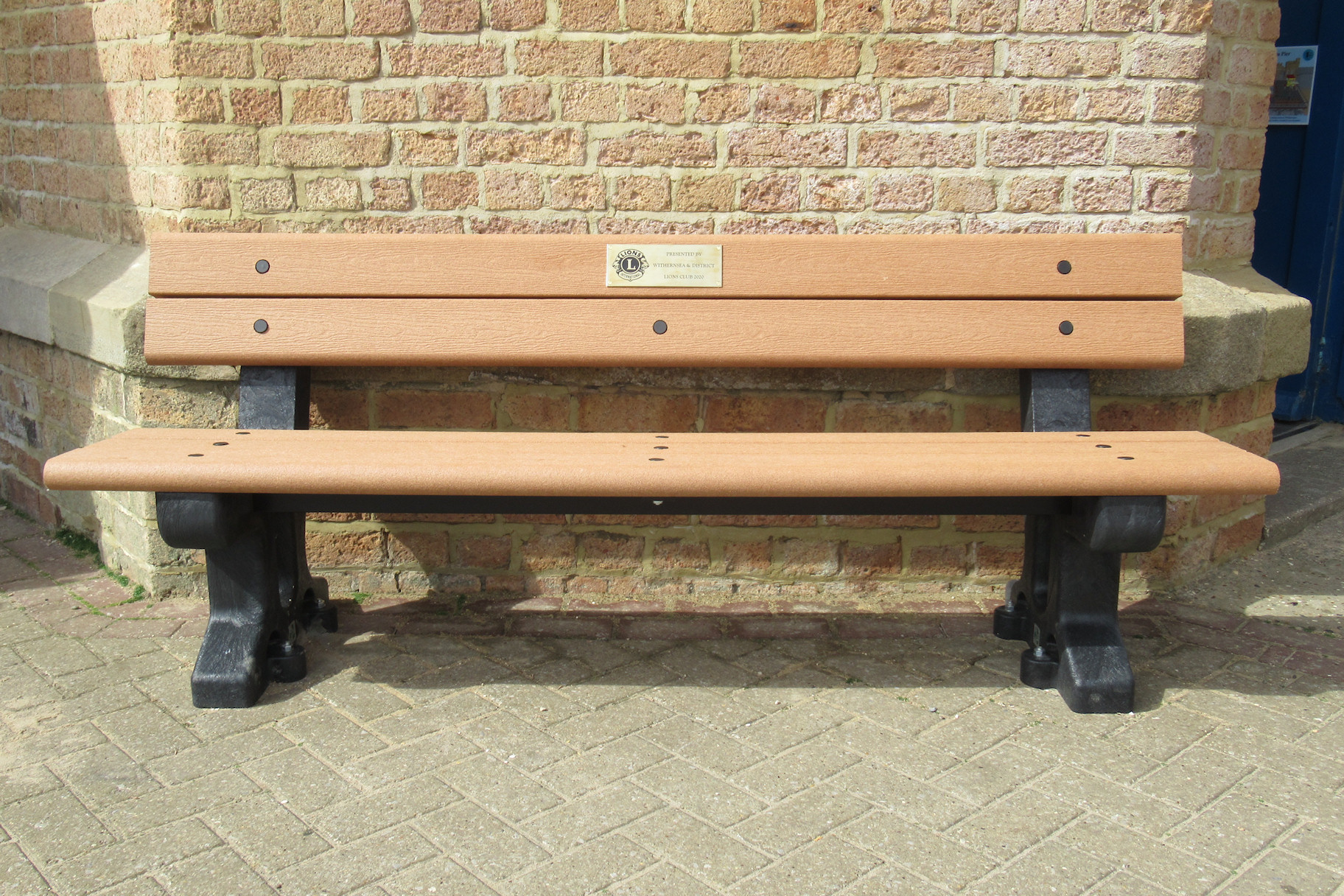 Sponsor a bench to go on the pier. Price will be about £1000 each.
Advertising Space
This is a great opportunity to support the pier project and advertise your company at a highly visible tourist attraction. A design of your choice will be printed on sturdy and weather proof vinyl dyebonded to an aluminium backing. Please see pictures below for location.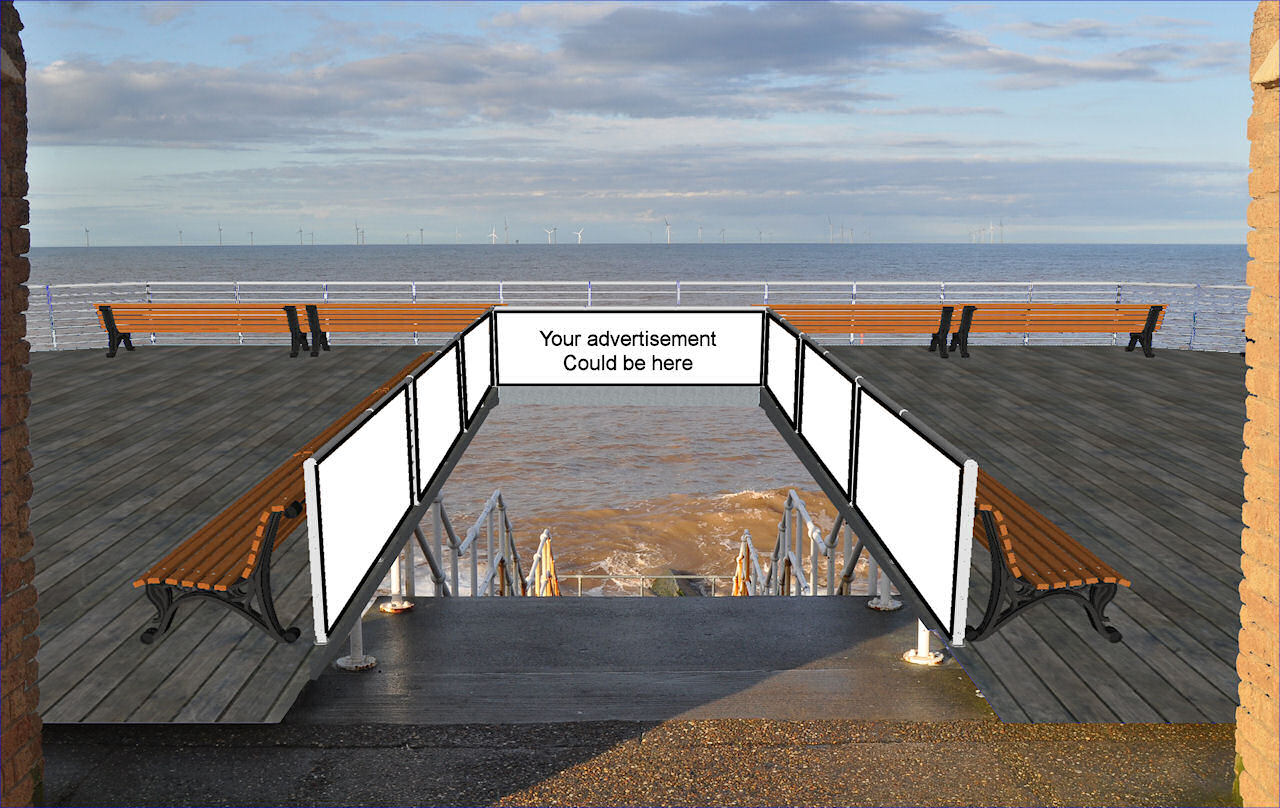 The advertising boards will be approximately 260 x 90 cm (8 1/2 by 3 ft). £3,000 p.a.
Half size boards 130 x 90 cm are also available from £1,500 per year.

Download our Sponsorship Pack
Sponsorship money can be paid directly into our bank account HSBC 40-25-59 20183474.
Please make cheques payable to Withernsea Pier and Promenade Association Ltd
Withernsea Pier and Promenade Association Ltd.
2 High Brighton Street, Withernsea HU19 2HL.
Registered in England. Company number 10593143