North Promenade and Bandstand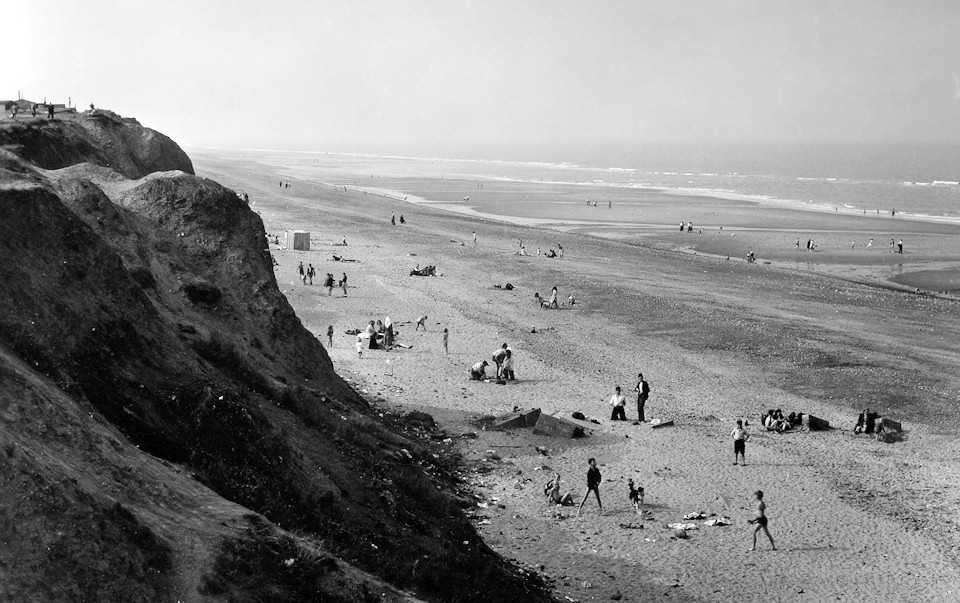 Cliffs and beach to the north of the promenade 1940's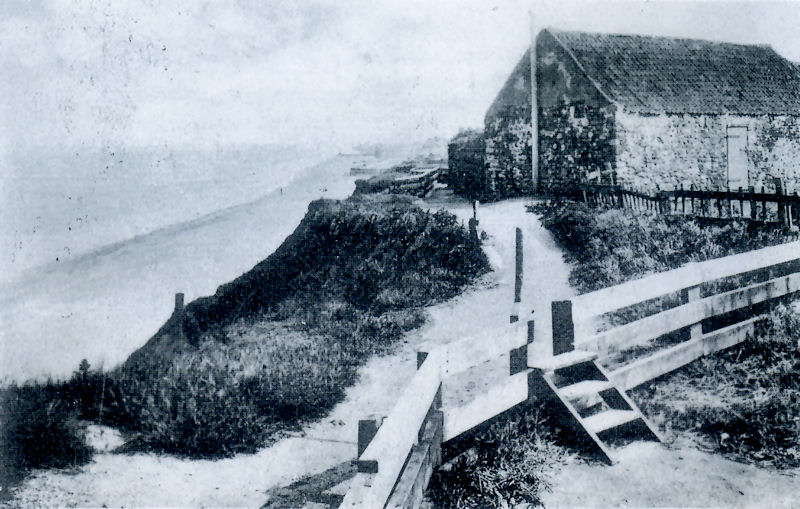 North Cliff Farm became another victim of the coastal sea erosion.
The road from Withernsea to Waxholme and Roos ran through the stackyard of the farm.
A toll of one half penny had to be paid in order to pass. (from Jack Whittaker)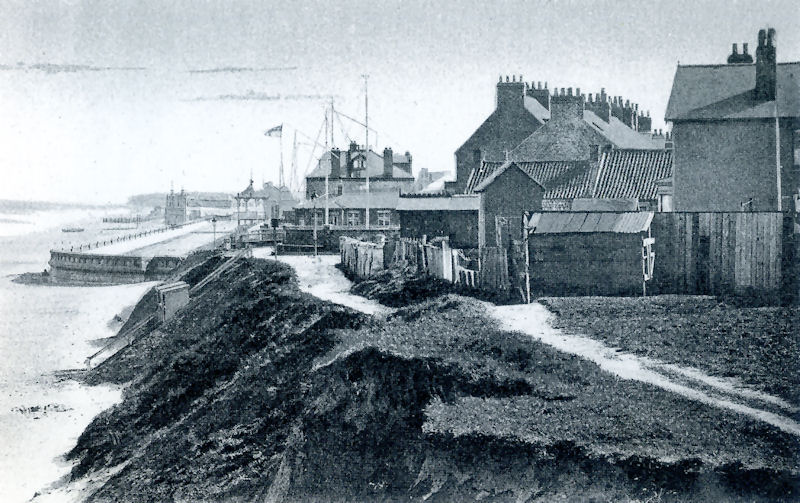 A view from the North Cliffs about 1900 before the north promenade was extended. The House to the right is No. 1 Northgate,
the shortest street in Withernsea. The coastguard Station can be seen with the flags flying in the wind. (from Jack Whittaker)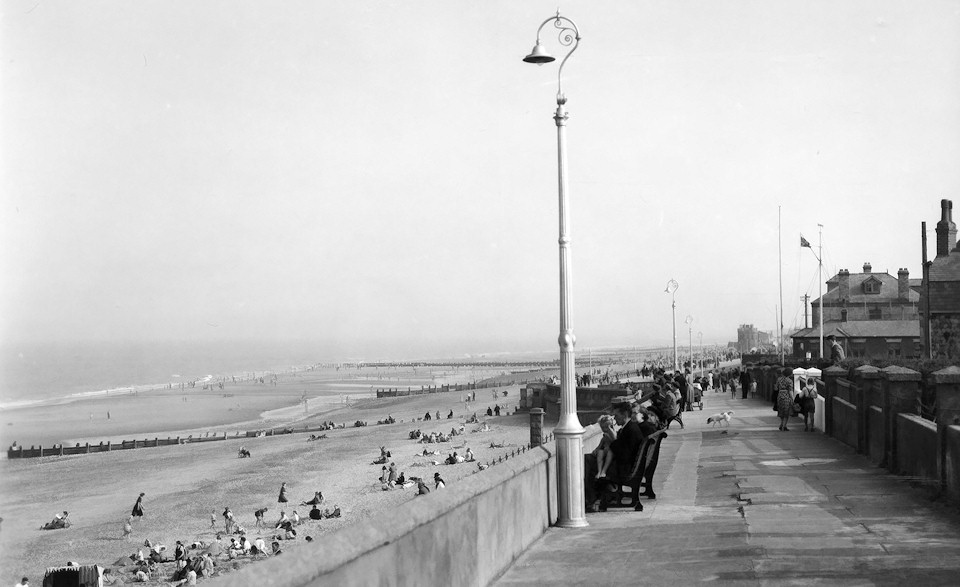 Top walk way of the North Promenade looking south.
The erosion continued to advance on the houses of Northgate and the northern end of Queen Street.
In 1910 an extention to the promenade was built running north for a further 180 yards past the houses of Marine Parade to the end of Queen Steeet.
In 1960 the promenade was extended again to protect what is now Seathorne.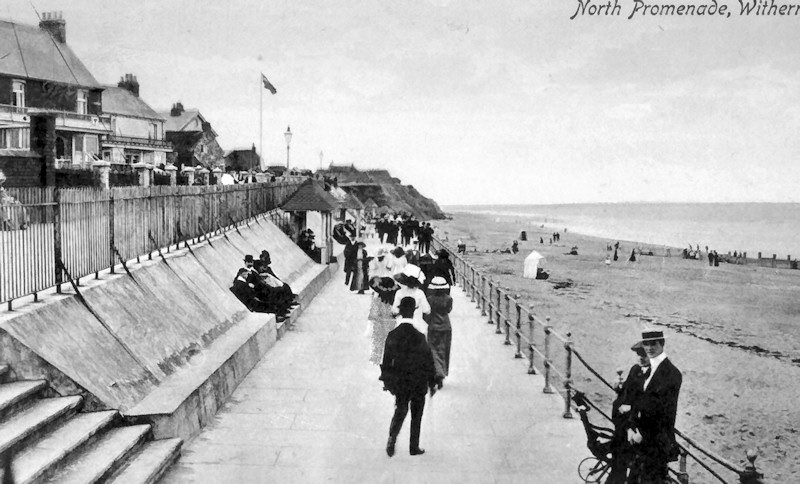 Bottom walkway of North Promenade looking north.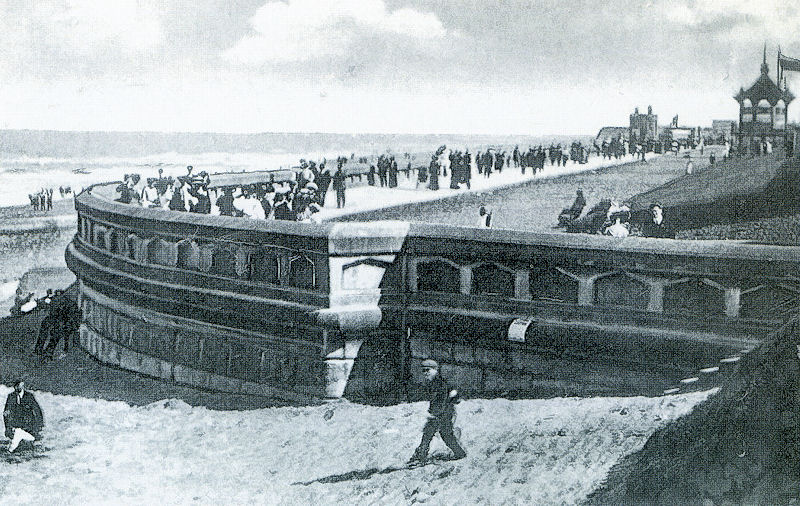 North end of the sea wall which was started in 1875 to protect the houses behind it.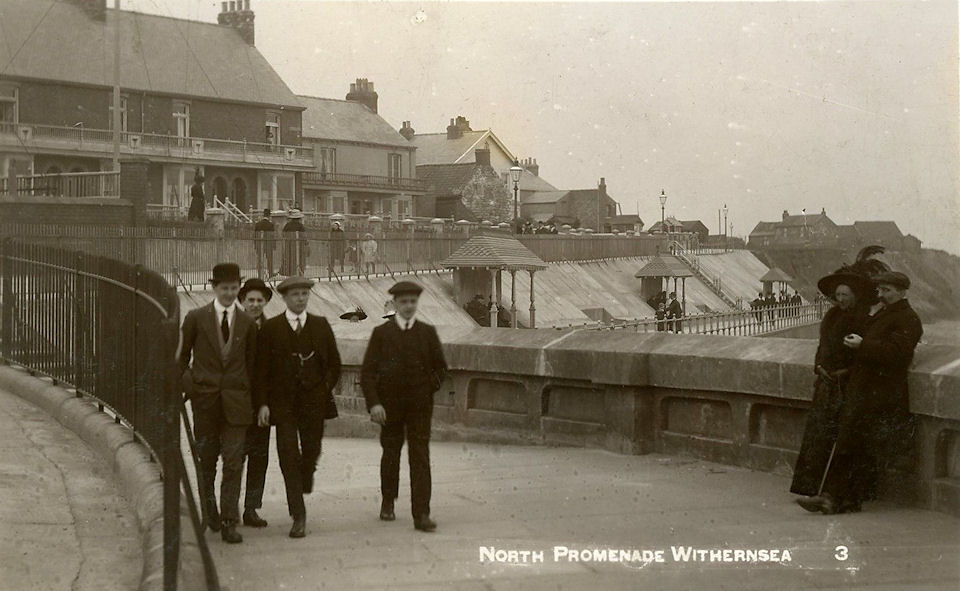 North Promenade about 1914.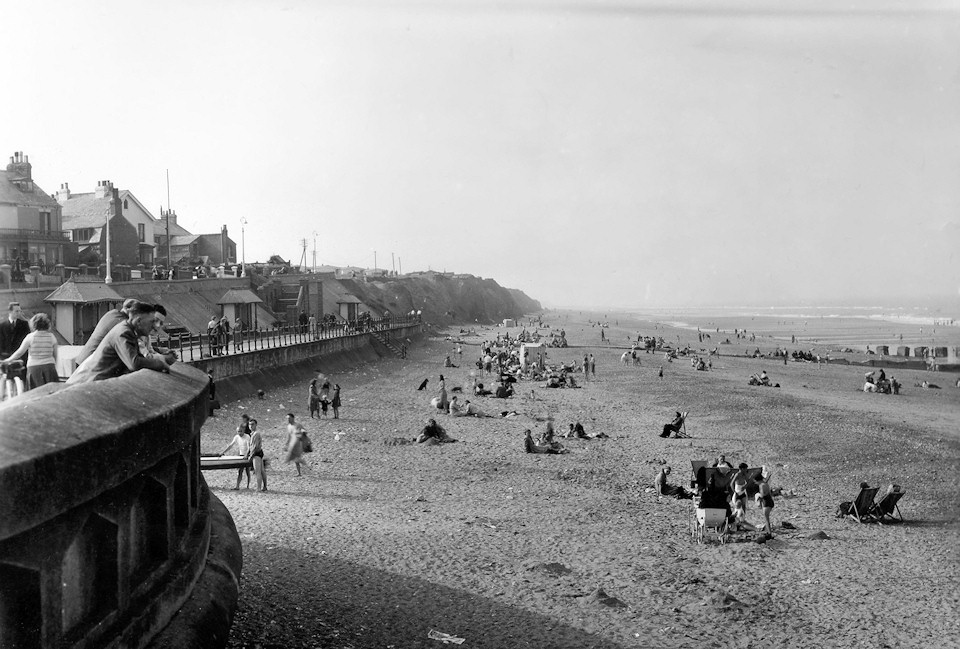 North Promenade and beach in the 1940's
The Bandstand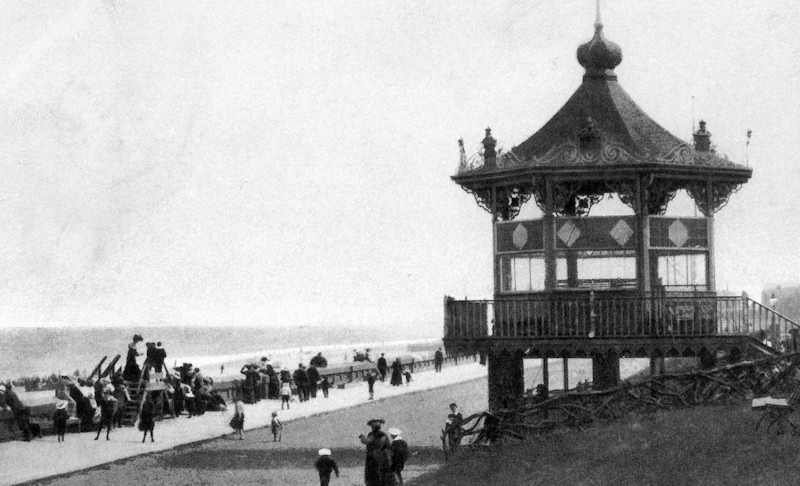 The Bandstand on the north promenade was built in 1901 at the end of Young Street. Concerts were given on a regular basis.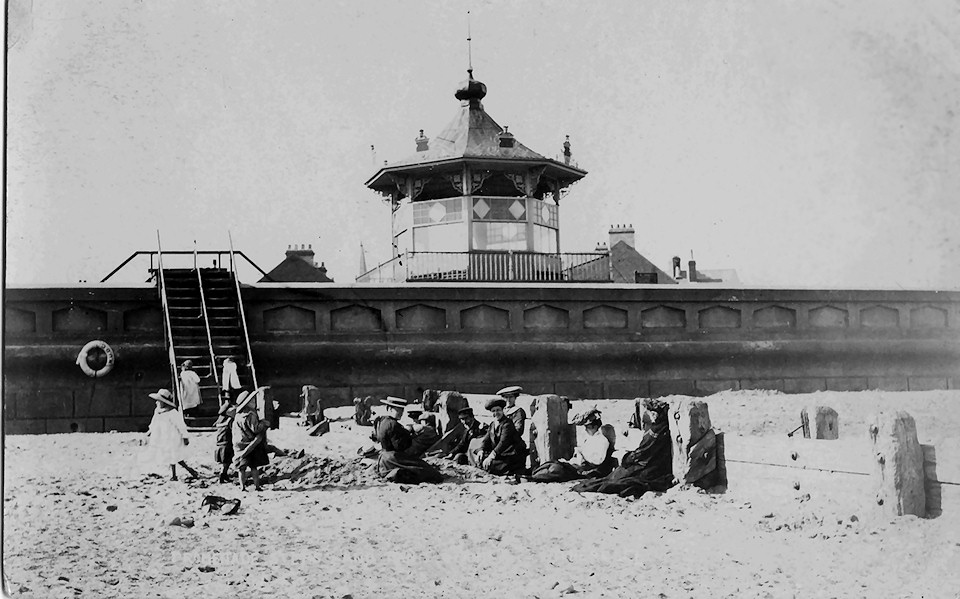 Bandstand seen from the beach. (photo courtesy of Paul Gibson )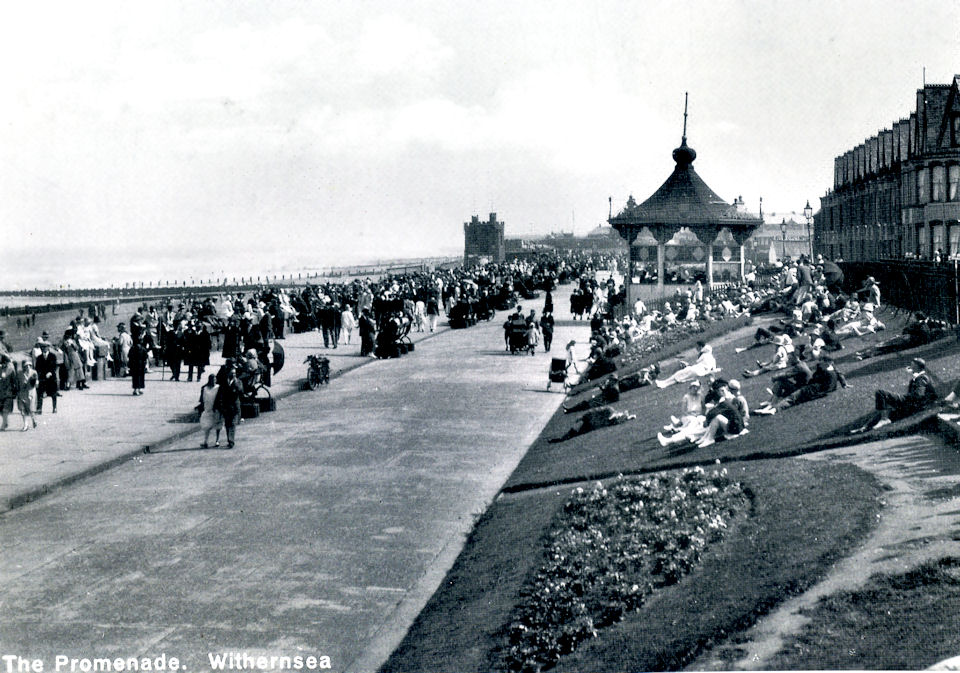 In the late twenties the bandstand was lowered due to structural damage to the legs, and as this postcard from 1930 shows, the promenade was still a popular meeting place and was closed to cars. ( from Jack Whittaker)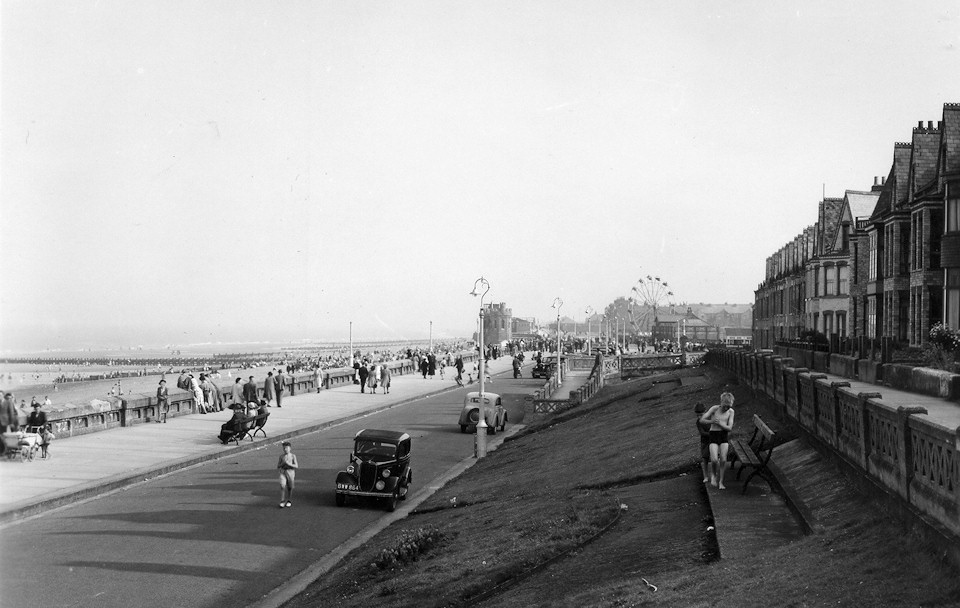 Another picture from the same place some years later, the bandstand has been removed.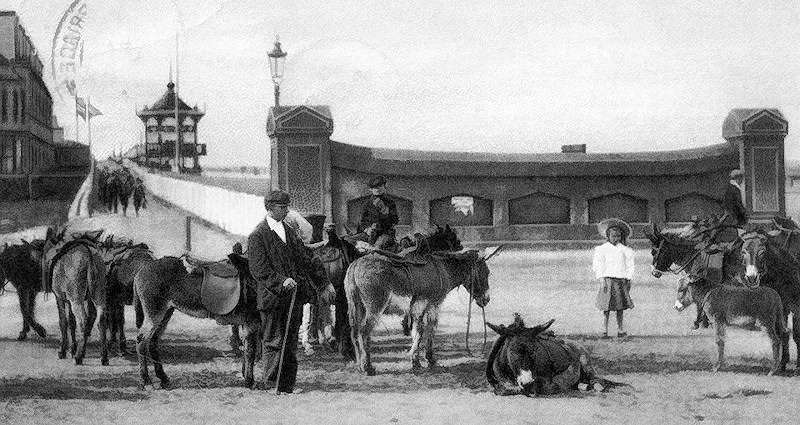 Postcard of donkey rides in Withernsea, Bandstand in the background.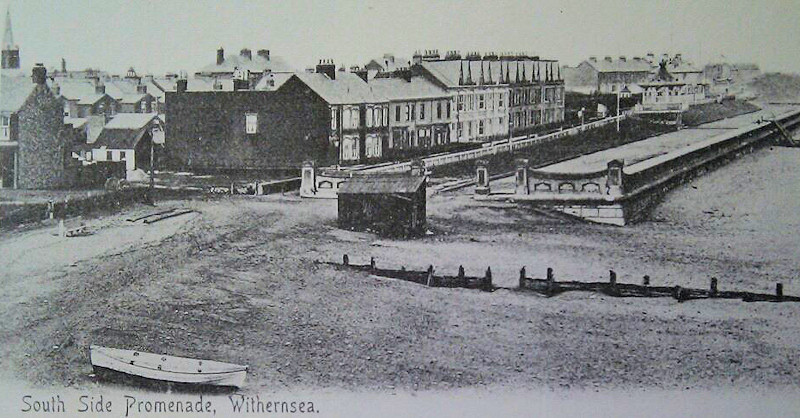 Looking north from Pier towers approx 1901, before the promenade was extended to join the pier towers.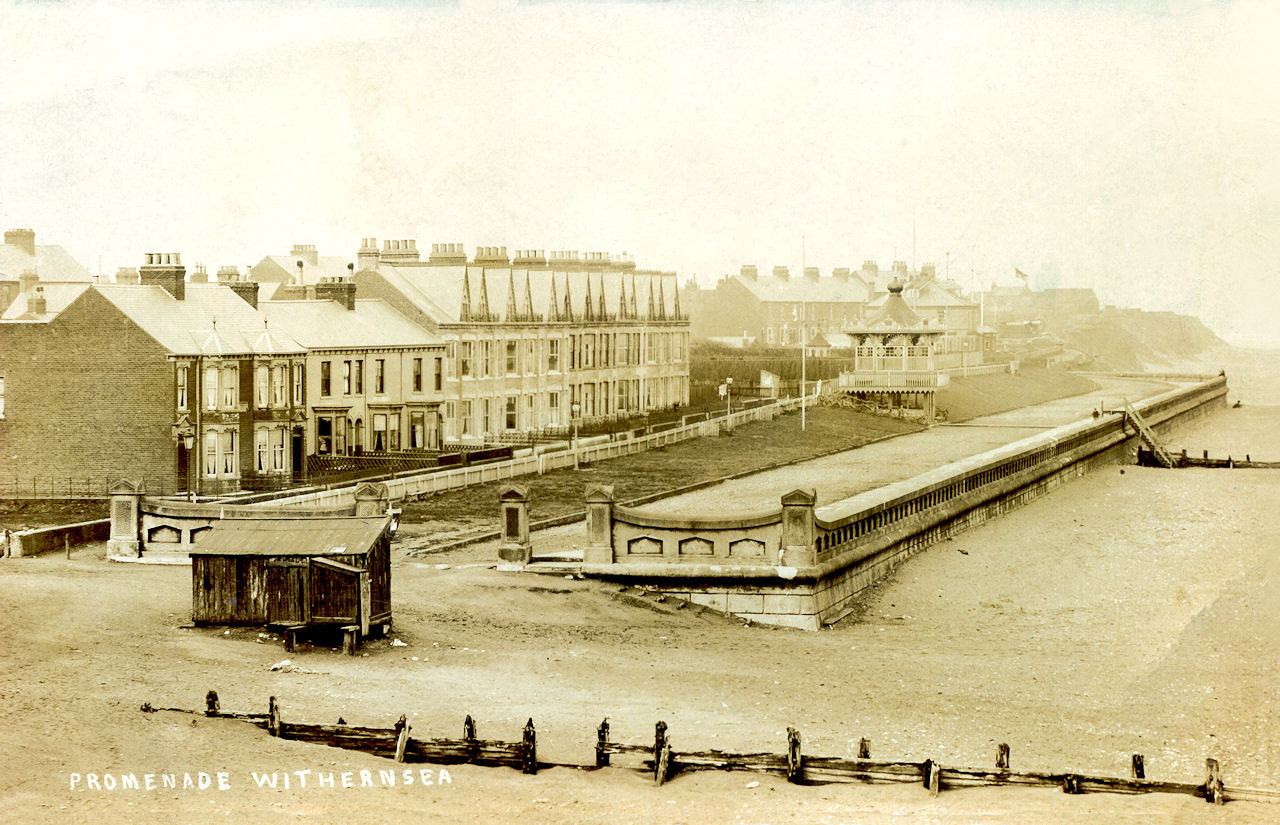 A great picture showing the full length of the original Withernsea Promenade (from Phil Mathison)
Go to Central Promenade