Other Group Photos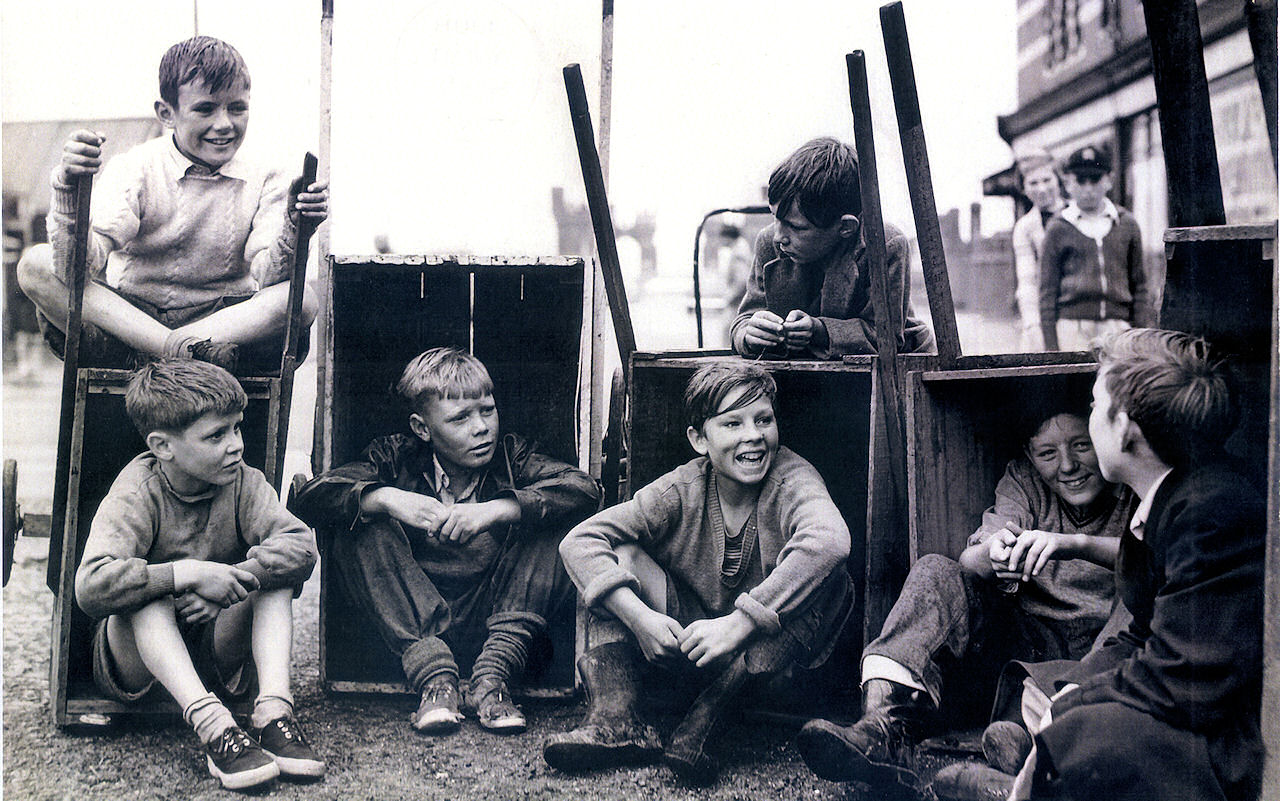 The Barrow boys waiting outside Withernsea Train Station (Picture from the Lighthouse Museum)

| | | | | |
| --- | --- | --- | --- | --- |
| Ronnie Binks | | Frank Windass | | |
| Tom Lockwood | Mick Lockwood | Tony Littlewood | Colin Simpson | David Binks |
The two people in the background are Shiela Allhouse and her brother.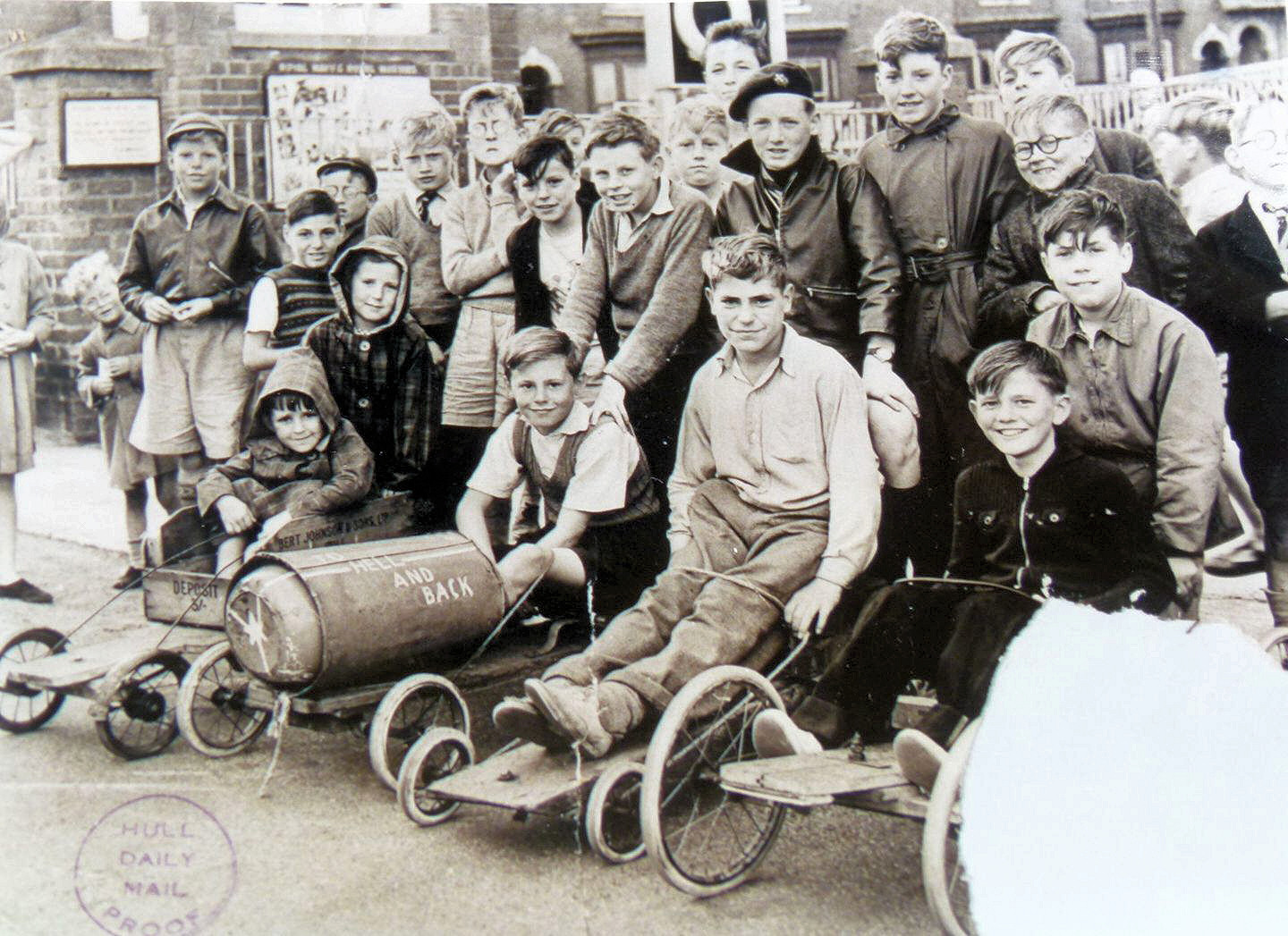 1959 Picture taken at Red Hill next to St Leonards, Marine Parade in background (picture from Hull Daily Mail)
Colin Bullock with beret on, next but one on right is Kit Maugham.On far left big lad in cap may be stumpy (steve) Lunn. Brian Moffat, Ray Egrett and right at back tallest lad face just showing Kerry Richardson behind lad in stripped jumper may be kinman (sniff) on his right may be Johno Johnson. Kenny King(third buggie at the front) David Townsley front row right.
Billy Parish(on the right with round glasses) John Priestley standing far left.
Malcolm Stanley, John Drape, Trevor Precious, Tony Hooley, Brian Moffat, Ted Mathison
Withernsea Fire Service outside Hut 3 at the Junior School,  taken when the fire station was down Seaside Road.
Back row: Jack Milbank 1st left, Clifford Tebbutt 2nd from right,William Eric Parrish to the far right.
Harold Saunderson (middle bottom row).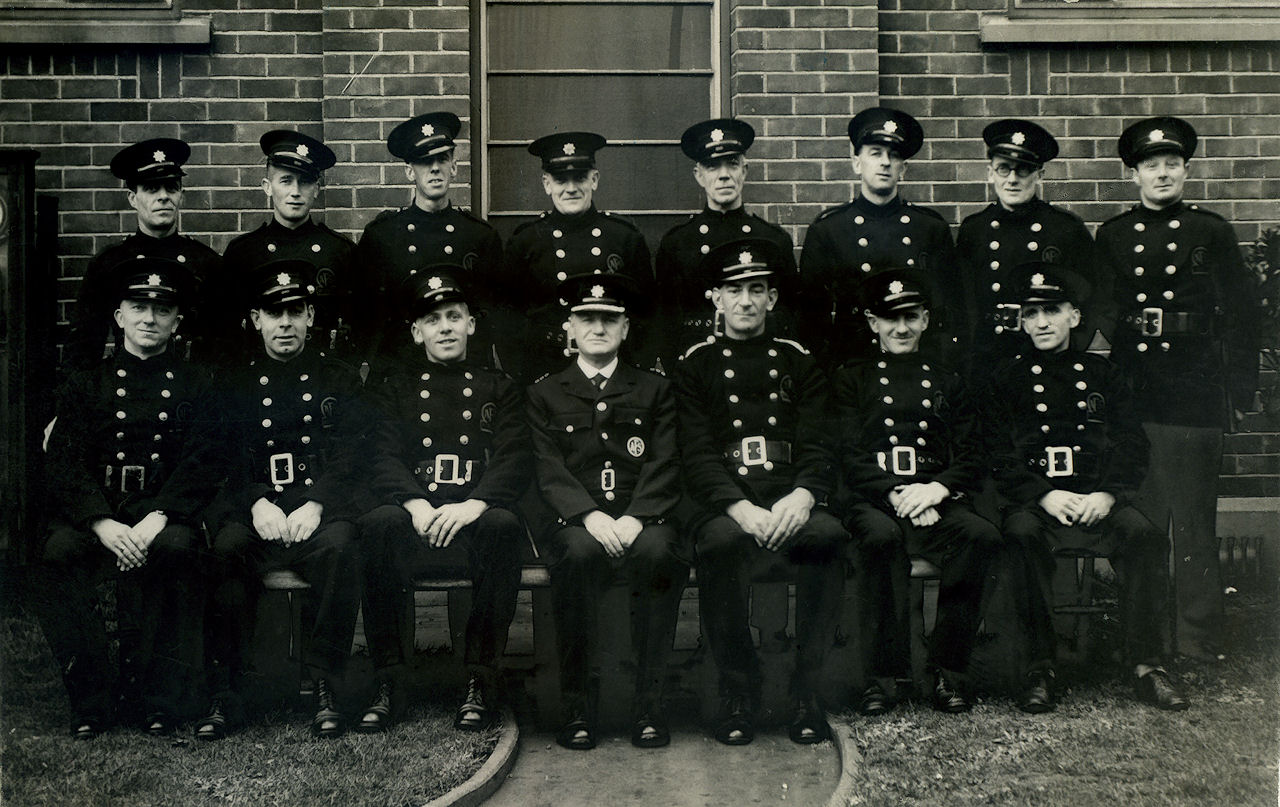 Back row: Cliff Tebbutt first on left. Joe Plummer 3rd left. 6th left poss Mr Tole.
Front row: 2nd left poss Cecil Kemp and right Freddie King. third from right Harold Saunderson.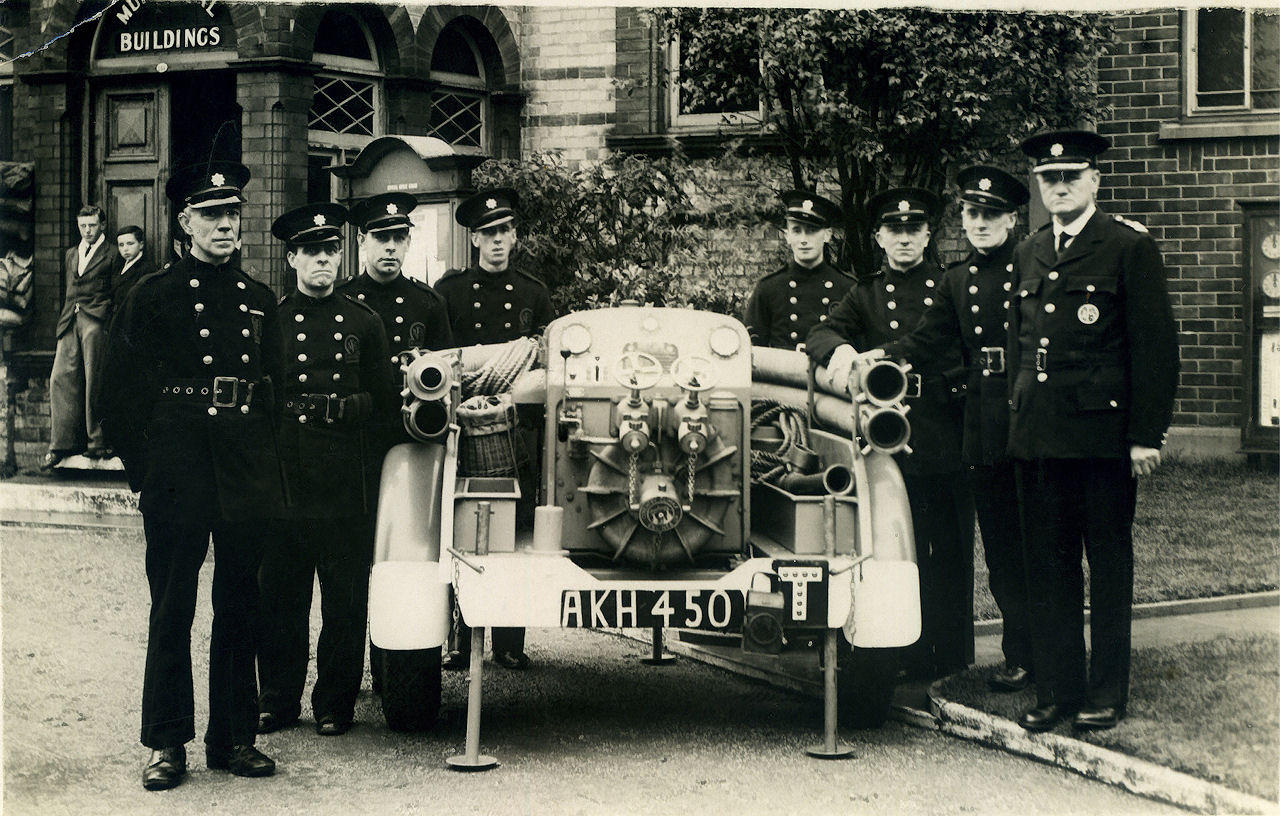 1st left possibly Harold Sanderson, 2nd left Cliff Tebbutt, and 3rd left poss Cecil Kemp.4th left Joe Plummer.
Right hand side 1st man near the engine William Eric Parrish. To the right poss Ratcliffe.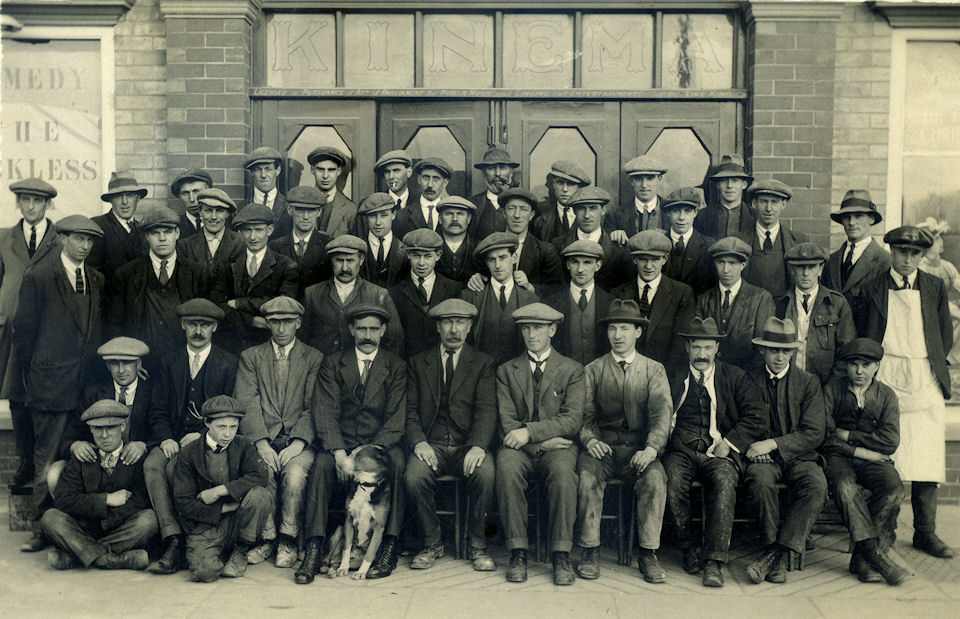 The Flat Cap Gang outside the Kinema in Queen Street following the restoration. (from Phil Mathison, original picture by Ernest E Phillips)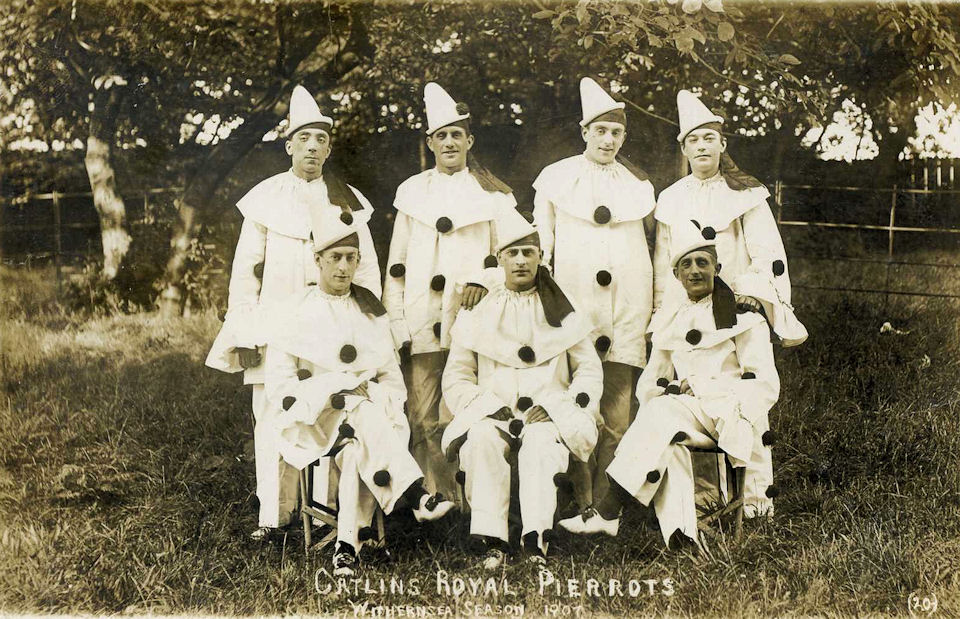 The Catlings Royal Pierrots performed on a regular bases in Withernsea. This picture from 1907 (from Phil Mathison)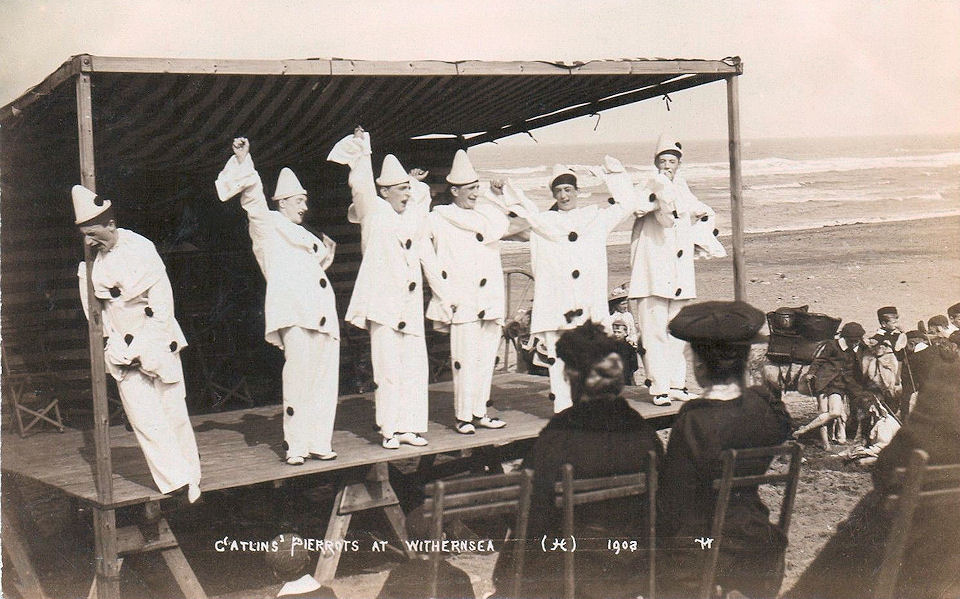 Catlins Royal Perrots performing on the beach 1908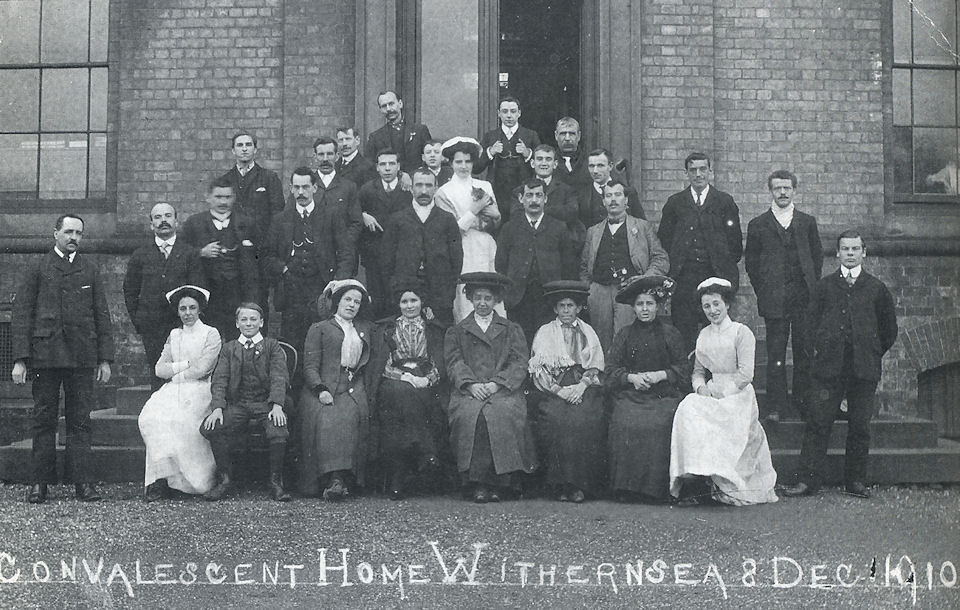 Group Photo outside the Convalescent Home in 1910 of staff and their families (from Mave and Ben Chapman)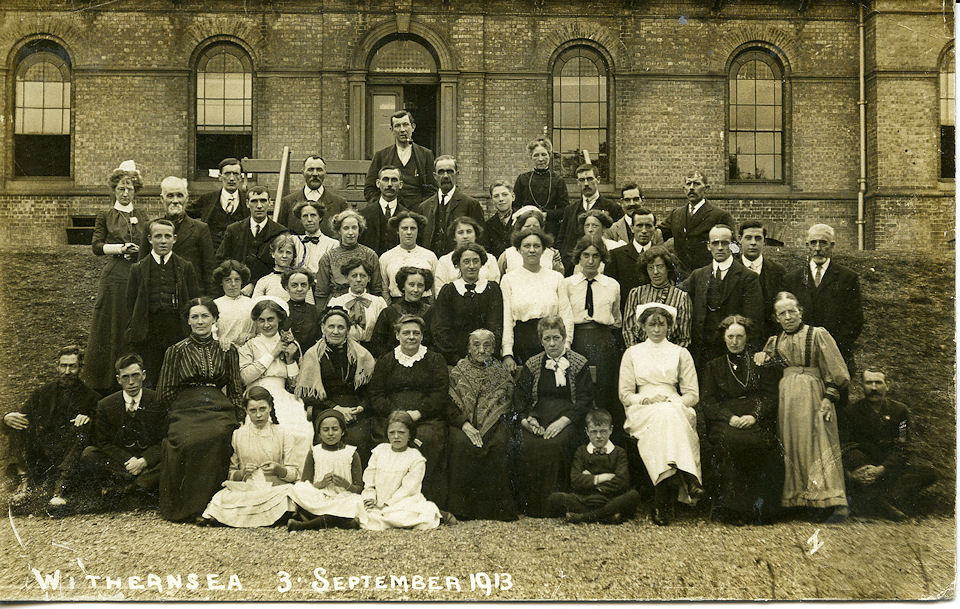 This is most likely a picture of the Convalescent home staff taken in 1913. Picture provided by Yvonne Dedman. Her great aunt Pauline Randall (1898-1992) is in the third row on the left, almost under the white plank leaning against the wall. She has drawn a ring around herself. In the dark dress top left is Florence Mary Scott Cavell who was Matron of the Withersea Convalescent home from 1913 until 1945.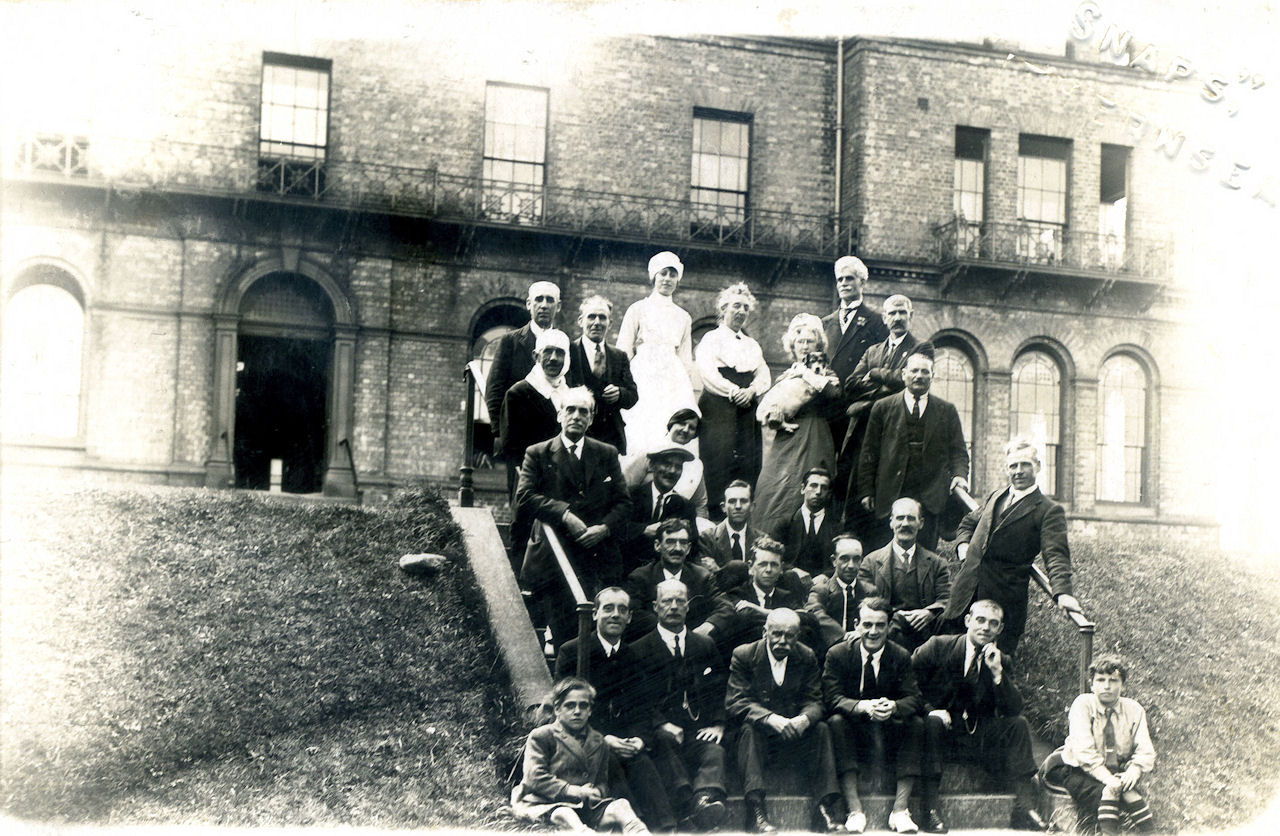 Another group outside the Convalescent Home taken by Snaps, the Withernsea photographers. (from Phil Mathison)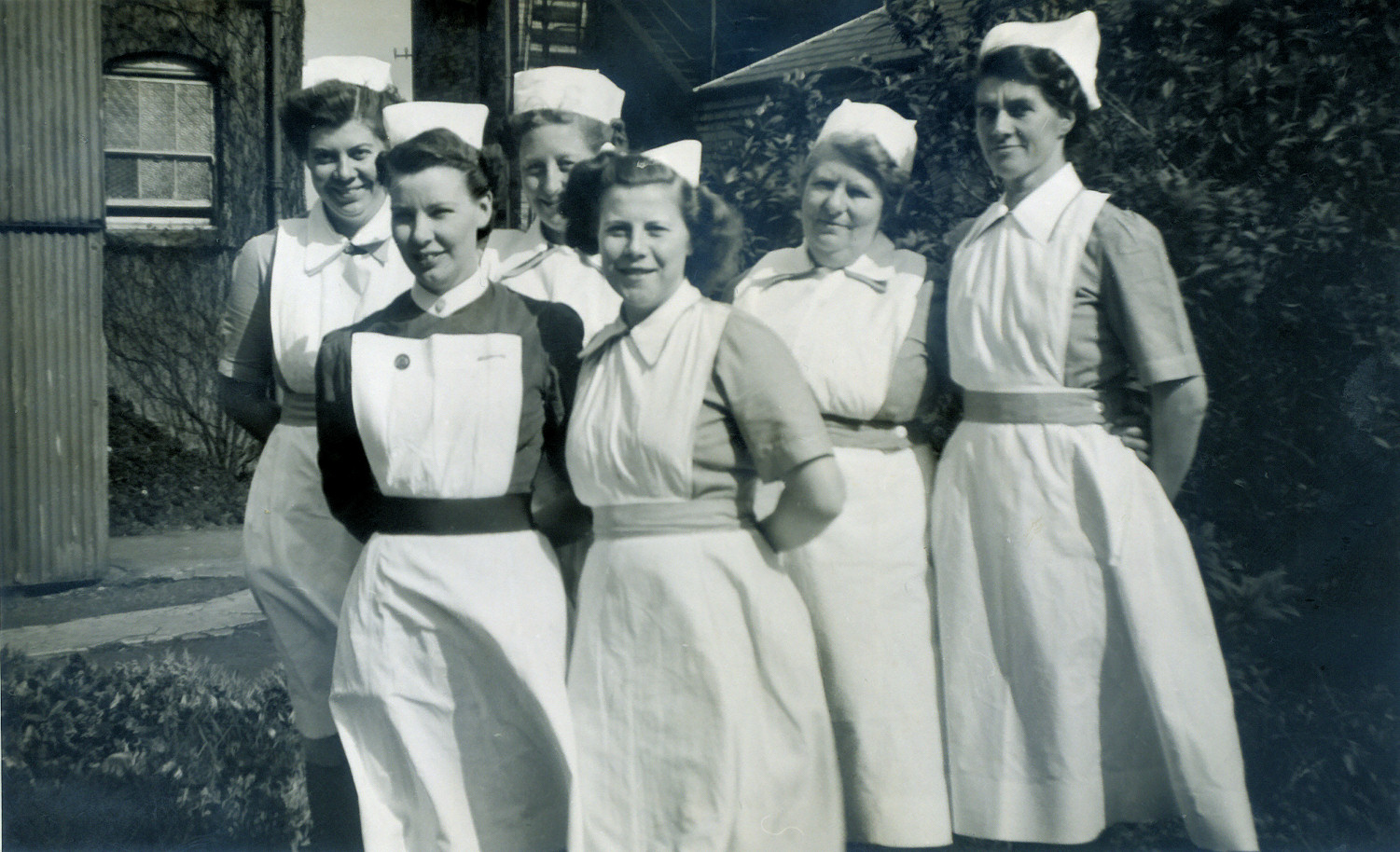 Convalescent Home Staff 1950
S.Beggan, N Shaw, N Butler, N Hall, N Pearman, N Eckles (from Irene)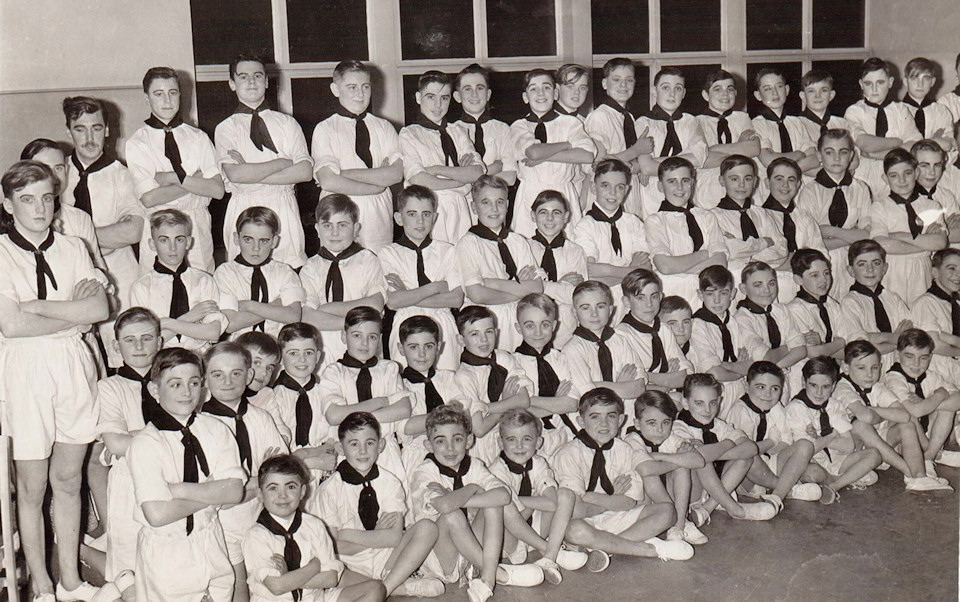 1958 Scouts Show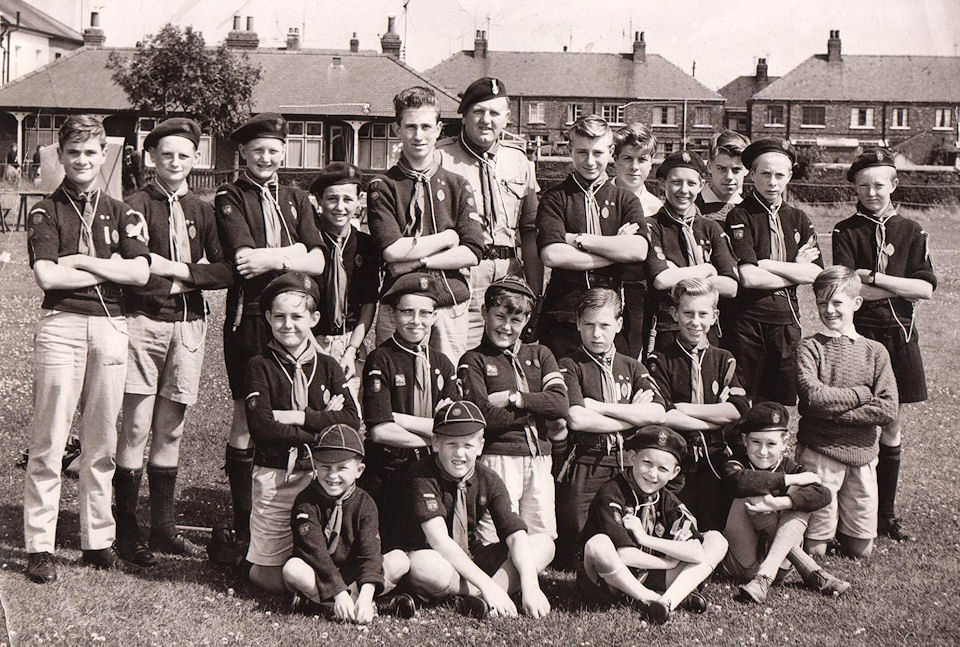 Withernsea Scouts on the playing fields near the scout hut. (Picture from Pat Trousdale Fisher)
Back row: Chris Rainforth, Gerald Baker, Dave Trousdale, Colin Hagen, Roger Bellamy, Ron Trousdale (Leader) Phil Bentley, John Boasman,
Brian Meigh, Mark Watts, PeterTeare and John Collinson.
Kneeling: Alan Clark, Melvyn Teare, Alan Smith, Dick Everett, Geoff Keith and Jonathan Watts.
Sitting at the front: Martin Bentley, Pete Trousdale, Patrick Lythe and Nick Coverdale.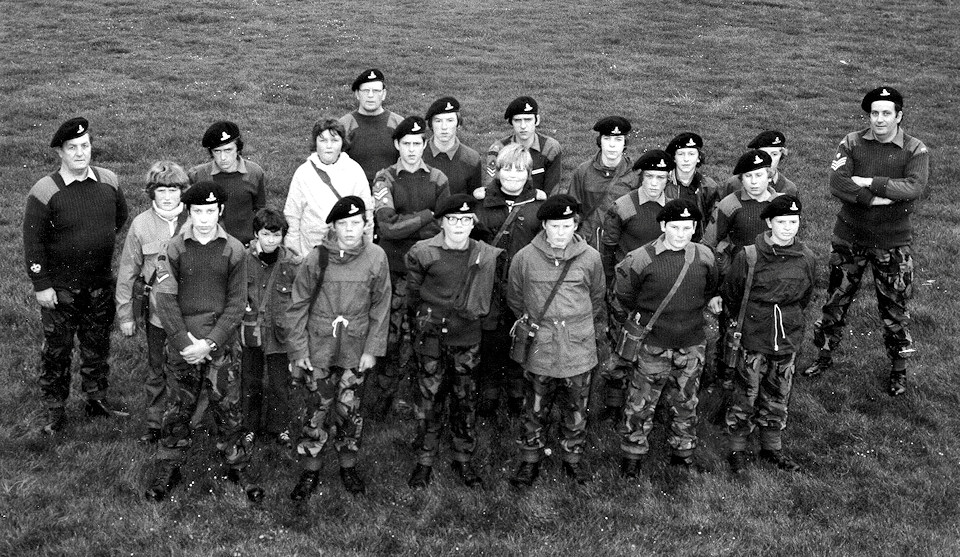 1974 Withernsea Cadets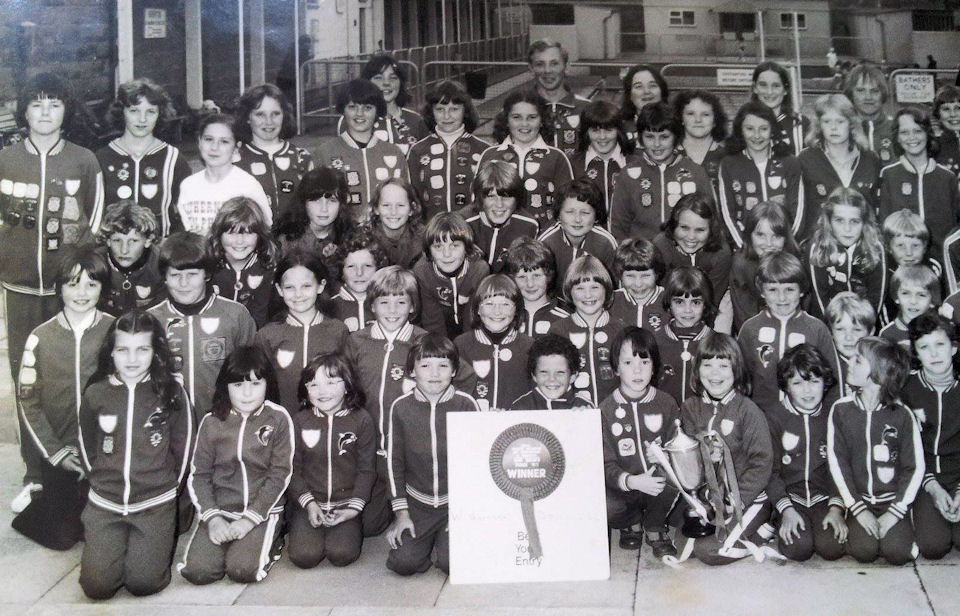 The Dolphins swimming club at the outdoor pool in Withernsea 1977 (from Angela Haigh)