Valley Gardens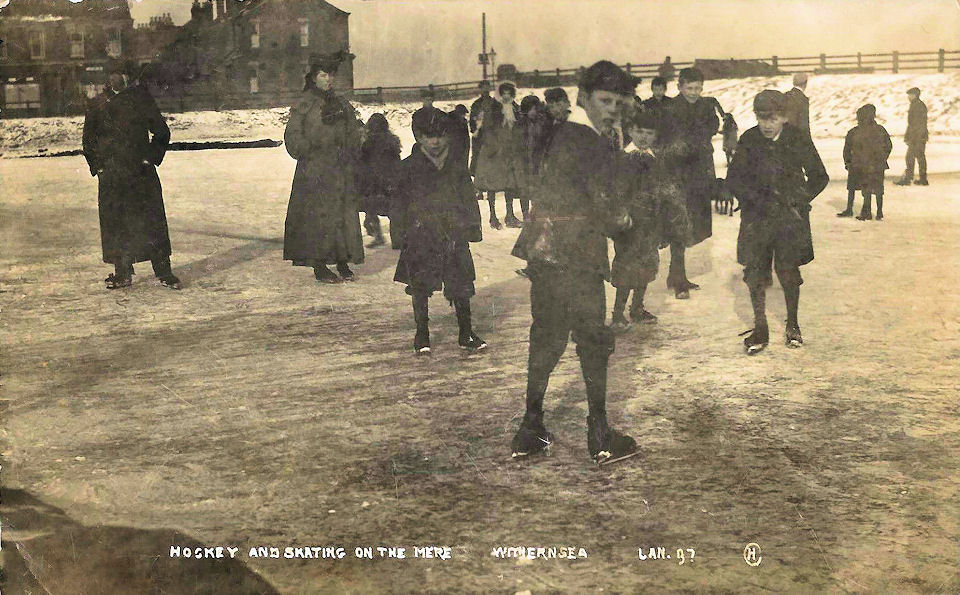 Skating on Withernsea Mere 1907.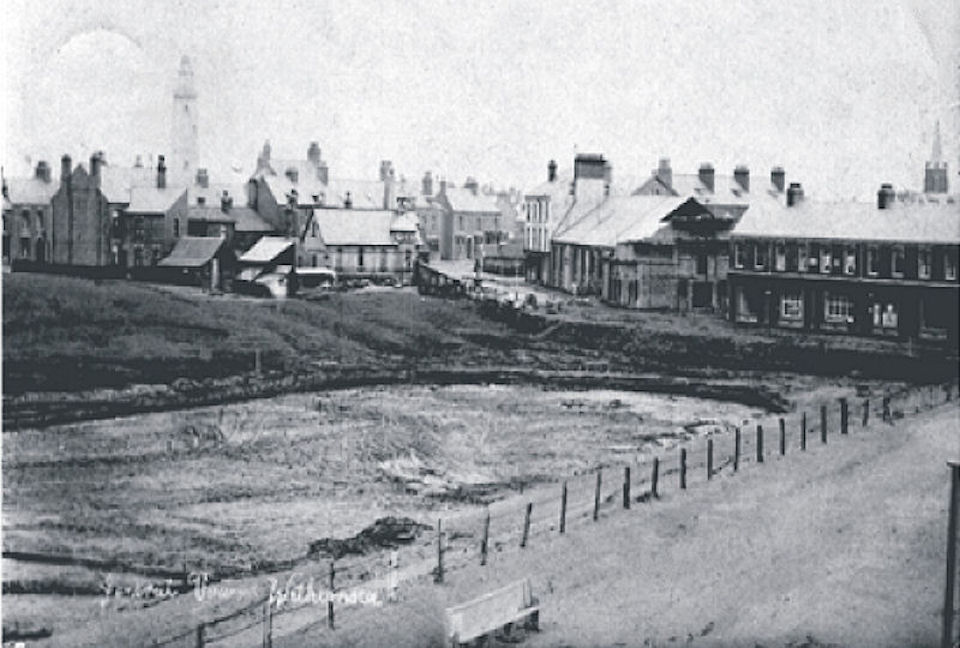 Early picture of the Withernsea Mere before it was made into the Promenade Gardens (from Hidden Holderness)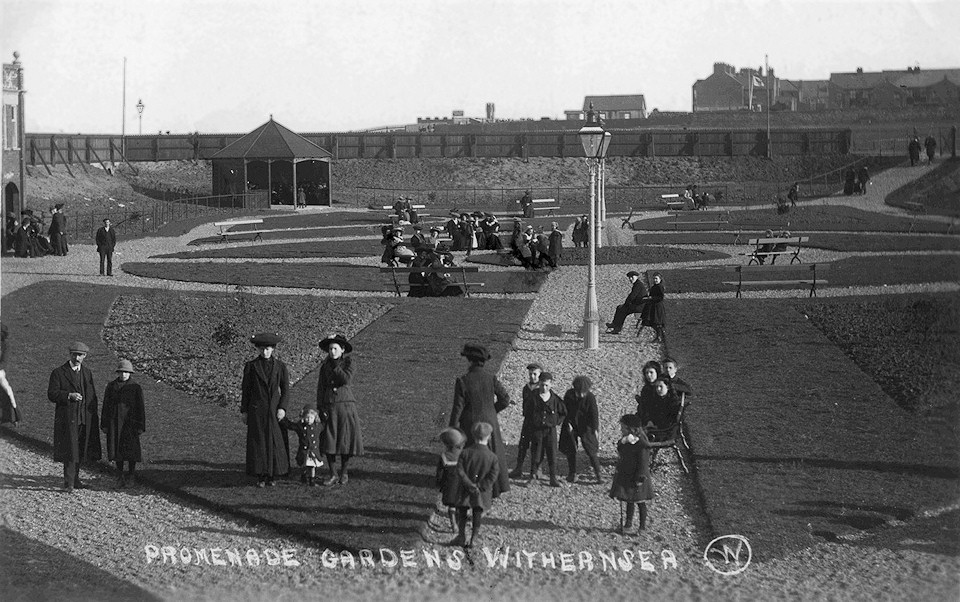 When Withernsea Mere drained due to the coastal errosion, it left a depression in the landskape. Sheltered from the wind, a formal garden was constructed in this depression and was opened in 1910. Photo courtesy of Paul Gibson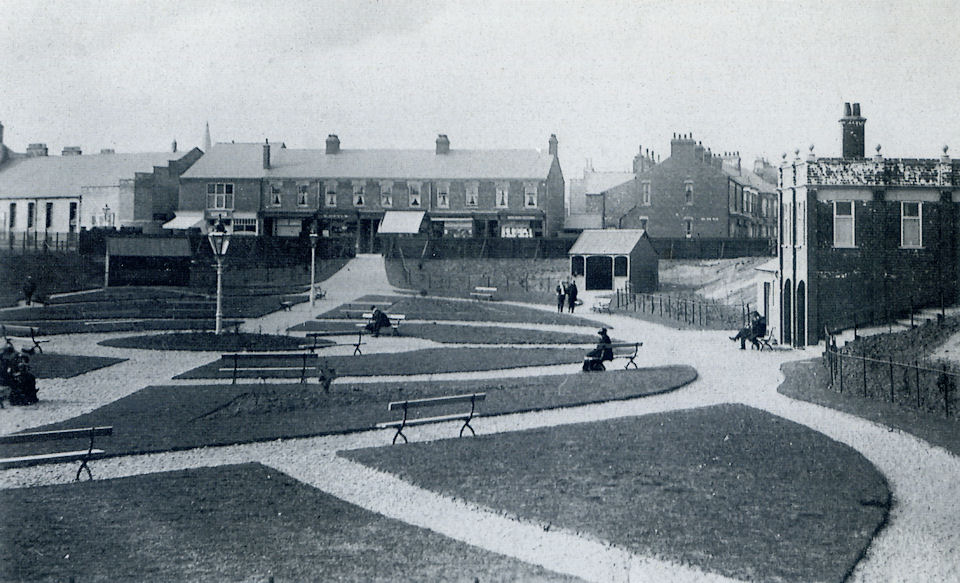 Another picture of Valley Gardens looking towards seaside road. (from Jack Whittaker)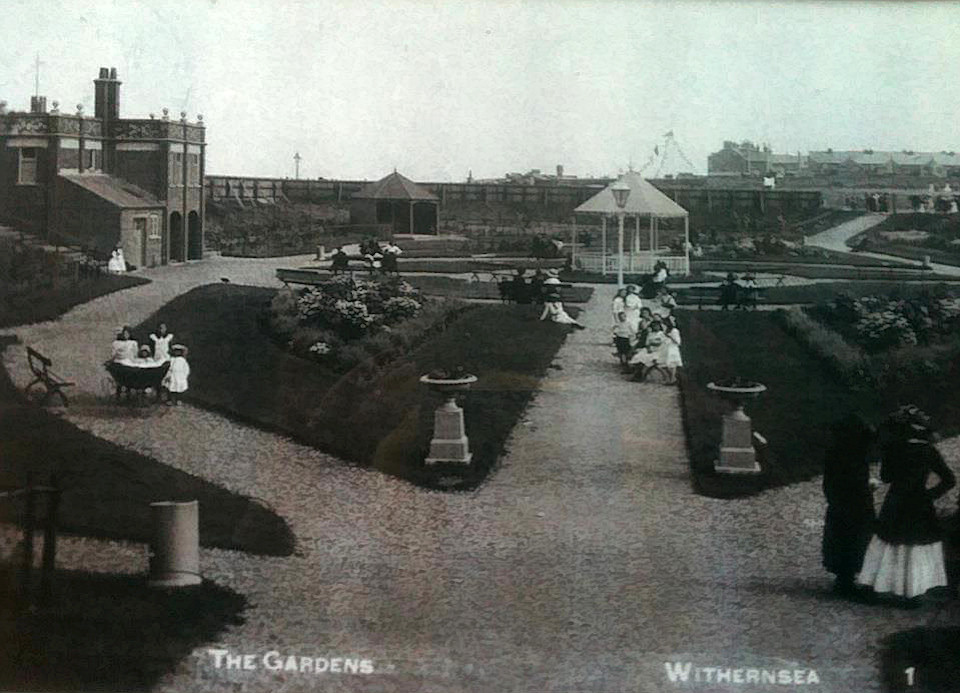 Valley Gardens about 1912 with the bandstand added to the middle.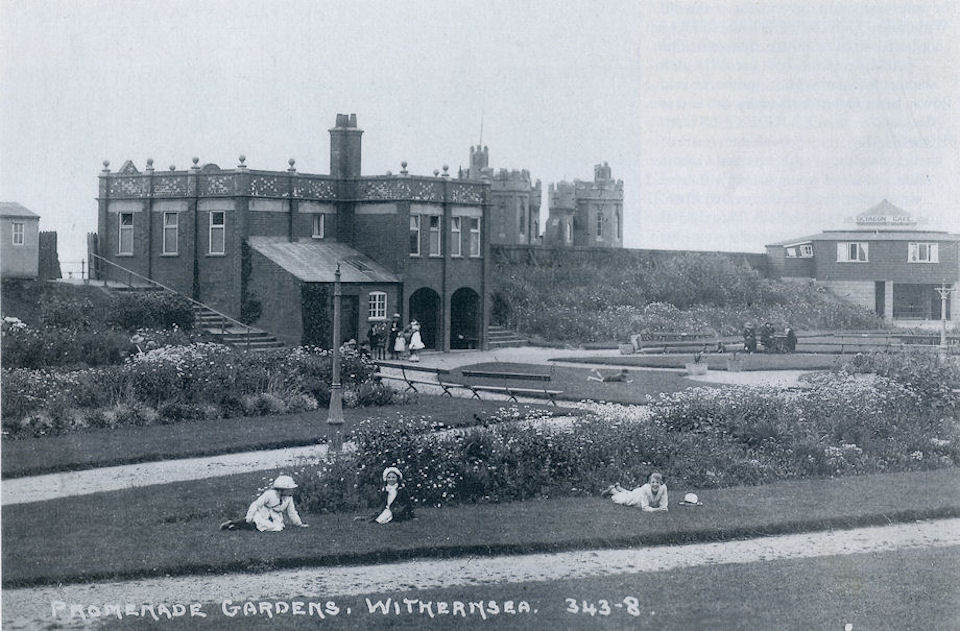 A view of Valley Gardens arround 1920. The Octagon Cafe has been added in the far corner. During the 2nd World War a lone bomber came in over Withernsea and dropped 3 bombs. The first hit the beach, the second hit the Octagon Cafe, and the third landed in queen street.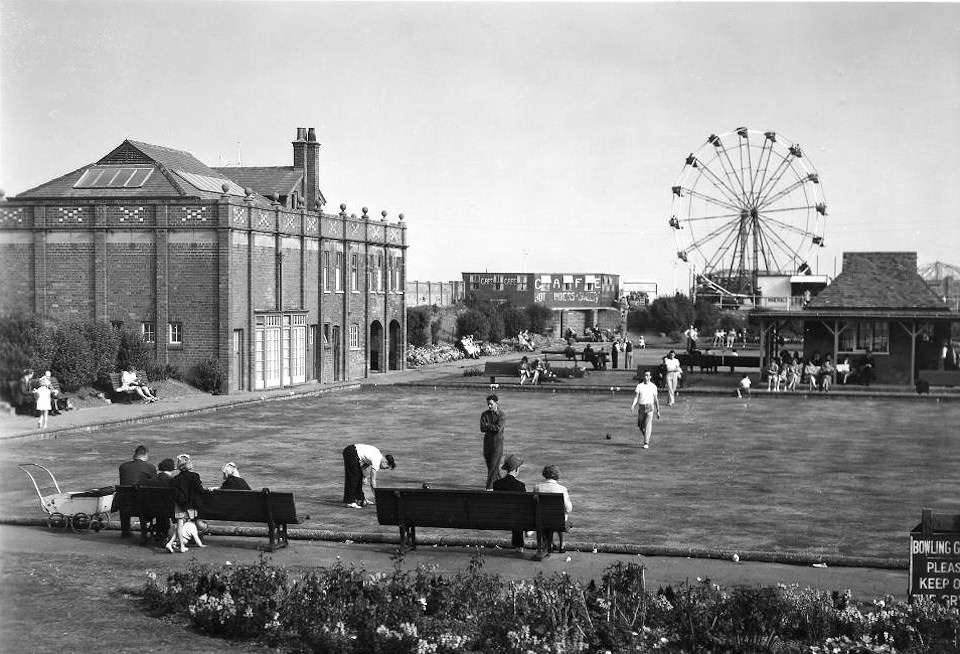 Valley Gardens. The building to the left housed a public convenience block, deckchair store and a flat to accomodate seasonal workers. Later a small clock tower was added to the building.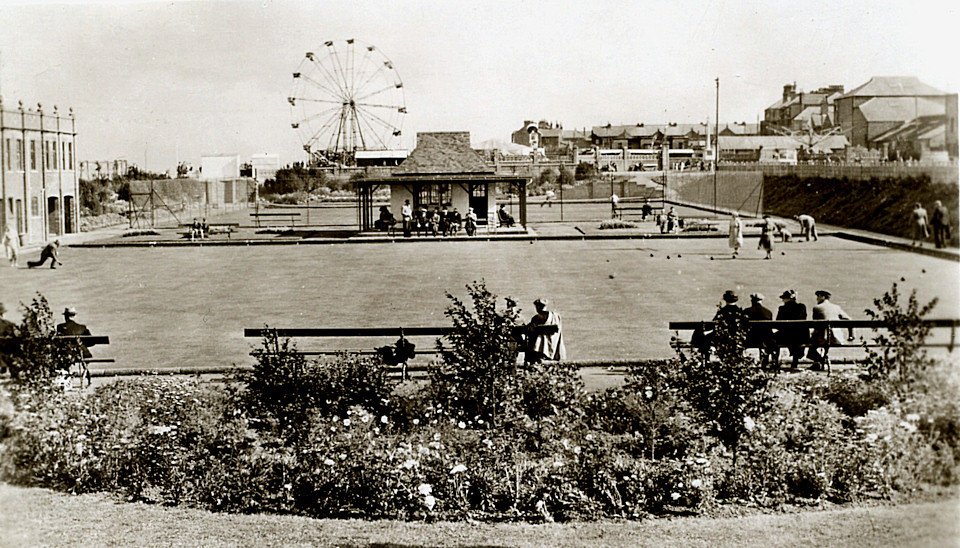 Valley gardens in the 50's had a bowling green and tennis courts.

Valey Gardens with Crazy Golf Green c1960 Reproduced courtesy of Francis Frith.
Go to pictures of the Pleaseure Grounds and Memorial Garden