Withernsea Pier Plans
Withernsea Pier and Promenade Association have plans to rebuild the pier. It will be constructed in stages, with each stage being taken into use as it's completed. Stage one will consist of only the first span of the pier, and therefore be relatively inexpensive and quick to construct.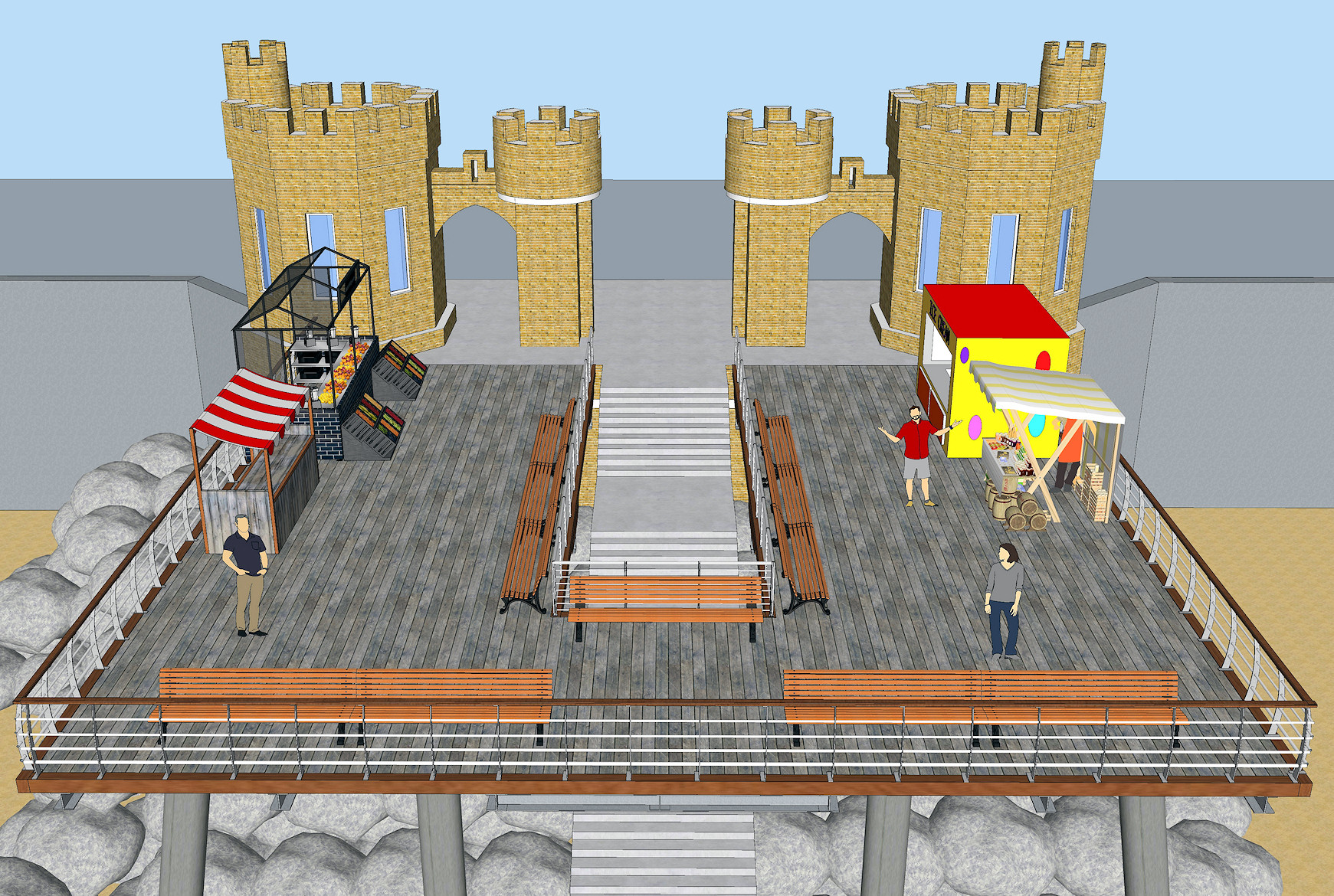 Stage One of the Pier, the Viewing Platform
The first stage of the pier reconstruction will once again give a purpose to the Pier Towers, and create a focal point for the local residents and visitors. It will also provide a platform for promoting and raising the funds to complete the rest of the Pier.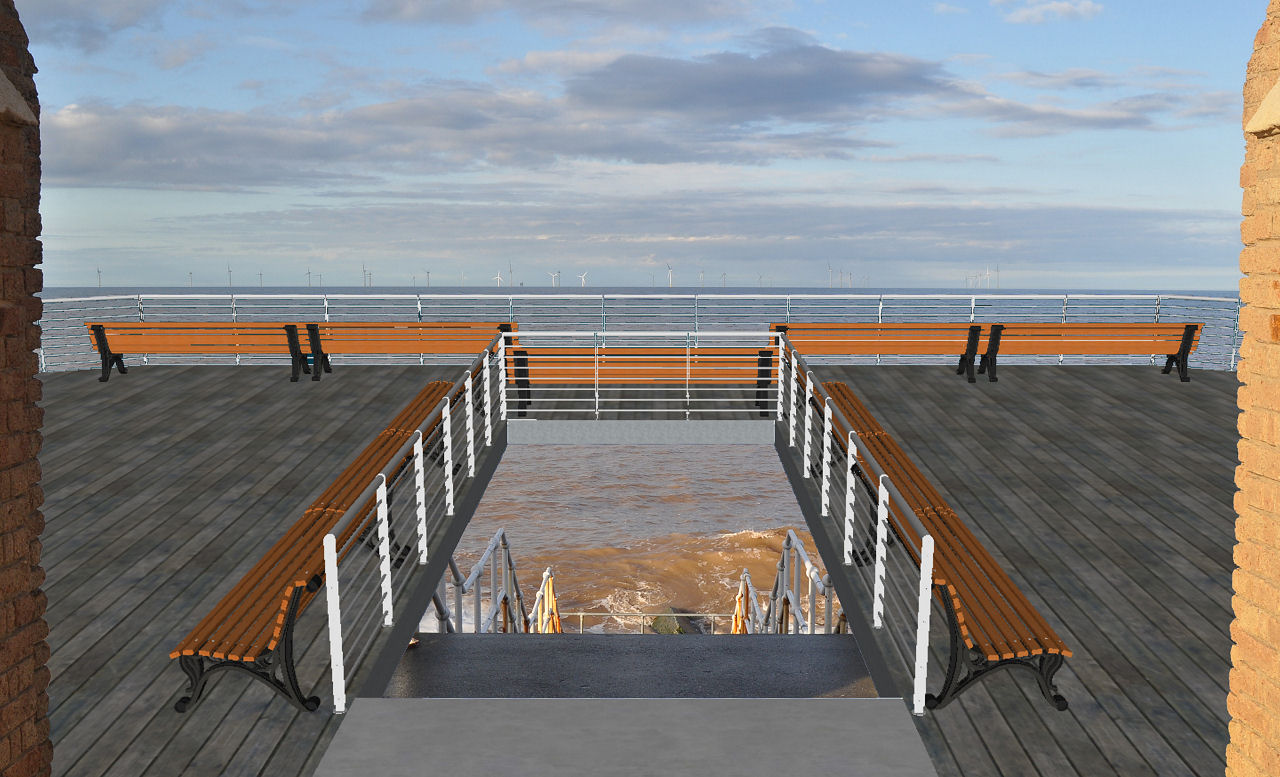 View from the Pier Towers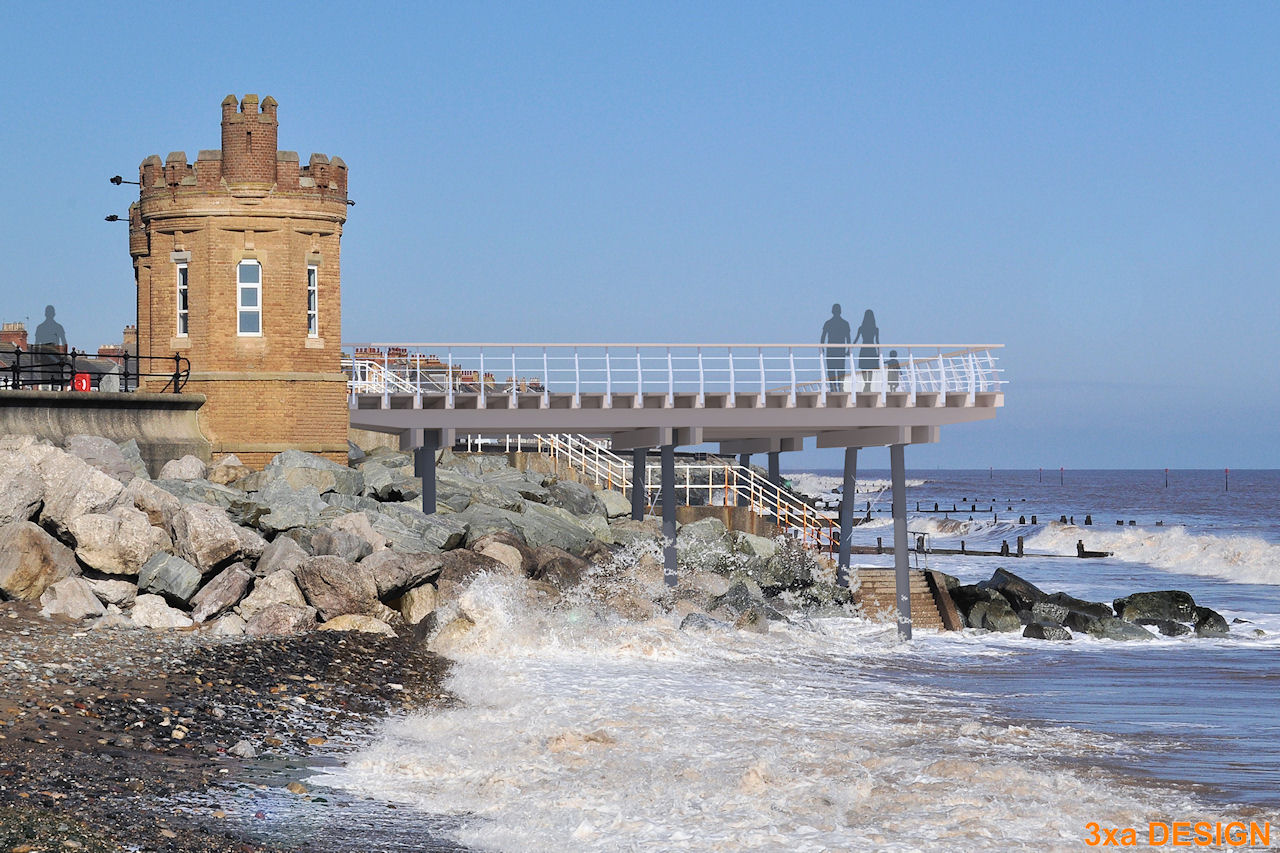 The proposed Viewing Platform seen from the new slipway. © Robert Blundel 3xa Design.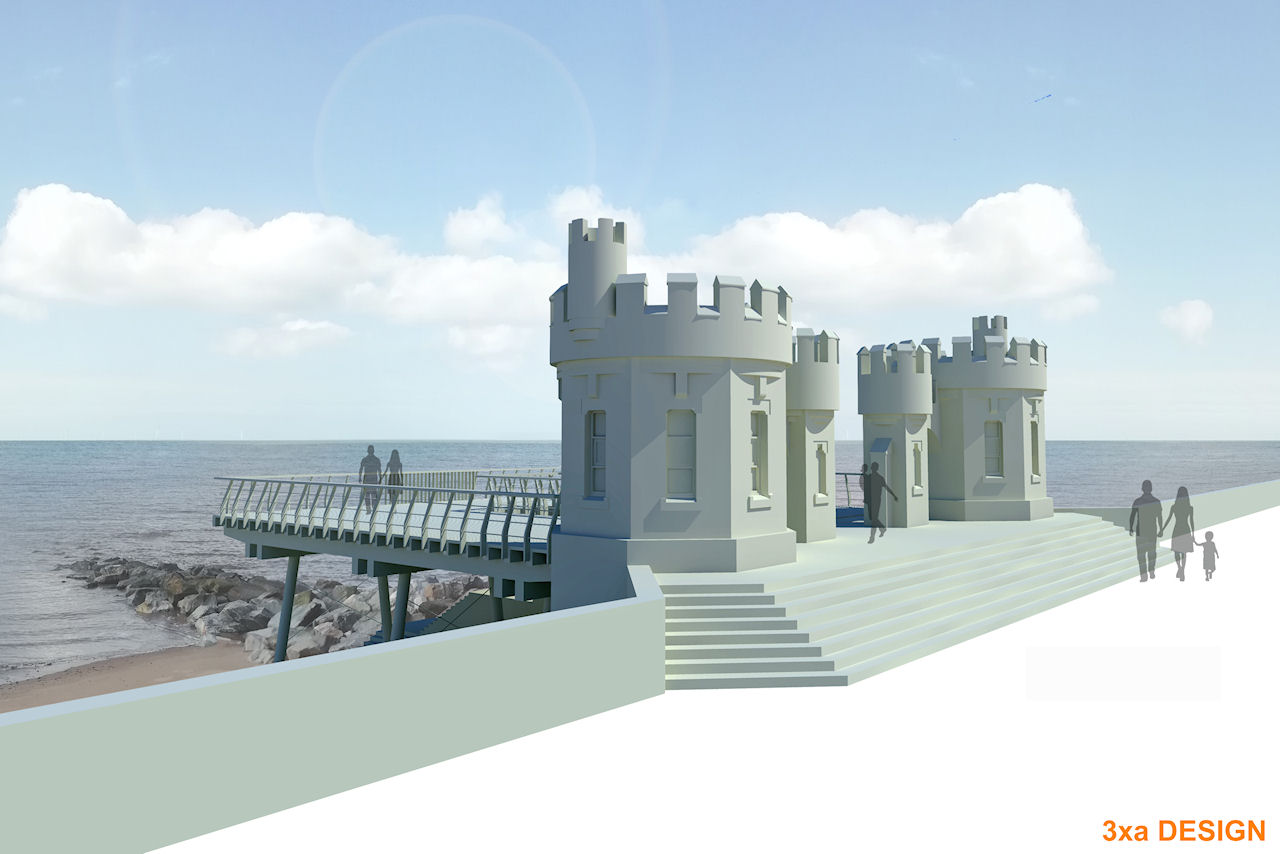 Proposed Viewing Platform seen from the promenade. © Robert Blundel 3xa Design.
The second stage will consist of 6 to 10 identical 40 foot sections to ensure that the end of the pier will be in the sea even at low tide. The slim modular design should make the construction process quick and simple once the plans and funding for the sections are completed.
The picture below show what it might look like when the first 6 sections of the structure are completed.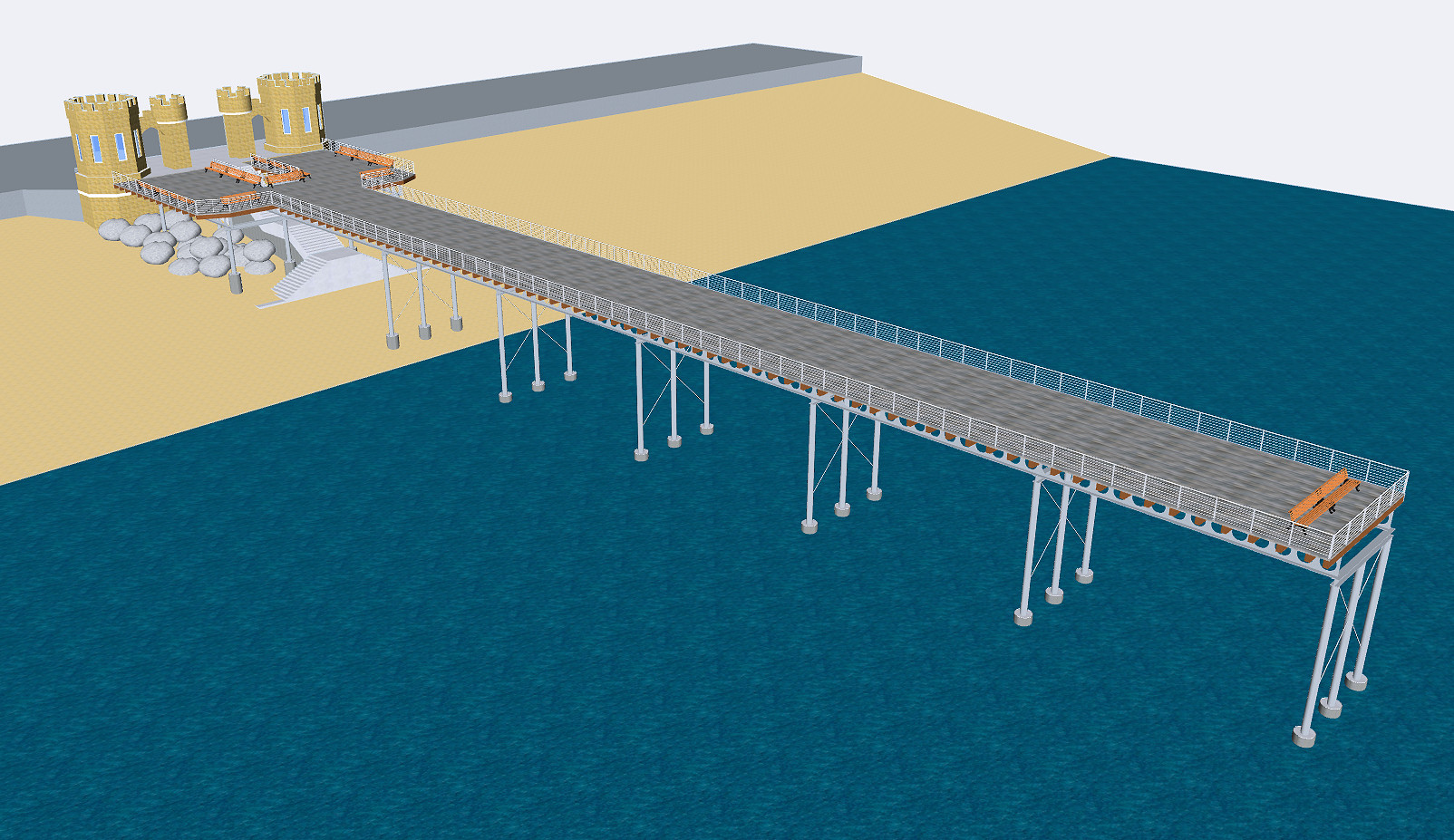 Proposed Stage 2 of the pier
Stage 3 will be the pier head, extending the pier a further 120 feet, and bringing the total length of the pier to 560 feet. 
It will have a fishing / boat platform under the main deck.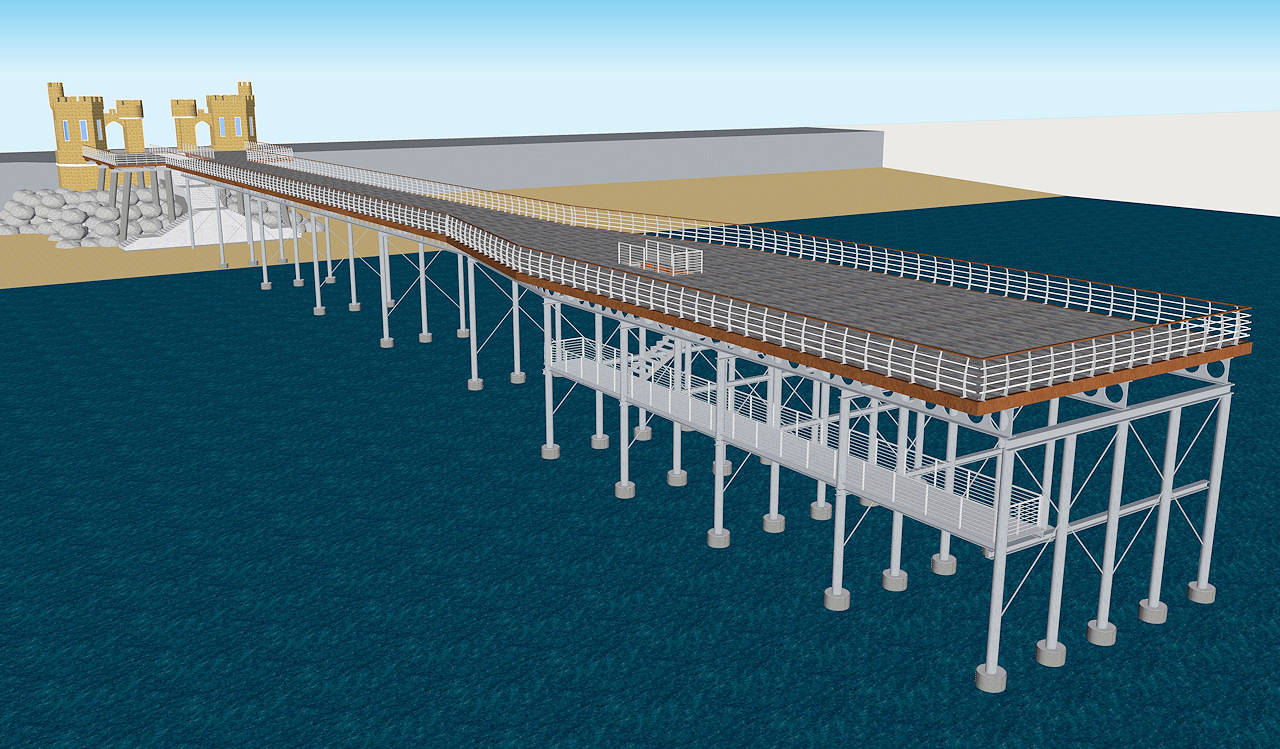 What it might look like with stage 3 of the pier completed
The 4th and final stage will be to build a two storey structure at the end of the pier.
The plan is to build a Renewable Energy Centre to demonstrate all the forms of renewable energy.
There will be two small wind turbines and solar panels on the roof, a small Hydro Electric generator, and a wave and tidal generation system installed under the pier. Diagrams and monitors inside the building will explain how it works and show the amount of electricity generated.Hopefully we will also have monitors showing the energy produced at the large offshore windfarms seen through the windows.
There will be a small kitchen and cafe/restaurant downstairs. Upstairs there will be an open plan room that can be used for meetings, conferences, birthday parties, school trips etc. There will be access to a rooftop terrace with splendid views in all directions.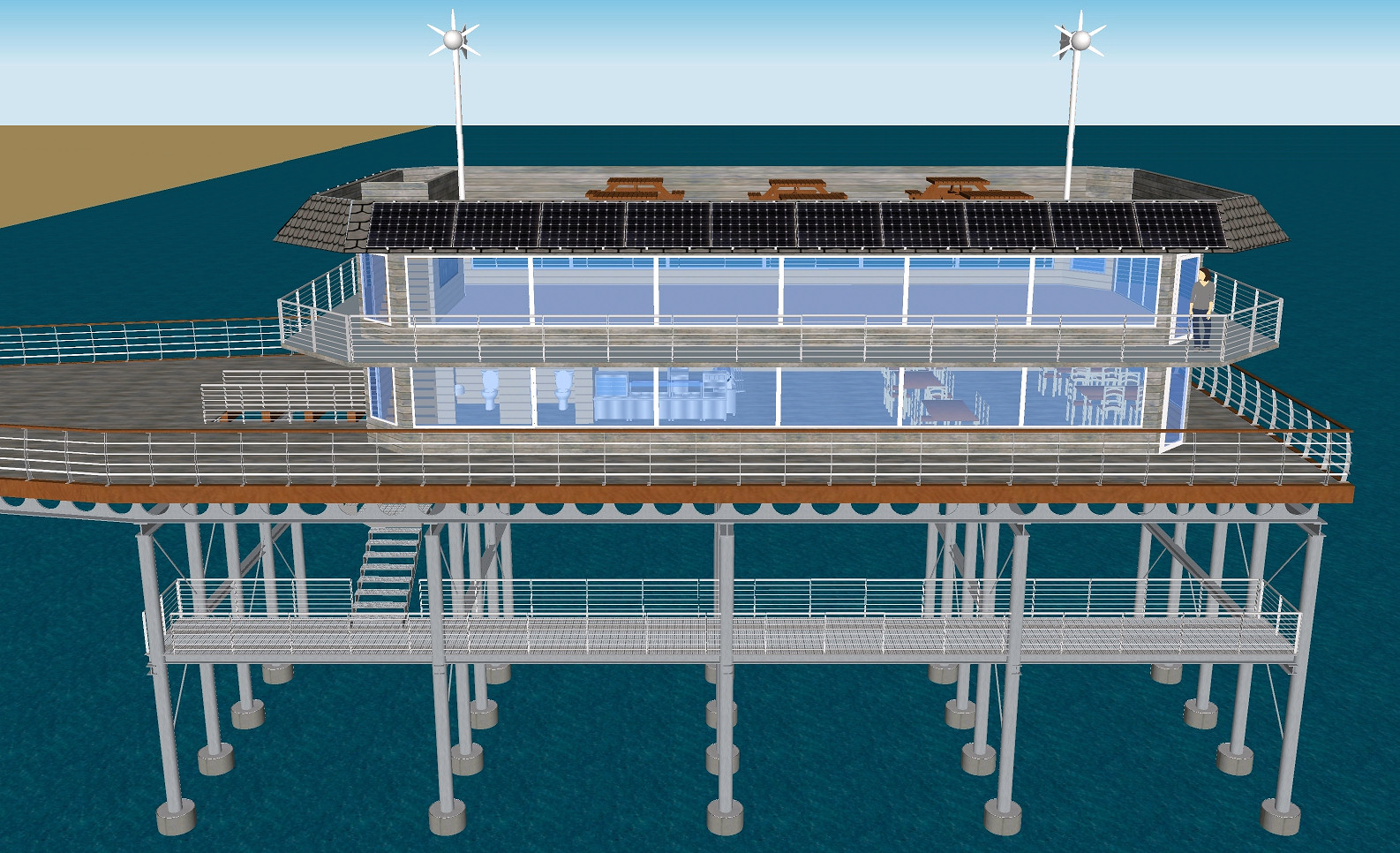 Proposed building at the end of the pier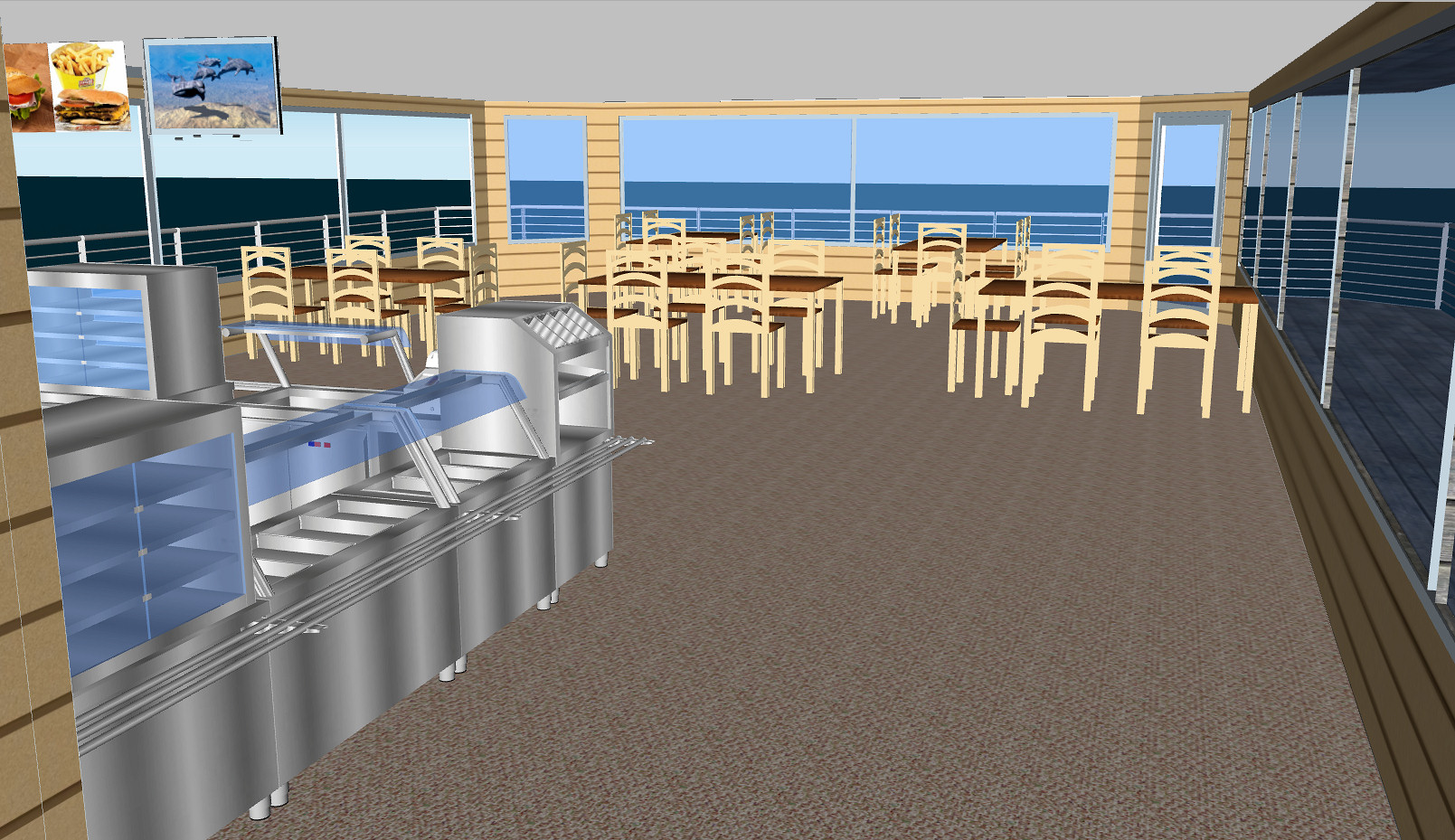 Ground floor cafeteria in the proposed energy centre building at the end of the pier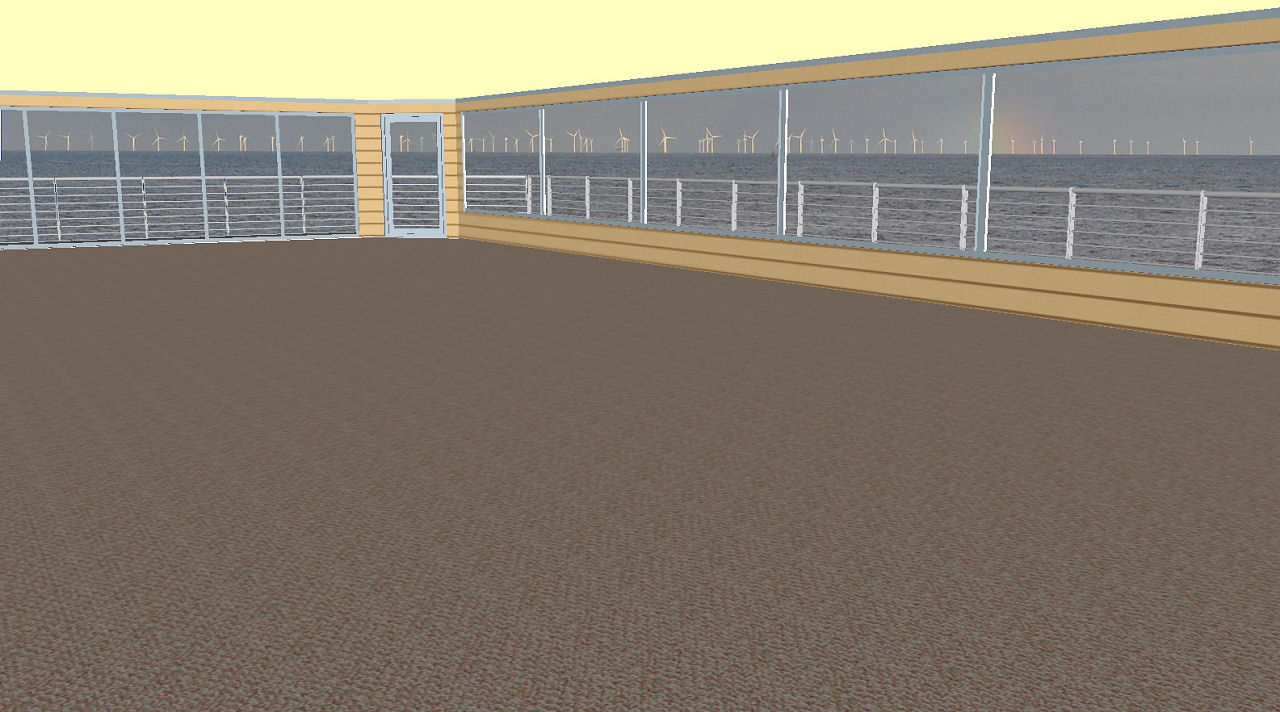 What the view might be like from the 1st floor of the energy centre.

The rebuilt Withernsea Pier may look like above when completed
Pictures on this page © Torkel Larsen
For plans of the original pier see the Pier History Page
Click here to Download Pier Plan Leaflet in PDF
Click here for an animated video of the proposed pier
Withernsea Pier and Promenade Association Ltd.
2 High Brighton Street, Withernsea HU19 2HL.
Registered in England. Company number 10593143