Old Shops in Withernsea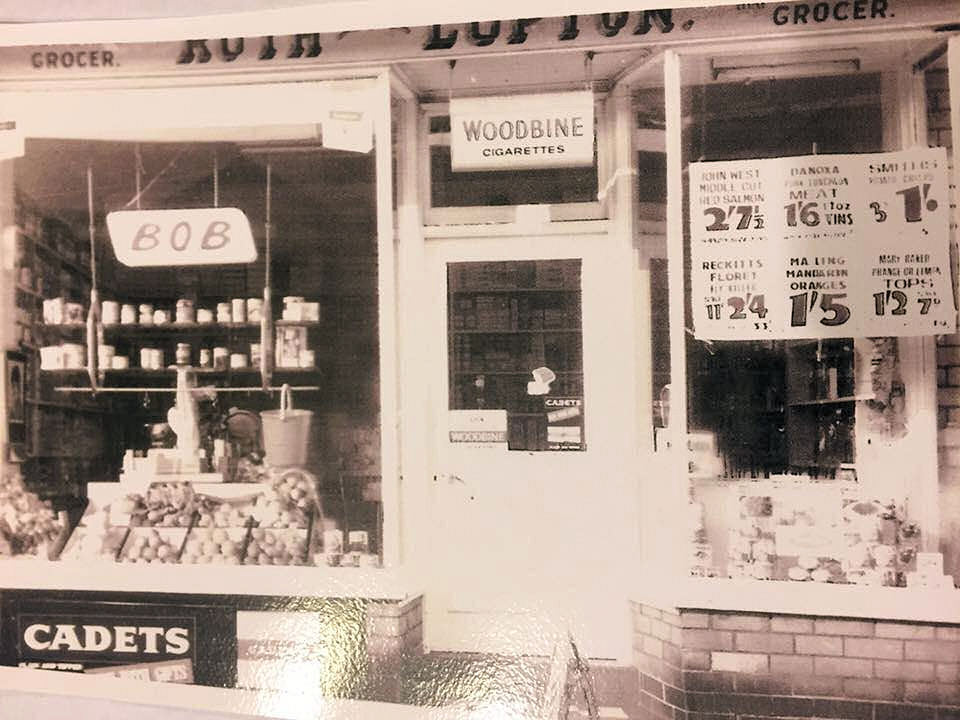 Ruth Lupton Grocery Shop 158 Queen Street near Park Avenue (picture from Fiona Santosuosso)
This shop was later owned by Bill and Joy White.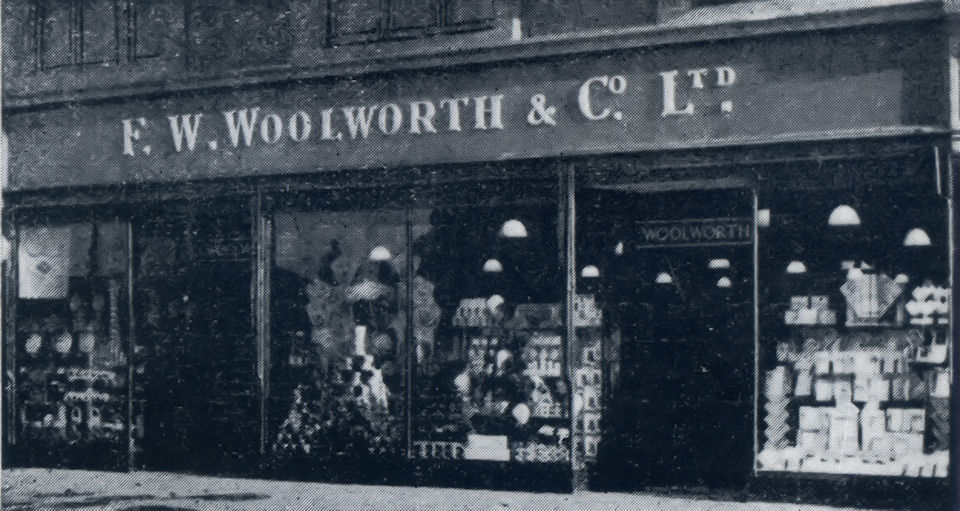 Woolworth & Co, 171 Queen Street, Withernsea in 1950. The shop closed in 2009.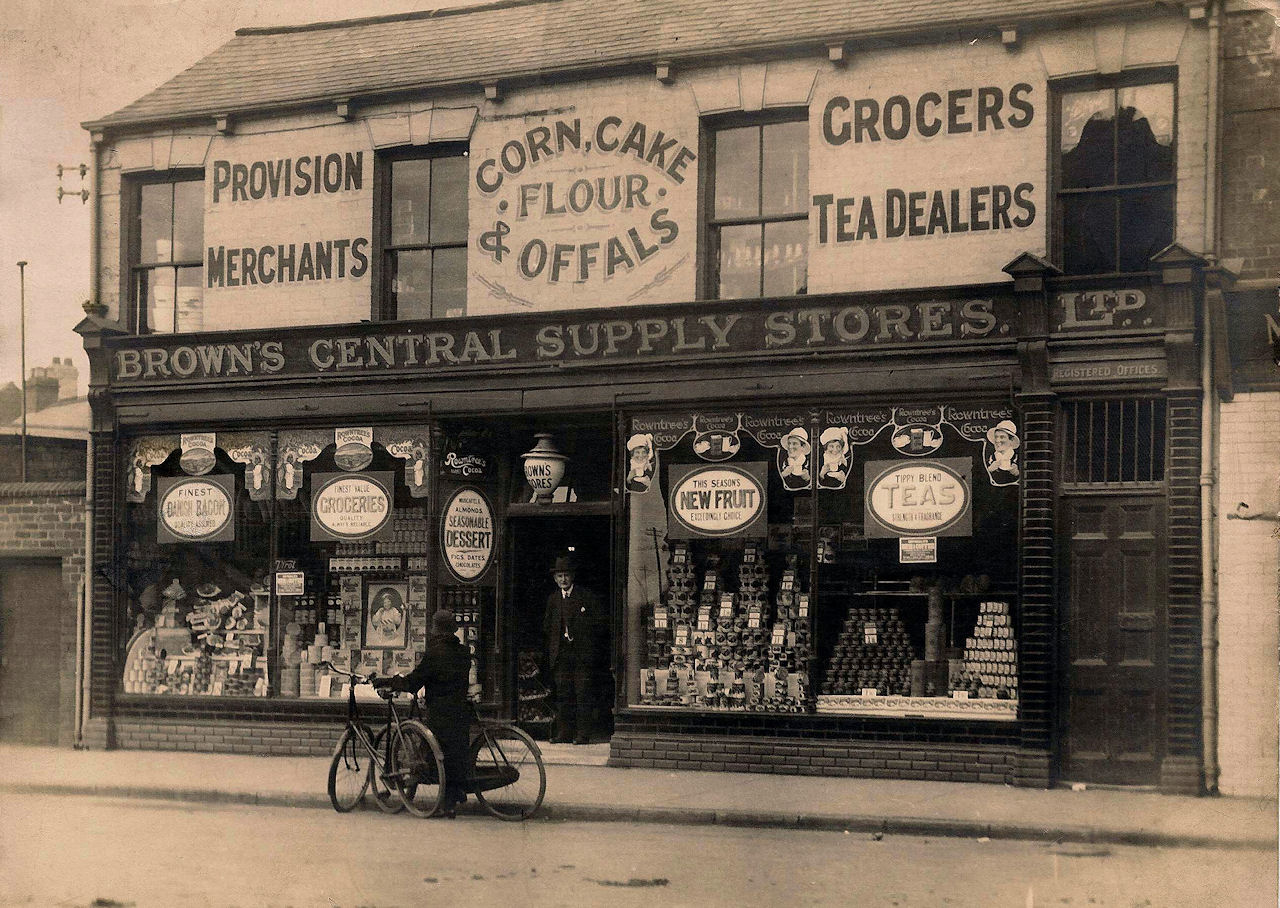 Browns Central Supply Stores
Picture from Chris Wood who is Alfred Browns great great grandson.
The store was on Queen Street, opposite Hull road. Alfred Brown, the shop owner standing in the doorway.
You can see the location of the shop here 6th picture down.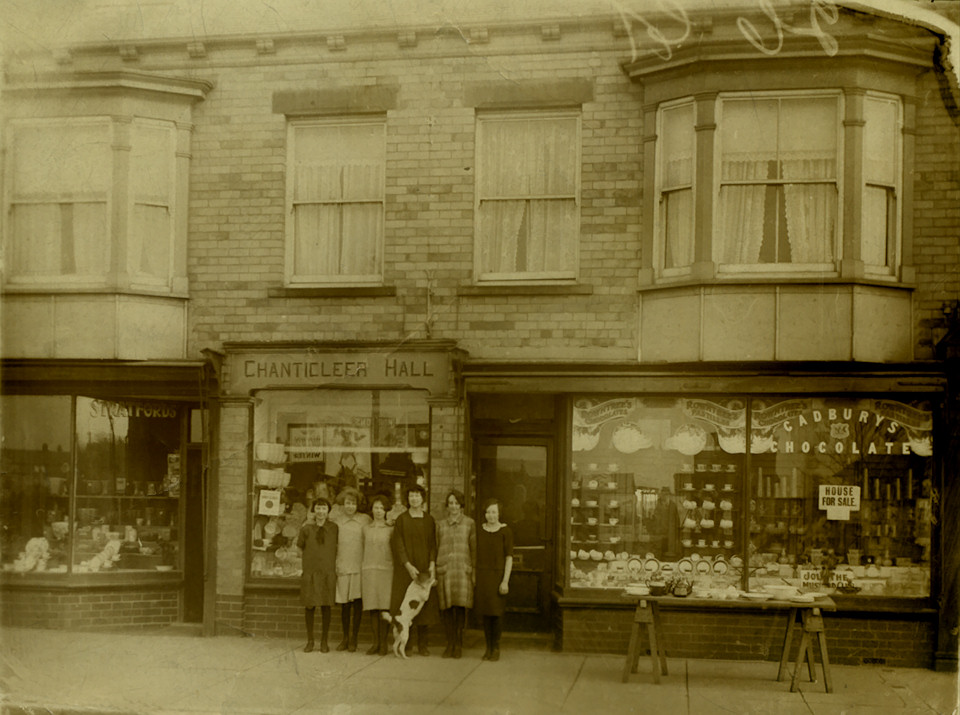 Chanticleer Hall on Queen Street, what is now Victoria Arcade.
On the picture: Ivy Crawforth, Sylvia Buck, Madge Hodgson, Miss Stratford, Nora Andrews and Dorothy Ford.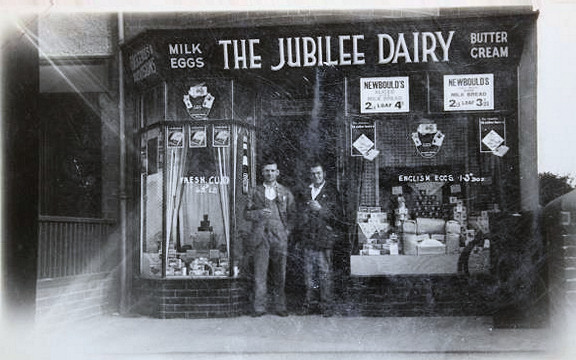 The Jubilee Dairy (49 Hull Road) next to the light house. Jack and Ted out front. (from Graham Whittaker )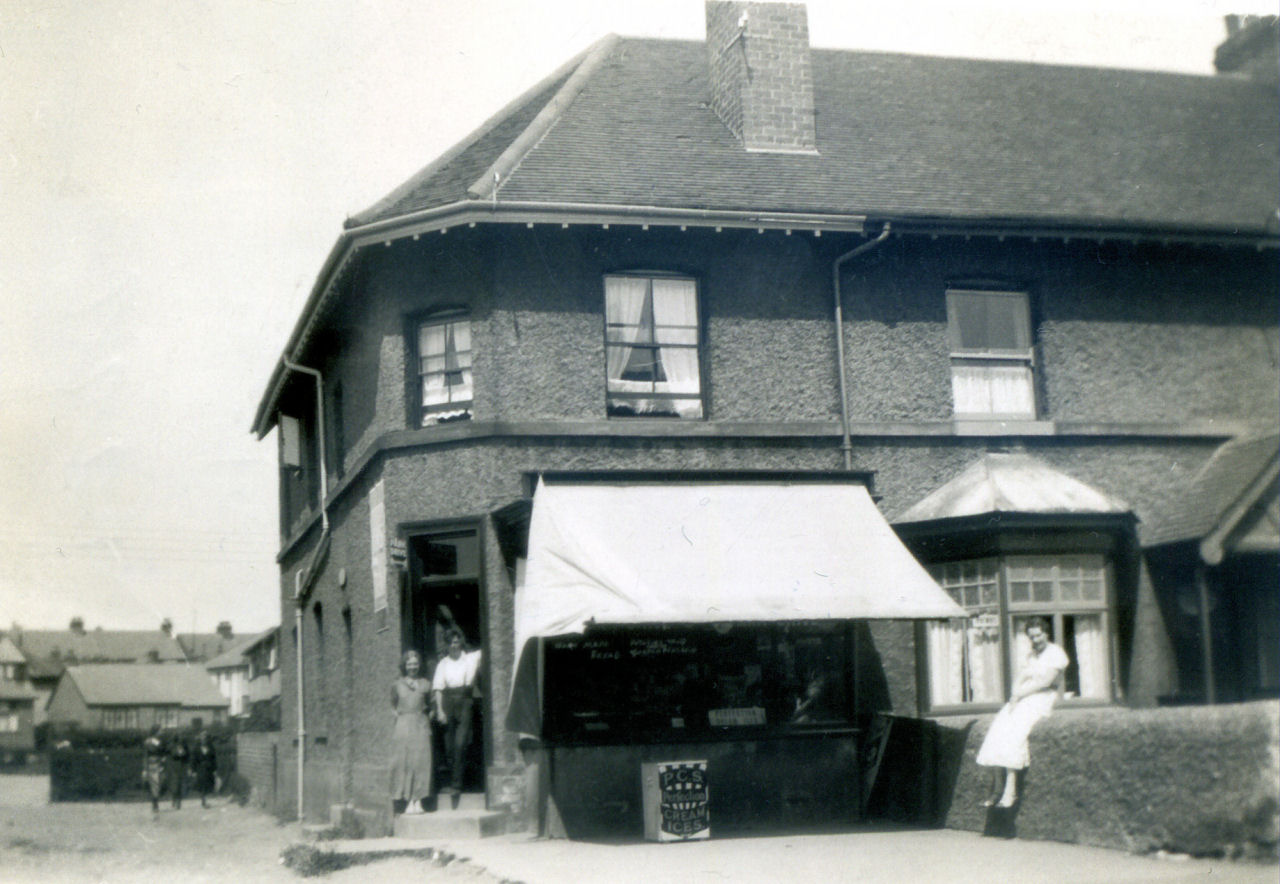 This shop was on the corner of South Cliff Road and Lee Avenue Drive. (picture from David Cookson)
1940s it was Daubney's bakery, then 40s and upto 1952 Hamshaw's Post office and corner store.
In the late 50s it was a bakery.
It was an Off License in 1980, Mr and Mrs Collinson owned it. Sold sherry on draught.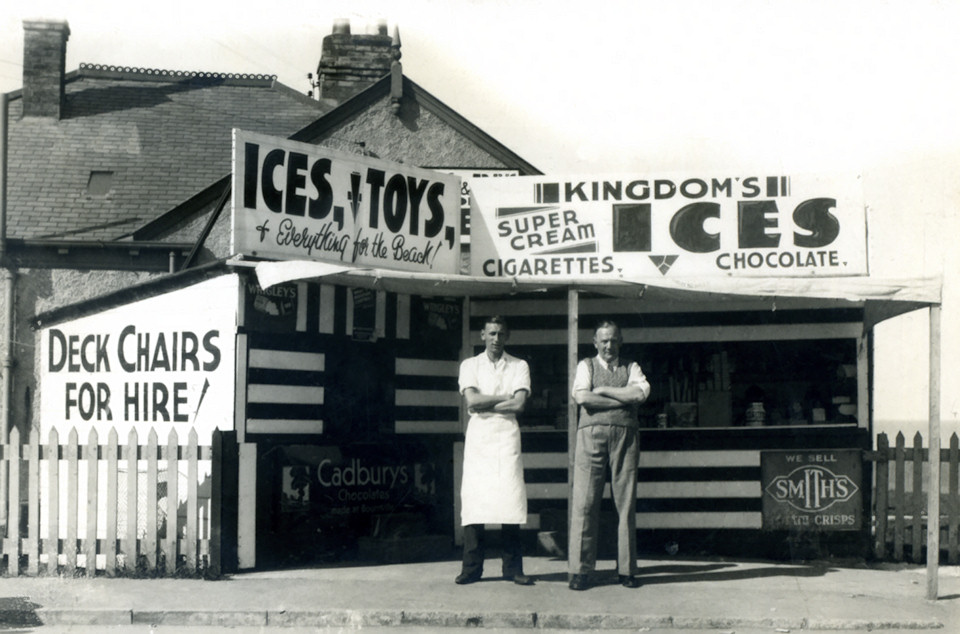 Dick Kingdom's shop at the end of South Cliff Road, right on the corner facing the clifftop.1940s it was run by a Mrs Ritchie.
In 1966 it was a shop selling sweets n stuff then in later years it was a cafe.
Nicholson's Stalls Opposite Pier Towers 1961.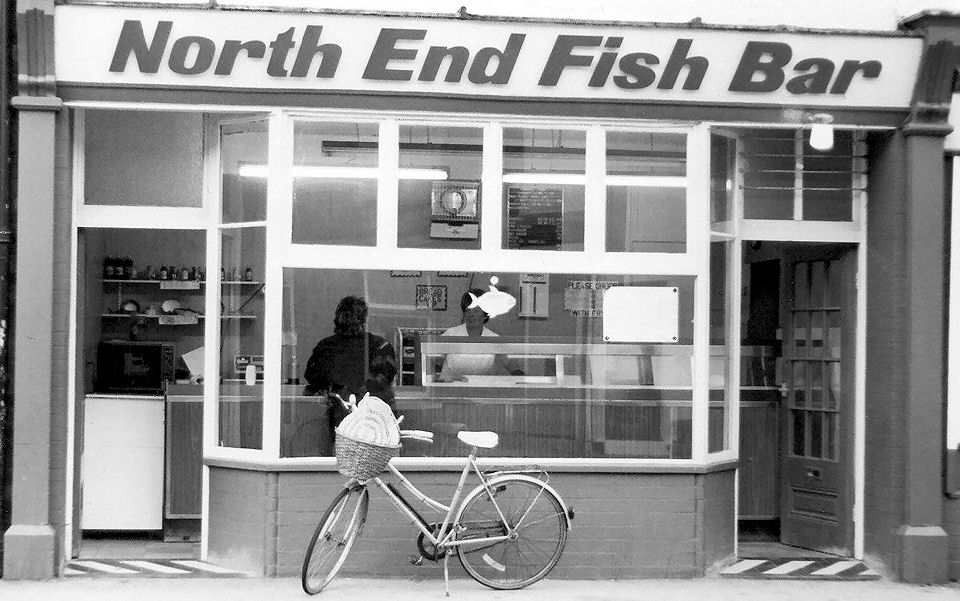 Norh End Fish Bar, 63 Queen Street, opposite Alma Street, Picture from about 1986 (from Andy Barr)
"Margaret Harris used to make the best patties in town"
Before 1971 it was Redferns.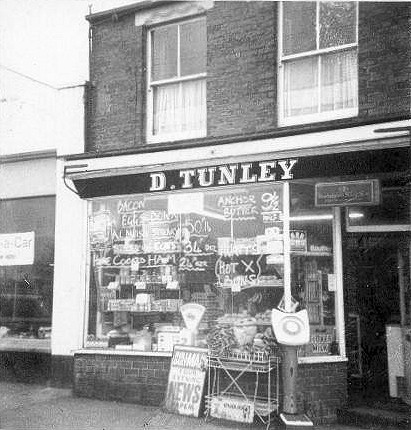 D. Tunley, 2 Hollym Road, next to Giles garage on corner of Chestnut Avenue (picture 1972 from Mandy Hunt)
The garage was run by Graham and Les Giles until they bought winested garage. Stan and Eady burton had the shop around 1963. The old garage and shop was demolished around 1985.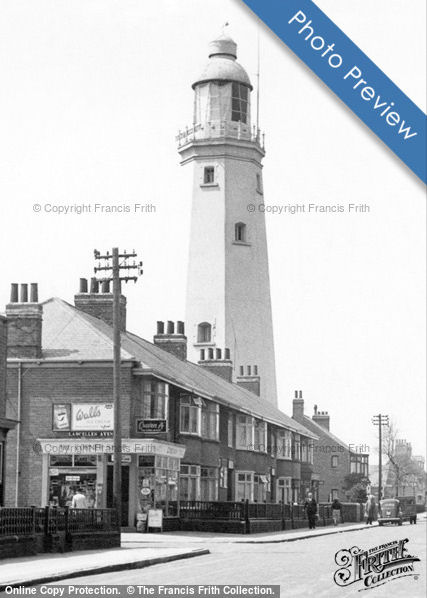 Reproduced courtesy of Francis Frith.
The Corner Shop at the corner of Hull Road and Lascells Avenue.
It was a convenience store in the 50's. The Greens had the corner shop in the 60's.
It was called Mace and was owned by Mr and Mrs Burkitt in the late 60s early 70s
Sutcliffes had the shop in the 70's. They rented it to Pete who later bought it.
It was called Petes Pet Supplies. People remember a great dane sat outside called Claud.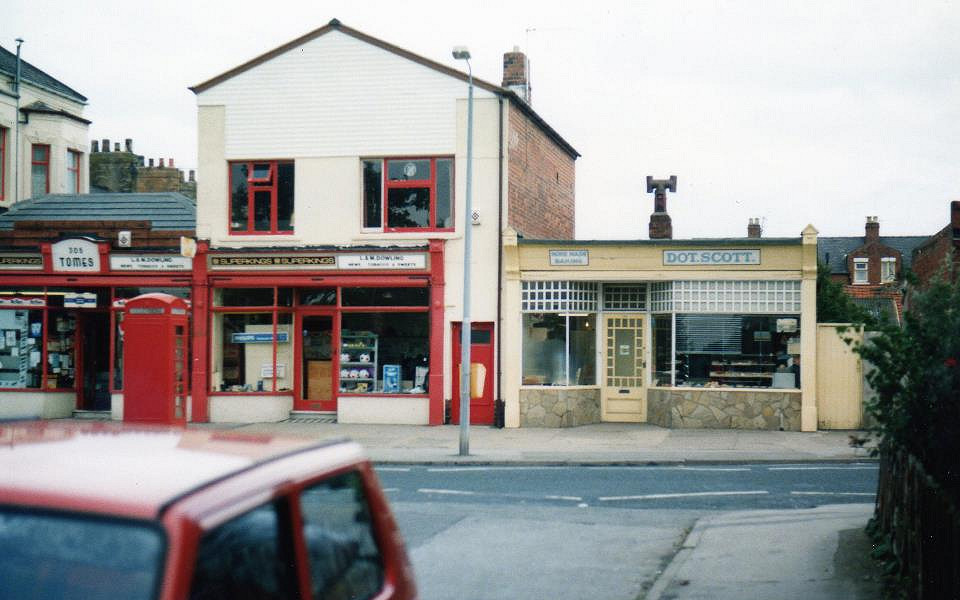 Dot Scott at the junction of Queen Street and Victoria Avenue 1984 (from Peter Telford)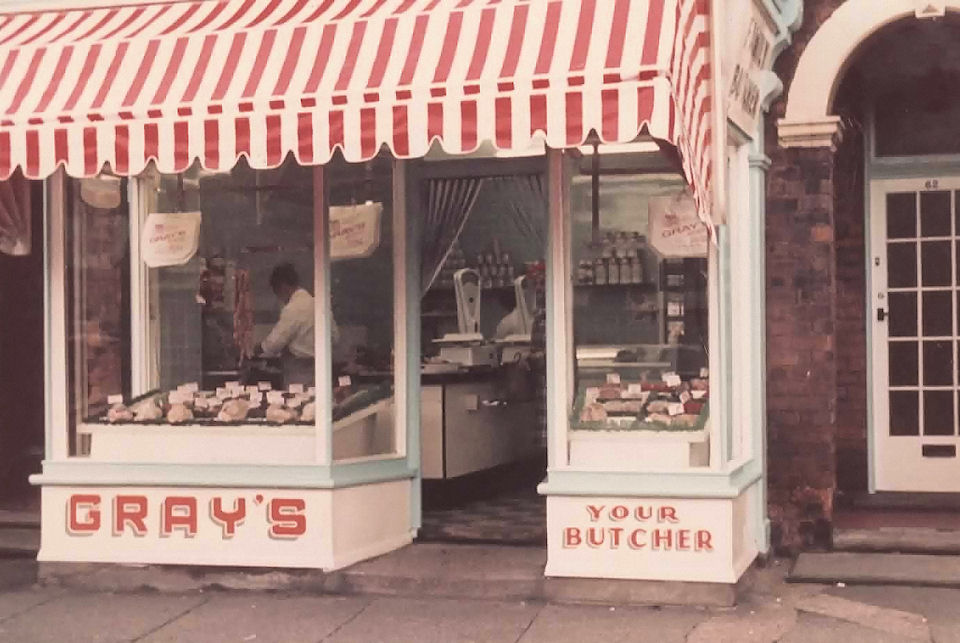 Gray's Butcher 62 Queen Street about 1965 (from Peter Lawrence Gray)
Some years later it became Tom Haighs Butcher.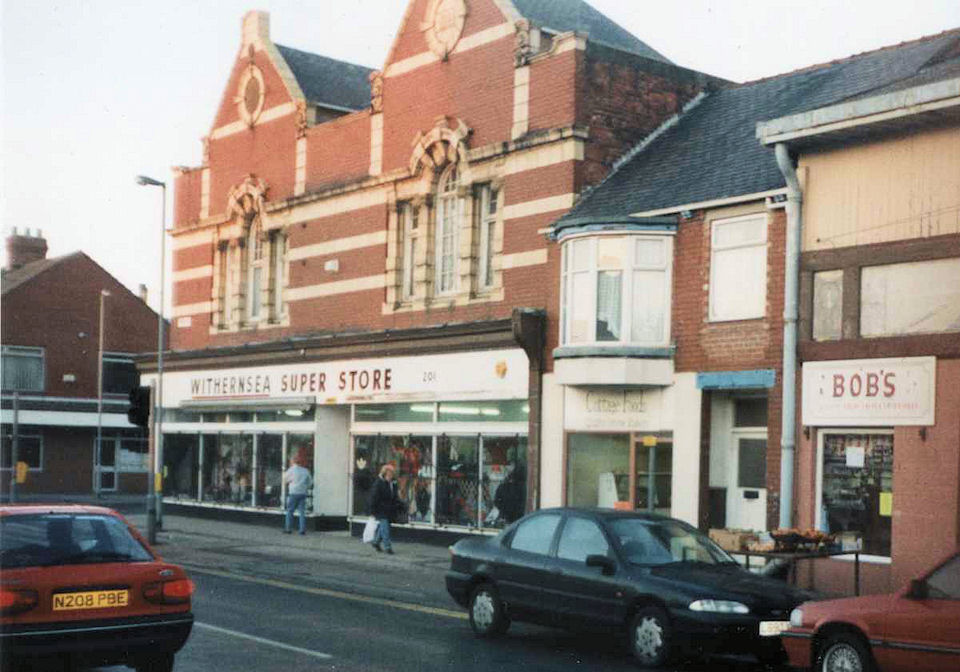 Withernsea Super Store (From David Cookson)
This was also the Co-op before it became Remars.
Go to pictures of Queen Street