South Promenade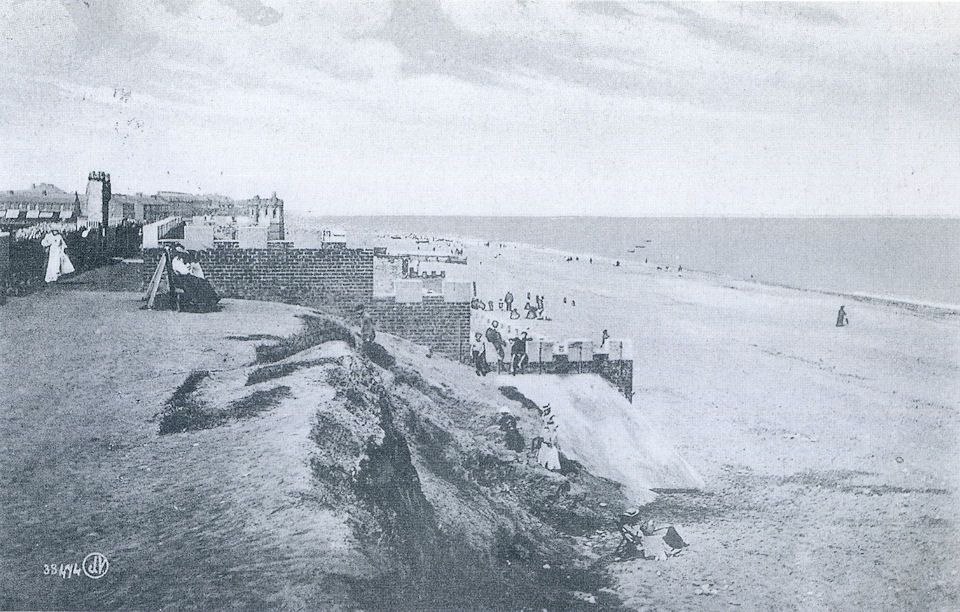 Arround 1900, Cheverton Brown, one of the people behind the developement of Withernsea, decided to have his own private promenade built on the clifs behind his residence in Queen's Terrace (later used as the municipal buildings). His promenade was reputedly connected to the house by a tunnel. The Castle, as it was to be nicknamed, was built some 200 yards south of the pier, again in isolation, until joined up by the construction of the central Promenade in 1909. Later the Castle became the site for the Esplanade Plaza in the 40's and 50's, then it became the Sun Lounge, and finally in the late 70's it turned into to Teddy's nightclub.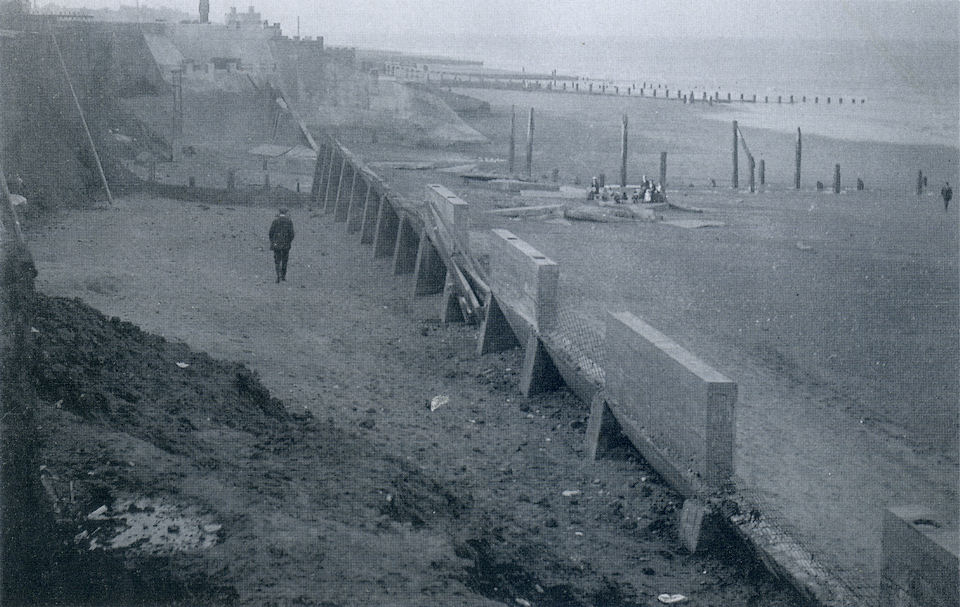 In 1920 the promenade was extended to the south. This part of the prom became known as the Queen's Promenade. This picture shows how the wall was constructed on the beach clear of the cliffs and then being back filled. Cheverton Brown's private prom can be seen in the background. (from Jack Whittaker)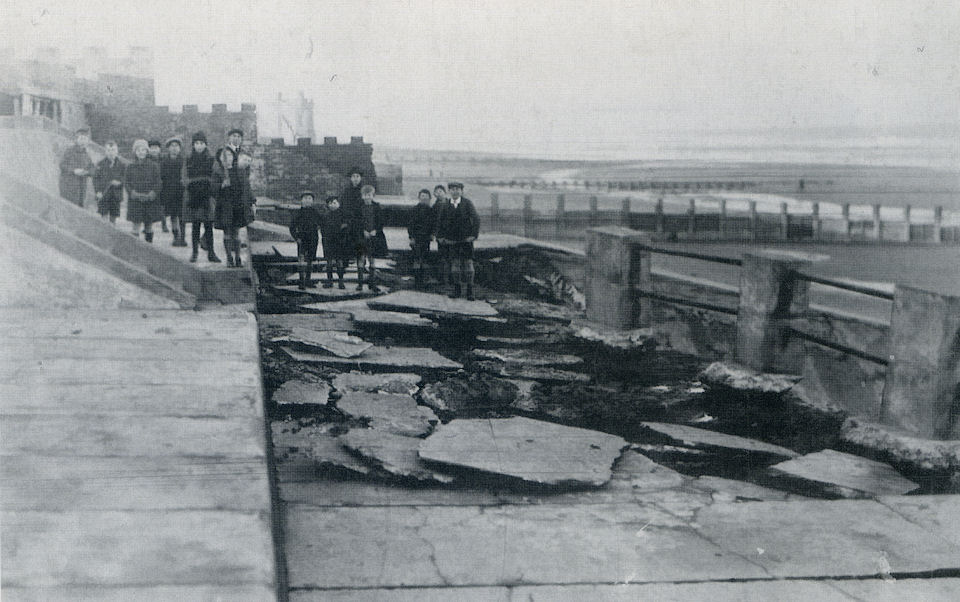 The above picture shows a section of Cheverton Brown's private promenade damaged by a storm in 1922.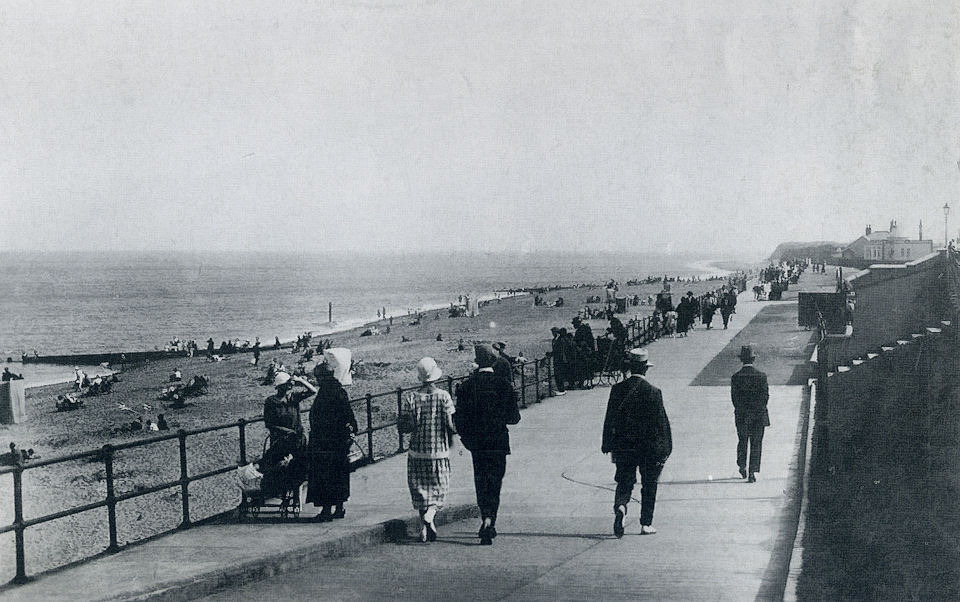 This picture from 1926 taken from "The Castle" shows the full length of the Queen's Promenade with plenty of visitors enjoying the fresh sea air. This promenade added a further 450 yards, bringing the total length of the Withernsea promenade to almost a mile. (from Jack Whittaker)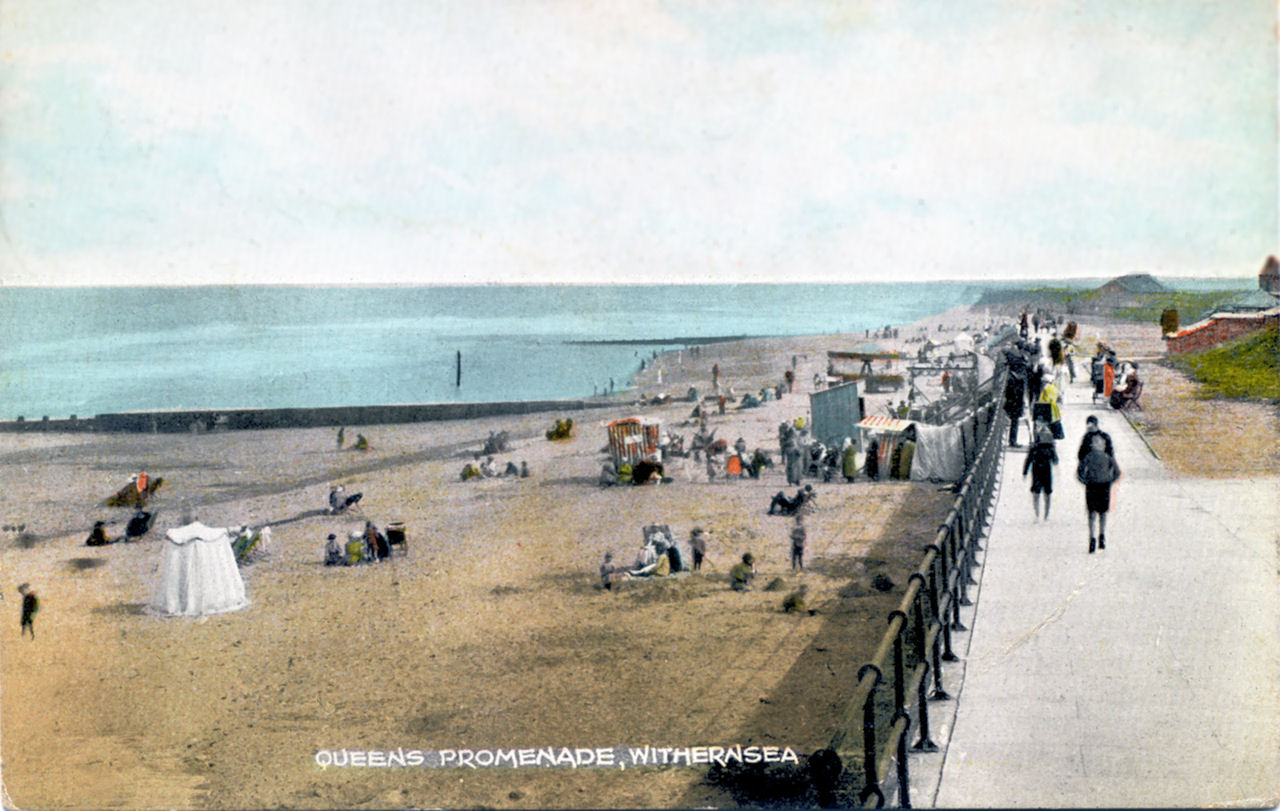 This color postcard shows the same view as above. (from Phil Mathison)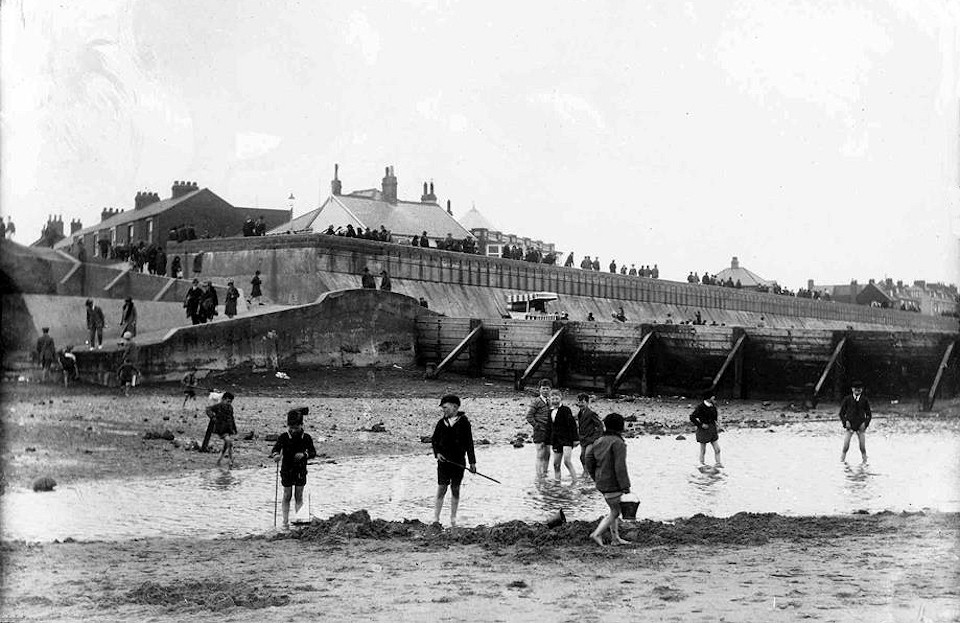 The south end of Queen's Promenade culminated in the South Cliff Road Slipway. Picture from about 1930.
This is now the slipway used by the Withernsea Lifeboat Station on south cliff road.
In 1960 the final extention to the promenade took place, extending the sea defences to the north by 320 yards and to the south by a futher 570 yards. This brings the total length of the Free Open Promenade in Withernsea to a mile and a quarter.
Go to pictures of Valley Gardens