The K9 Walk
3 miles / 4.5 km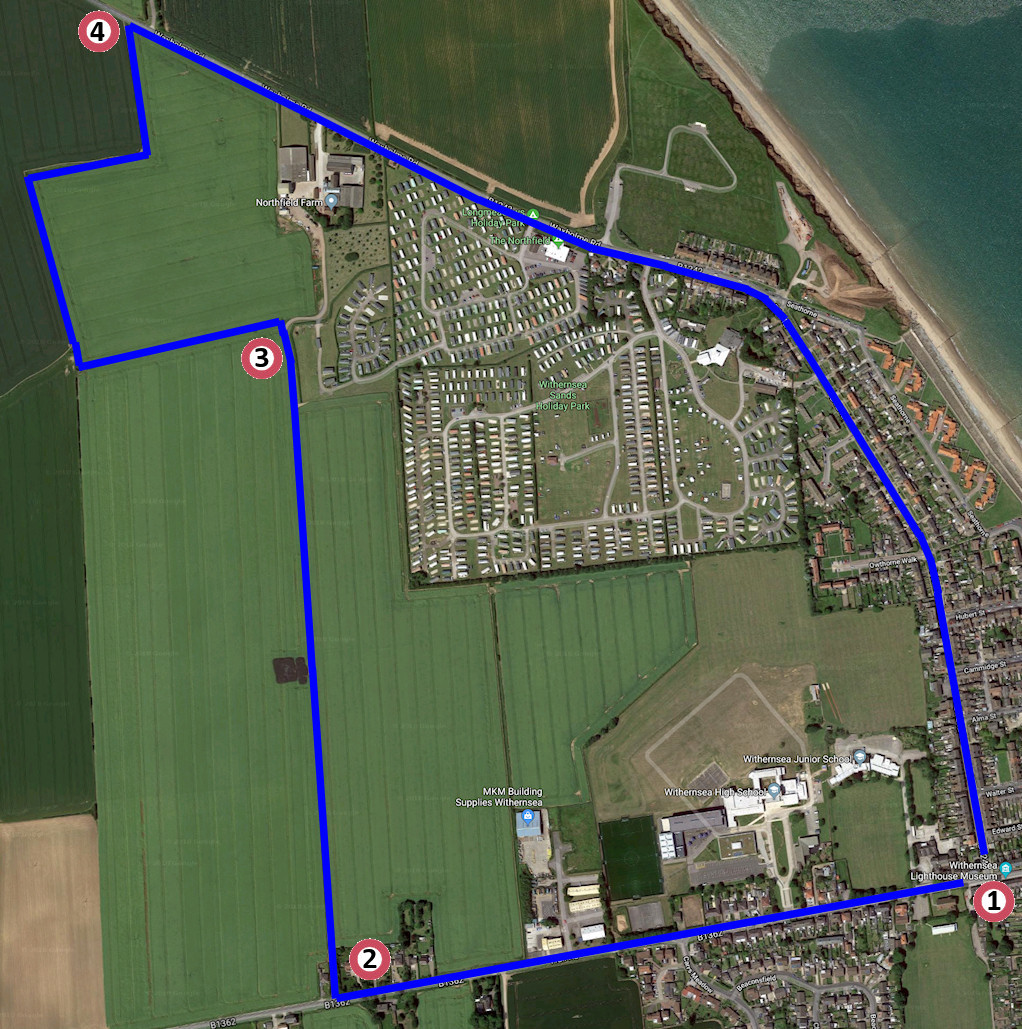 The K9 Walk 3 miles 4.5 km
Suitable for walking. Can get muddy in wet weather.
From the lighthouse, head west on Hull road. Go past the schools and the industrial estate. carry on past the houses on your right, then turn right up the gravel track. At the end of the straight part of the track, turn left and follow the electricity lines. (Do not walk through Northfield Farm). Follow round the edge of the field until you reach the main road. Then just follow the road back to the lighthouse.